Weekly Play-based Coding Classes for Kids ages 5-6
Playfully integrating tangible programming and on-screen coding, the year-long Tots & Tech programme demystifies the digital world for preschoolers in a friendly, age-appropriate way, and is designed to encourage curiosity, fun, and a fearless approach to learning.
From building, befriending, and programming their very first robots, to learning the basics of computational thinking – by the end of the programme, kids will have their eyes opened to the possibilities of tech and begin to express themselves creatively with code.
As Maria Montessori once said, play is the work of a child. But we'll also add to that – play's the way to lean into the future, and to begin creating it.
Here's what your preschooler's digital literacy adventure looks like.
Each term-time module spans 8 weeks, totalling 16 hours of class time.
Launching January 2021.
Module 1
Tots & Tech 1
Now available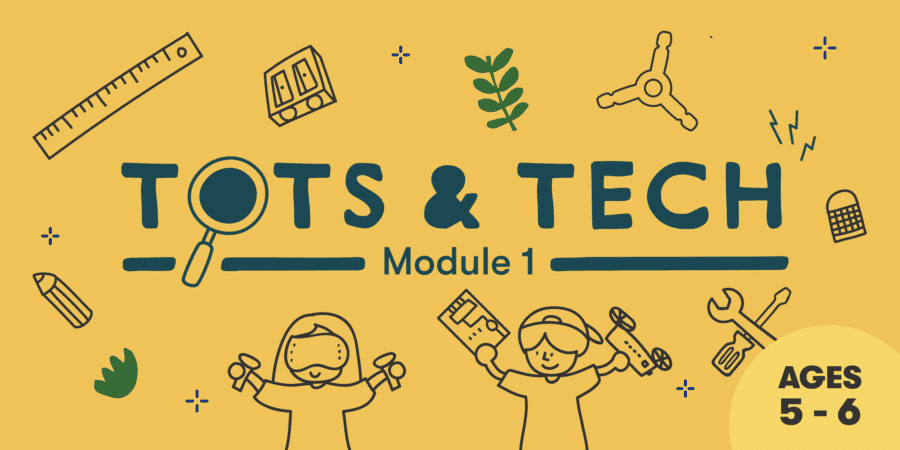 Never thought your little ones could code? In this course for beginners, preschoolers programme a robot to boogie, build their own game or animation, and learn about the importance of teamwork and collaboration through code.
Sign Up Now!
Module 2
Tots & Tech 2
Now available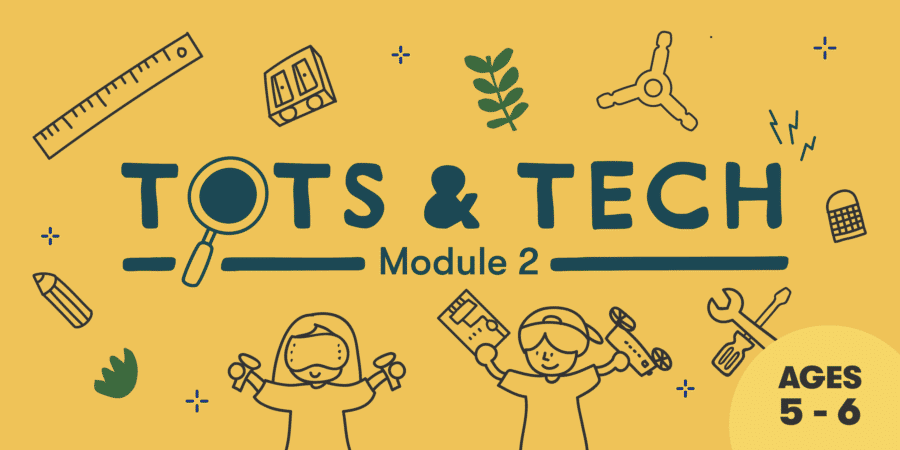 Get your passport ready – we're embarking on an adventure in coding and robotics! In this course for preschoolers, tangible (non-screen) programming and basic programming converge in an imaginative learning journey that'll feel like one huge, fun-filled adventure.
Sign Up Now!
Module 3
Tots & Tech 3
Coming soon.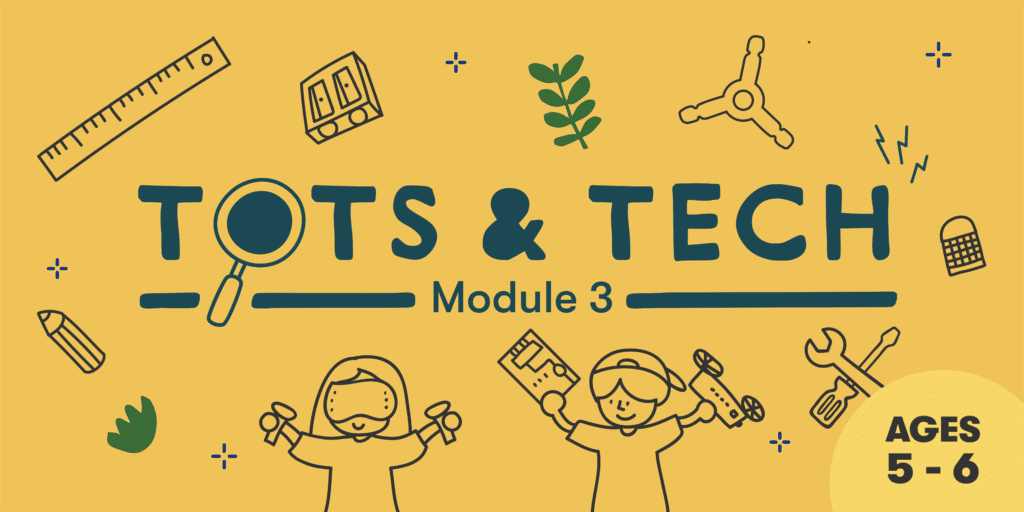 Coming soon.
Module 4
Tots & Tech 4
Now Available
Uncover the workings of computers and the internet so you can use them to safely navigate your quests of inquiry, exploration and creation!
Sign Up Now!
View Schedule
Perhaps you have questions...
Tots & Tech: Playful Programming for Preschoolers is a progressive, year-long programme consisting of 4 modules, each comprising 8 weekly classes of 2 hours. While kids are recommended to complete modules in sequence, we understand that schedules change; students who sign up for one module are not required to sign up for subsequent ones.
This programme is recommended for preschoolers ages 5-6 who don't necessarily have experience with programming or digital devices (e.g. iPads).
Each module has been designed to be progressive, therefore it's ideal that students should complete Module 1 before moving on to Module 2. That said, most modules are also available as holiday camps, so kids also have the option of completing the relevant pre-requisite course(s) during the school holidays before continuing with this programme during term time. Please write to us for personalised advice.
We'll provide all equipment and materials, but you may want to bring a jacket and light snacks in case he/she gets hungry.
Tots & Tech is not available online for the time being, but do shoot us an email if you'd like to explore that possibility. If you're keen for your preschooler to explore online digital literacy classes, check out Curious Creatures – bite-sized online workshops for kids ages 5-6.
Unfortunately, we're not able to accommodate kids under the age of 5.
Take a peek into our classrooms.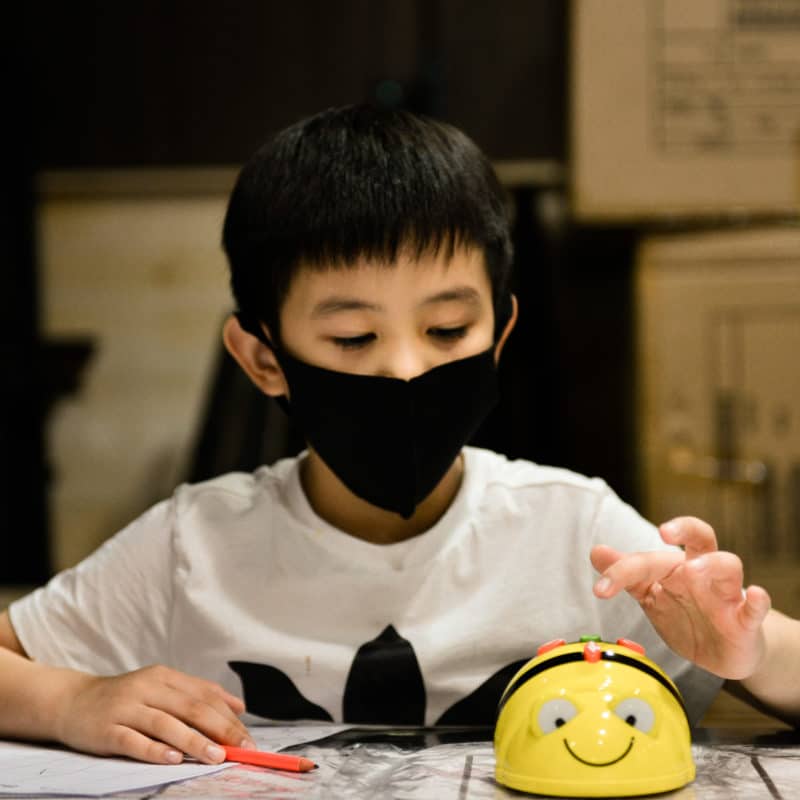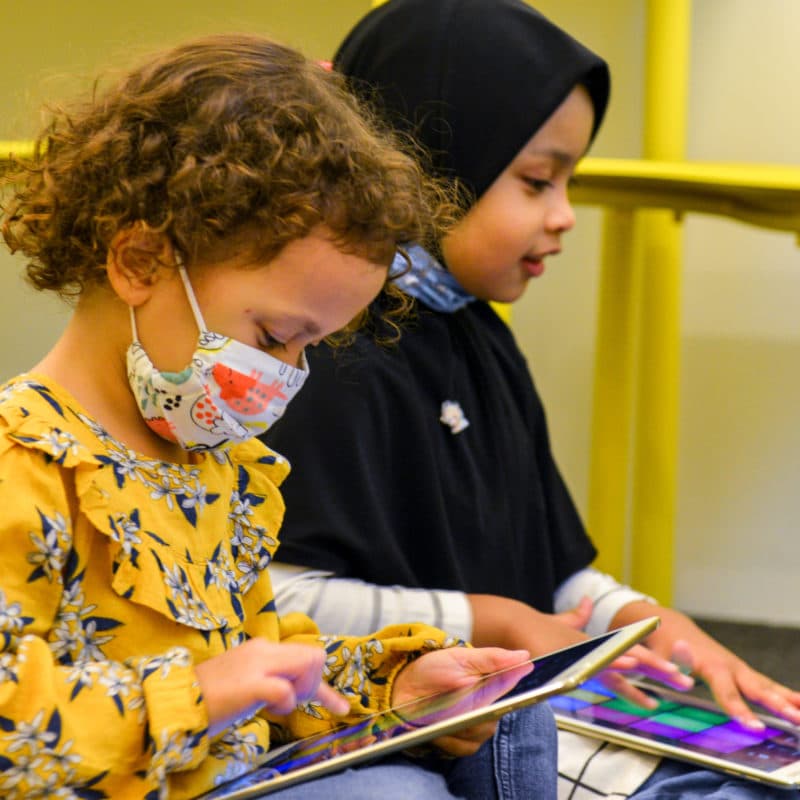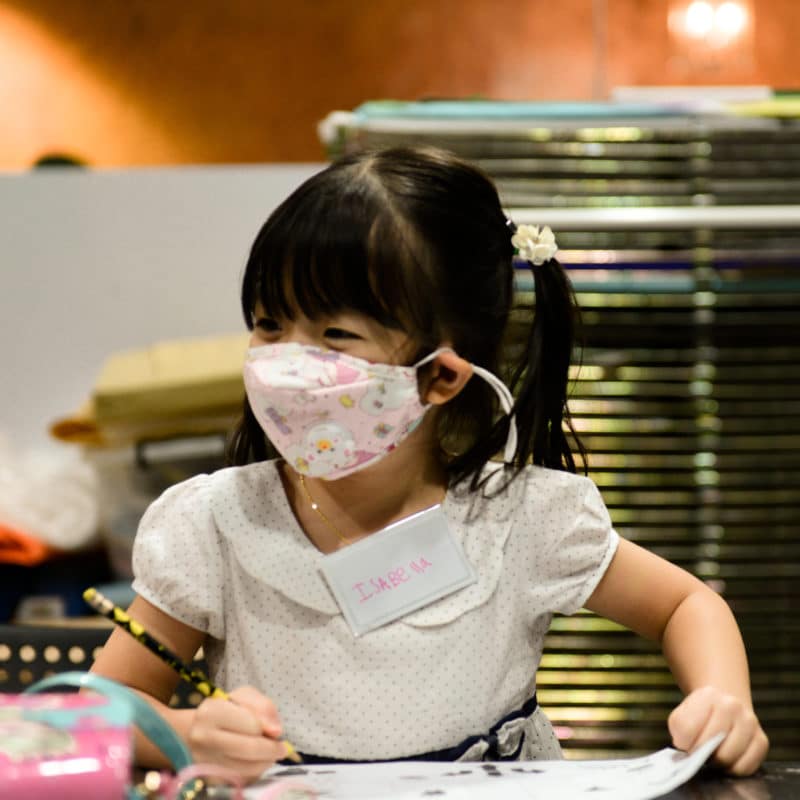 "We shouldn't teach computer science only because it's useful, but because it's interesting and intensely creative. Computer science blends intellectual pleasure of reason and logic with the practicality of engineering. It blends the beauty of arts with the change-the-world ethos of social sciences."
Linda Liukas
Programmer, author, and illustrator