Let's join forces to bridge the digital literacy gap for kids in Singapore.
Having run free coding classes to thousands of kids through Code in the Community – Singapore's largest free coding programme for under-privileged kids – we've seen the benefits that digital literacy education has for kids, especially kids who might not otherwise be able to afford it.
But we also recognise that we can and should do more. As with any skill, the ability to code is developed with practice, mentorship and exposure. That's why in 2018, we launched the Pay it Forward fund for our community to come together to sponsor access for Code in the Community graduates to Saturday Kids' year-long programmes, where they can continue to hone their programming abilities in a structured small-group setting, and ultimately use technology to create a better future for themselves and for others.
What Kids Learn
64 hours of structured, long-term digital literacy programmes designed to provide kids ages 5-14 progression and challenge, rooted in the principles of what it means to learn for the future – learning through play, failure as iteration, curiosity, creativity.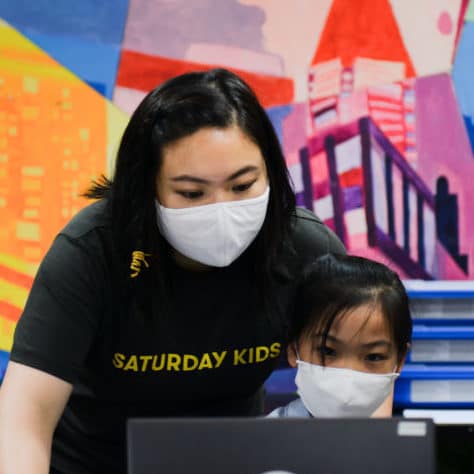 The stories that keep us going.
Sean, Code in the Community graduate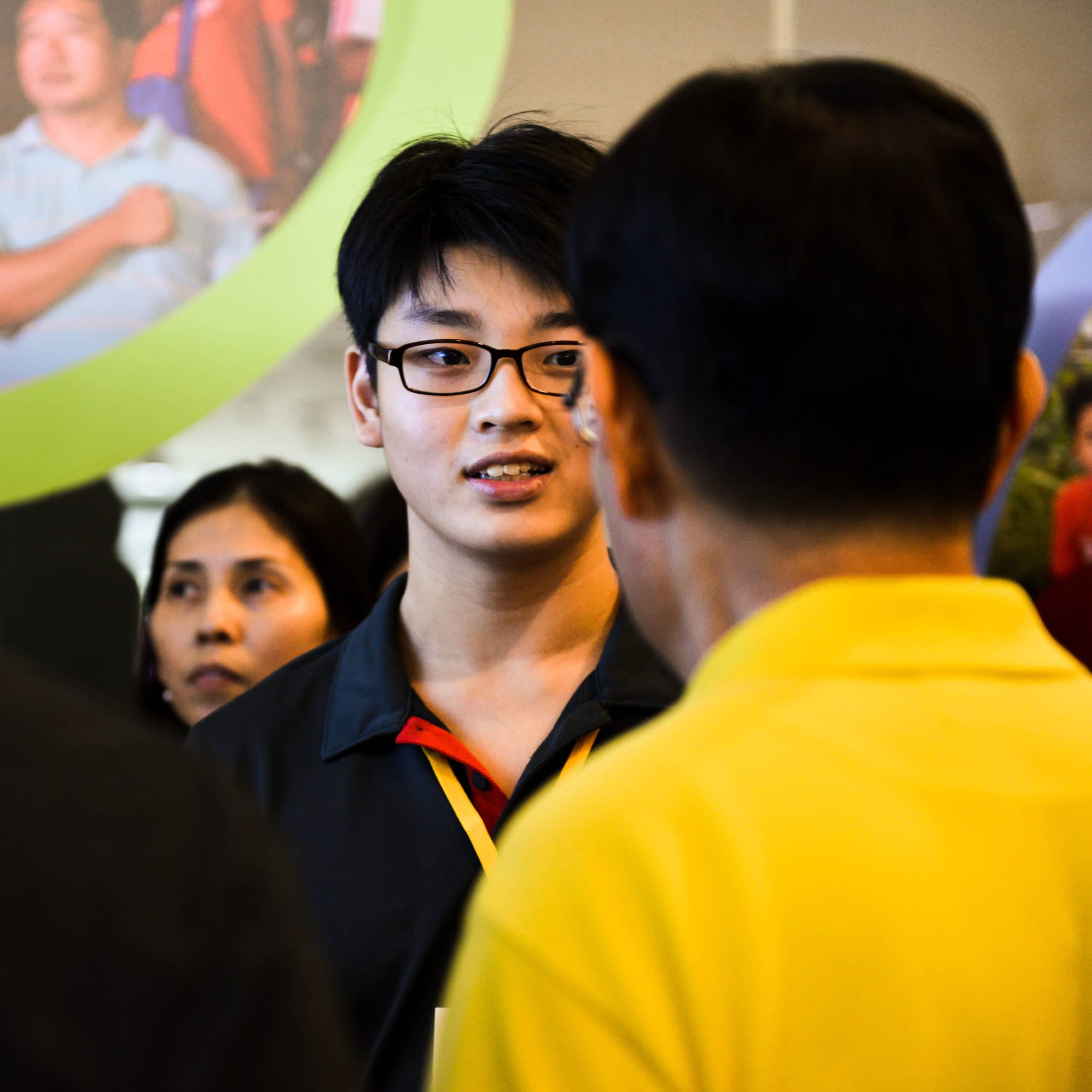 "I want to expand my knowledge and build a good foundation in coding so that I can become a software programmer or game architect or even a computer animator in future. This is my only chance."
Anbu, parent of Pay it Forward student Ajay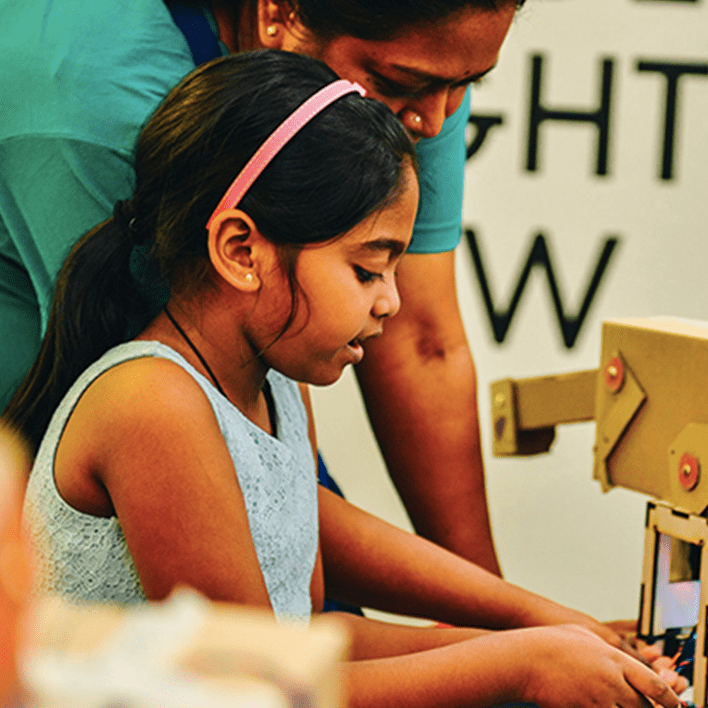 "I think coding is necessary for all kids in order to survive and learn and do more things, whatever field they're going into. Everything is in need of code. I think it's the best thing we can provide them at this age."
Michael, Code in the Community team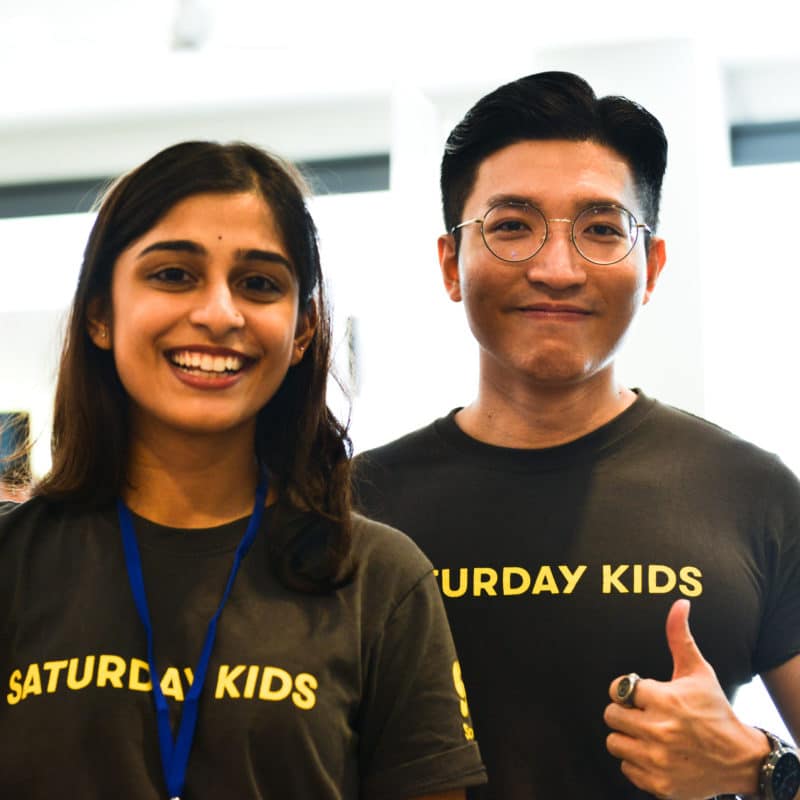 "When I was young, I was from an underprivileged family and was on the Financial Assistance Scheme (FAS), so I'm happy that I now get to help other FAS kids. I don't think we had many chances like this in the past."
Our Impact in Numbers
It takes a village to make a difference.
45,945
dollars raised so far since we launched the Pay it Forward fund in 2018
108
awesome people/organisations have paid it forward
52
kids from disadvantaged backgrounds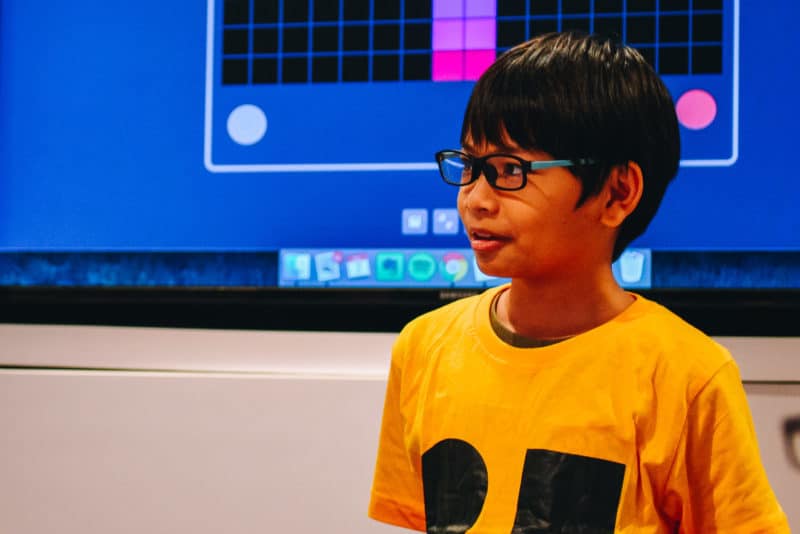 "Thank you for your generosity to sponsor the camp. I really enjoyed the camp and learned a lot from it. I love coding as it makes me better at problem solving and I believe it will help me to achieve my dream to invent new technology to help people."
-Aaron, Pay it Forward student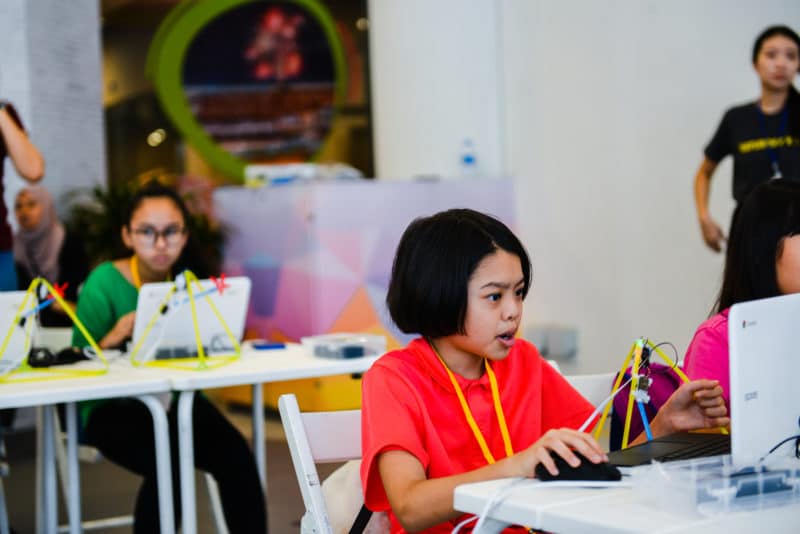 "I would like to take this opportunity to thank my kids' sponsors for their coding camp at Saturday Kids. Thank you from our bottom of our hearts for giving my kids this chance and wonderful experience. They had a great time the past 5 days and had so much to say when they came home. Great experience and knowledge they received. All possible with your kind sponsorship."
— Seetar, parent of Sarveesh and Sadhanaa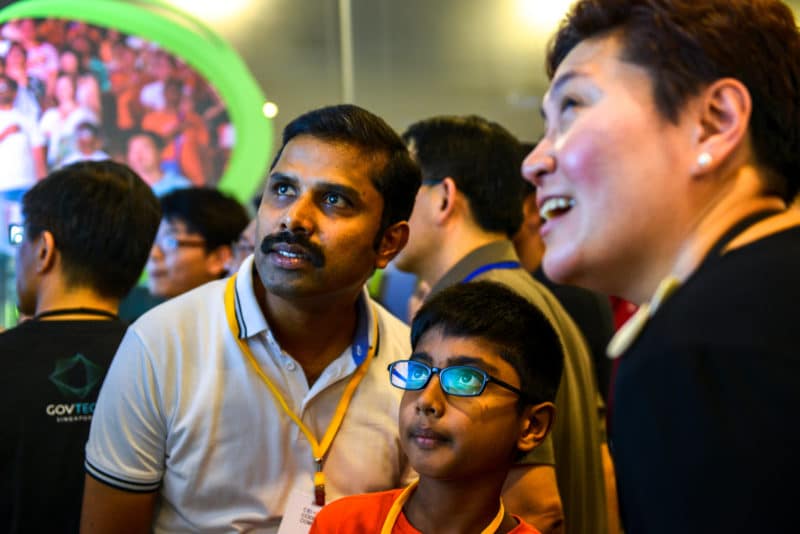 "At the end of the day, you're empowering a kid and giving them the opportunity that might lead to a better life. I hope when these kids grow up and face challenges, they'll always remember this program and the accompanying feeling of accomplishment they felt, and I hope that motivates and inspires them."
— Shreya, part of the Code in the Community team
$295
sponsors 16 hours of coding classes for 1 child over the span of 4 months
$1180
sponsors 64 hours of coding classes for 1 child over a year
17%
of our first Saturday Kids Greenhouse intake comprises kids from lower-income backgrounds whose seats were funded through Pay it Forward
Every donation – regardless of size – is matched 1-1 by Saturday Kids and goes into a general fund we draw from to sponsor placements in our year-long programmes.
While it costs $295 (before matching) to sponsor 16 hours of learning for one child, there's no donation too small to make a difference. We're stronger than the sum of our parts, and having one child's tech education crowdfunded by multiple donors reminds us of the beauty in that.
Thanks for Paying it Forward.
Alejandro Seif
Andrew Tan Jin Shen
Ang Jing Xuan Selwyn
Arnav Goel
Aurum Land
Bak Zhee Shuen
Breathe Consulting
Bryant Khoo
Calvin Tan Wei Jie
Carl-Myer R. Flor
Che Diala
Chong Ming Wei
Daylon Soh
En Hui Ong
Goldbell Foundation
Hariharan Srinath
Harikrishnan Prabha Valsala
Ho Jun Xiong
Jacqueline Ang Yun Han
Janessa Valencia Guo Jiaxuan
Jonathan Juan Santosa
Jum Tan Zijie
Kee Meng Yew
Kee Meng Yew
Lai Wen Cheng
Lean Jin Rong (Jean)
Lee Hoi Leong
Lim Ken Khoon
Lim Kiat
Liu Hongying
Lock Hun Ya
Michael Xander Grey
Michelle Yong
Monk's Hill Ventures
Ng Jun Han Calvin
Nito Buendia
Rajeshwar Agrawal
Ruchi Prakash
Saravanan Natarajan
Steven Ho
Tan Yi Jie
Tang Chia Li Valerie
Tejas Ewing
Wan Theng Chua
Yadav Sunil Aachhelal
Yeo Shulin
Zay Yar Lin