Let's Talk about Course Progression: Choosing a Coding Camp for your Kid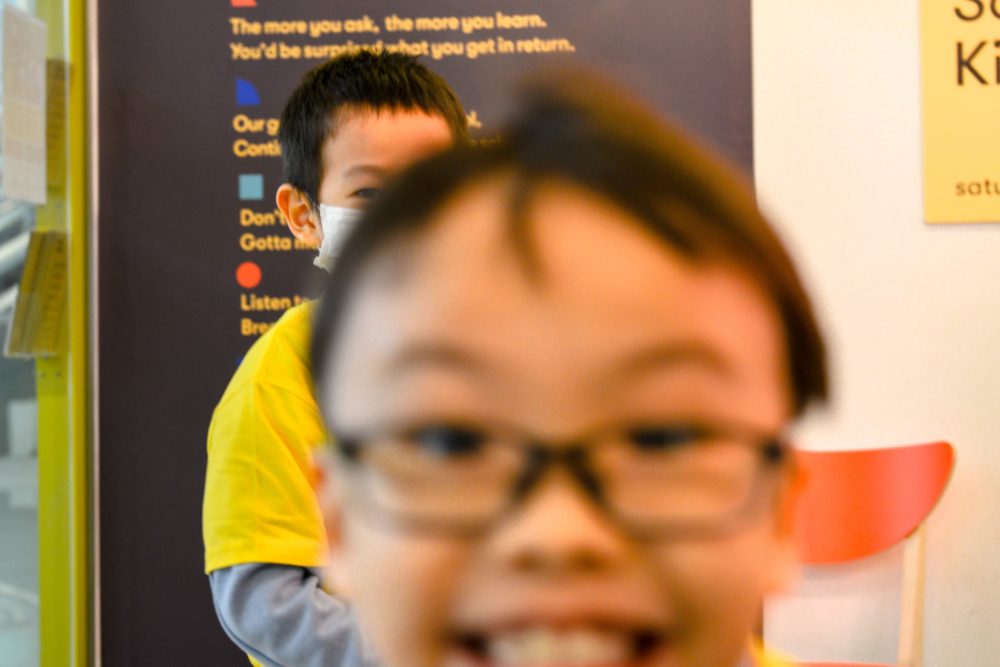 One of the questions we get asked most frequently is about course progression. What coding course should you register your child for? What concepts are appropriate for them to be exposed to at their age? Where can they go from here?
We believe kids learn best when they're having fun and motivated by their own interests, and our course progression map below is designed to reflect this. Read on for a short primer about choosing the right coding camp for your curious kid.
As beginners, kids can either build a solid foundation in the programming concepts suitable for kids their age, or explore the world of tech more broadly with our other courses which introduce kids to other elements of tech – such as hardware – while incorporating a little bit of code.
After completing the prerequisites for their age group, kids can then move on to intermediate courses to explore their interests and a world of possibility, with code as their medium. Whether they're into LEGO, game design, robotics or more – with the basics, they can now go where their curiosities in tech take them.
That said, at Saturday Kids, we believe the learning that's done in the classroom is just the start. We've had kids who've returned to the fold as teaching assistants, as volunteers for our social impact programme Code in the Community, and nothing makes us happier than seeing the kids we've taught go on to pursue big dreams and make the world a better place using what they've learned during their time with us.
So, where do I start?
For Preschoolers ages 5-6:
Our coding courses for preschoolers focus on tangible, non-screen programming as a way of getting kids curious about the potential of tech and its presence in the world.
Start with Bees & Bubs: Buzz with Beebot & Scratch Jr which introduces kids to the role of tech in the world and guides them through creative projects both on and off the screen. Then, progress to Tiny Travellers: Adventures on Code Island, which builds on preschoolers' digital literacy and prepares them to take on the challenges of block-based programming.
For 7-10 year olds:
To build a solid foundation in basic coding concepts, we recommend kids begin with Start with Scratch which provides them a baseline of introductory programming knowledge. They then apply the basics to their own creative projects as they code up their own games and animations which they showcase on the last day of class.
Alternatively, kids can start off by exploring the world of tech more broadly in our hands-on course Marvelous Machines and Mechanisms, which combines engineering, robotics and code, as kids tinker with Strawbees and the Quirkbot.
Having completed our pre-requisite course in Scratch, kids can then choose from a wide variety of courses that integrate code with various disciplines like Invent the Future with LEGO, based on their own interests, curiosities, and preferences.
For 11-14 year olds:
Pre-teens with no experience can get started by building their own app with Thunkable, programming their own mods in Minecraft, or learning the basics in Python.
With a foundation in Python, kids can then explore their interests in cryptography, get handy tinkering with micro:bit, and then take on our most advanced courses for their age group.
Perhaps you'd like a little more guidance – consider these factors.
1. Breadth vs. Depth
With breadth, kids gain exposure to different fields and learn a little bit of everything. With depth, they gain mastery and subject expertise. There's no right or wrong answer. At the end of the day, it really boils down to your child's learning objectives. Knowing whether they're seeking an introduction to code and its possibilities or to pursue a single programming language in depth will help you scope out which path they should take at this point of time.
2. Theory vs. Application
Our courses are designed to combine theory and application. Whether it's learning about human-centered design  in our  App Architects or debugging a Scratch project, the emphasis is always applying theoretical knowledge. Kids generally learn better when they can visualise what they're trying to create. Asking your child what they want to be able to create, or whether they're uncertain about any of the programming concepts they've been exposed to can help guide their choice of course and learning path.

3. Putting This In Context
Coding is relevant and useful to the extent that it can be applied across multiple areas. Learning therefore takes place both by learning additional concepts (depth) and applying them in different fields (breadth). Examples of concepts could include variable assignment, conditionals, iteration, whereas examples of different fields could include robotics & hardware, creative computing, animation, and game design.
Once kids complete the pre-requisites for beginners, possibilities open up for kids to apply foundational coding concepts in complex ways, with the creative application process enabling kids to reinforce and deepen their learning.
With all this in mind, there's plenty for your kids to discover at Saturday Kids – and absolutely no reason why kids can't learn and have fun at the same time. Every kid is unique and has different interests; if you'd like a personalised recommendation for your curious kid, shoot us an email or give us a ring at +65 3159 0980 – we're always happy to chat.
[ssba]
More stories you may enjoy