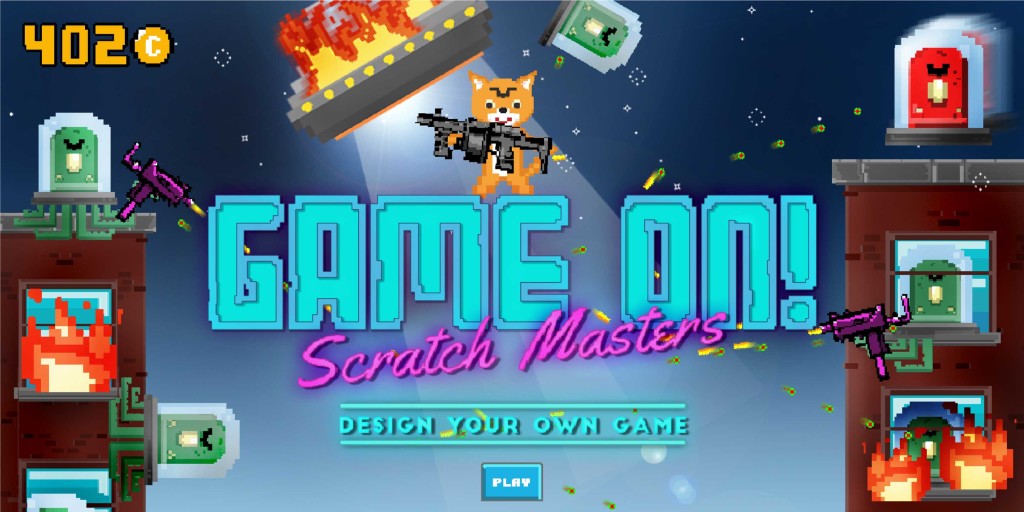 For Kids aged 7-10
What makes a game fun and engaging? How do game designers keep users entertained? In this course, students will learn how to create games using Scratch.
Keepin' it short & snappy
Introduction into the world of Game Design
Requires Start with Scratch: Adventures in Time or Equivalent block-based programming experience
For ages 7 to 13
All you need to know
Here's what the inside of a simple Scratch game looks like.
 
Credit: Simple Fruit Ninja by 233www.
Using their knowledge from our Start with Scratch course, kids are able to create shooting games like this.
 
Credit: Shoot the Octopus by fong_kah_chun86.
Our instructors will guide students and help them understand what makes a game great. In this Game On! course, kids will learn basic concepts of game design with more advanced Scratch programming concepts to create games that are fun, engaging and addictive.

Credit: Roller Day v1 by gaomikado271.
With practice and patience, kids will be able to create simple motion activated games using the camera function like this:
 
Credit: Save the Minifigs! by ericr.
Then kids will put together what they've learnt, come up with solutions and brainstorm with their friends on how to make their games more engaging, creating an original game which players will enjoy.
Here are some of the projects our very own students have created!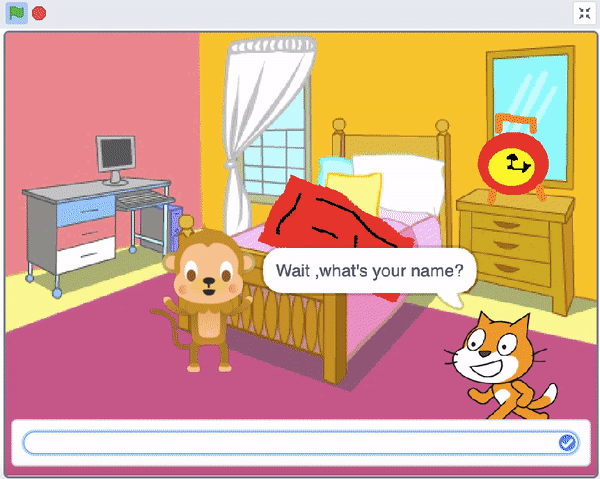 Credit: mini monkey 1 by Ningja01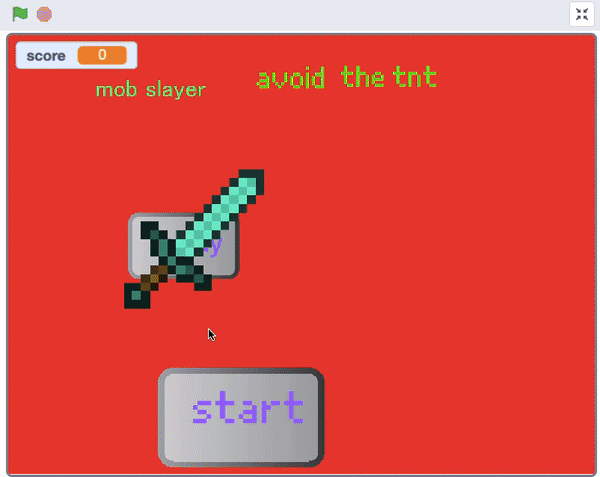 Credit: game on project back up by herobrine234345
Join us as we journey into the world of gaming and experience what it's like being a game developer!
Oh! The stuff you'll learn
Broken down into concepts for MAXIMUM learnin'
Factors to consider when making a game
Creating Game Variables
Understanding Nested + Concurrent "IF"
Using Camera Motion and Sound Detection
Creating a Multiplayer Game
Understanding Cloning
Using Gravity to create a platformer game
Understanding Define Block
Life skills you'll learn
Skills that last a lifetime
Pedagogy
Saturday Kids don't learn to code. They code to learn.
No lectures. No memorisation. No ONE right answer. Like real life, we're all about trying things out yourself, failing, figuring what went wrong & trying again. These are the skills &amp mindset that will last a lifetime and how we learn in real life. Let's get kids to learn how to learn. Because the kids who learn to learn become curious, inventive, resourceful human beings who solve real world problems to make a meaningful impact.
Parents love us
Children from our camp enjoyed themselves exploring and learning what the different animation tools could do for them. They were particularly excited to see their own creations come alive.
I've been meaning to write to you to let you know that my son loved his workshop with Saturday Kids in June and I will be enrolling my daughter too for the beginners course that you are doing in October
It is wonderful to hear their enthusiasm and excitement when they talk about their Scratch classes, the words epic and awesome are frequently used!
Your kid will love it.
If your kid doesn't think it's the best thing ever after attending the first 2 days of holiday camps (or first 3 weeks of term classes), and would like to withdraw, we'll issue you a 50% credit note of the amount paid.
1:6 Maximum Instructor-Student Ratio
All equipment & materials provided
Open source tools: Continue the learning at home!
Frequently Asked Questions
1.
My child is younger than 7, can he join this course?
It is recommended that your child try their hand at one of our courses that is aimed at the 5 to 6 age group.
2. 
My child has not taken Start with Scratch: Adventures in Time. Can he join this course?
It is highly recommended that the child has prior background in block based programming as this course will refer to concepts taught in that course.
3. I've enrolled my child, what will he/she need to bring?
We'll provide all equipment and materials, but you may want to bring a jacket and light snacks in case he/she gets hungry.