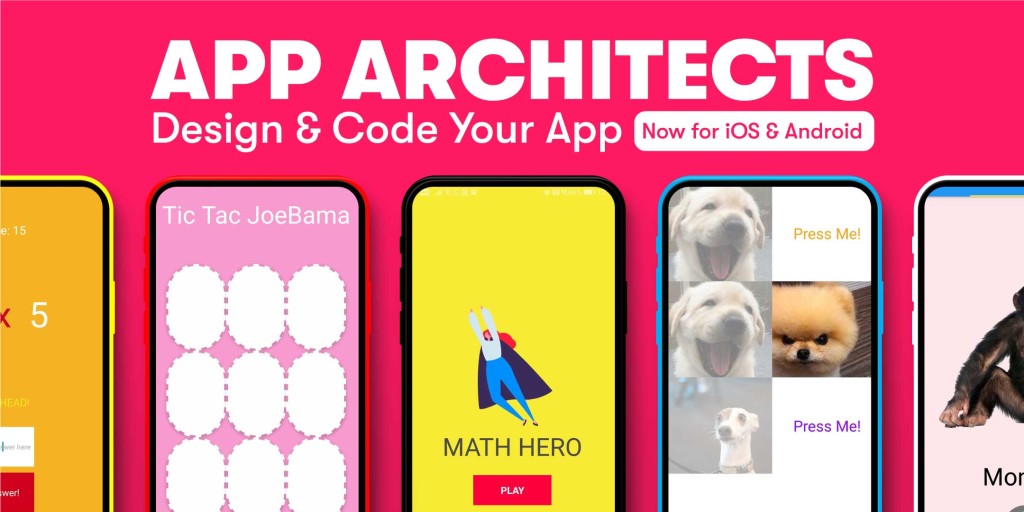 For Kids aged 11-14
Apps are everywhere! But have you ever wondered what goes into the making of an app?
Learn human-centered design to build mobile apps with Thunkable, an intuitive, visual programming platform that allows everyone – even kids – to build fully functional apps for both iOS and Android phones/tablets. Deploy the app on their own phones & empower them with the potential to impact the world!
KEEPIN' IT SHORT & SNAPPY
For ages 11 to 14
Design & code your own app with Thunkable
Deploy to both iOS & Android devices
Open Source Tools: Continue the learning at home
No experience necessary
All you need to know
"There's an app for that!"
Apps are an essential part of our lives, impacting us in so many ways on a daily basis.
Now imagine if anyone, even kids, could go from playing with your phones, to creating their own apps & making that same lasting impact on your lives. Wouldn't that be awesome?
The good news is… it's easy to get started & you'd be amazed at what kids can build.
This is Thunkable – a visual programming language that allows kids to drag, drop and connect code blocks together to build their own mobile apps.
Learn the basic principles of user design, sketch out apps with wireframes and then design the app interface.
Then learn fundamental programming concepts and apply them to control the behaviour & logic of your app.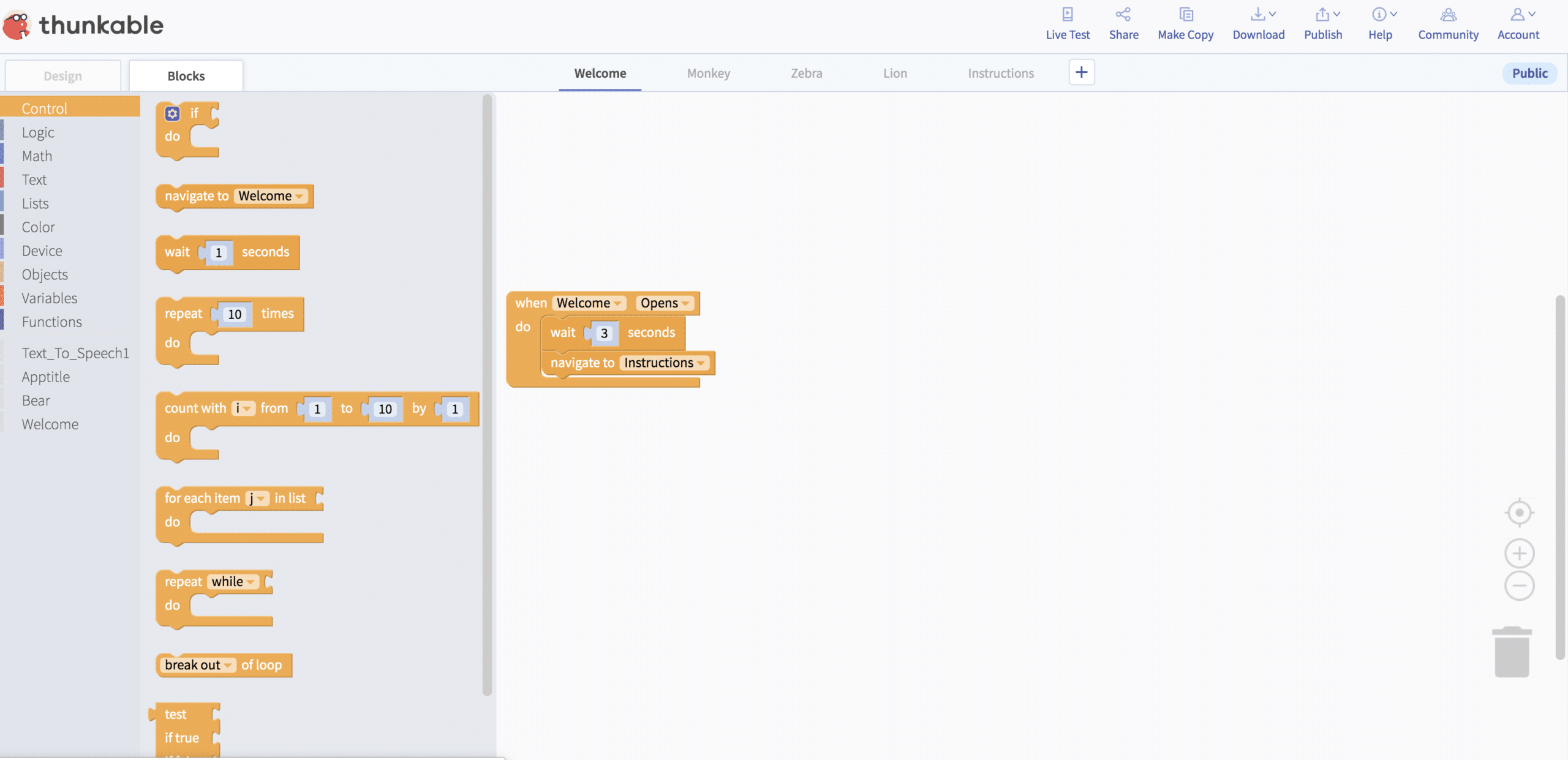 Pick up these fundamentals in a hands-on way by building a series of apps. And then, to cap it off… Put everything you've learnt in creating your own app!
Here are some apps you will build!
Oh! The stuff you'll learn
Broken down into concepts for MAXIMUM learnin'
Introduction & history of the mobile app
Getting started on Thunkable
Wireframe & Design the User Interface
Use cameras, image recognisers & other functionalities
Work with databases to store and read data
Presentation time: Share your project
Life skills you'll learn
Skills that last a lifetime
Pedagogy
Saturday Kids don't learn to code. They code to learn.
No lectures. No memorisation. No ONE right answer. Like real life, we're all about trying things out yourself, failing, figuring what went wrong & trying again. These are the skills &amp mindset that will last a lifetime and how we learn in real life. Let's get kids to learn how to learn. Because the kids who learn to learn become curious, inventive, resourceful human beings who solve real world problems to make a meaningful impact.
Parents love us
Children from our camp enjoyed themselves exploring and learning what the different animation tools could do for them. They were particularly excited to see their own creations come alive.
I've been meaning to write to you to let you know that my son loved his workshop with Saturday Kids in June and I will be enrolling my daughter too for the beginners course that you are doing in October
It is wonderful to hear their enthusiasm and excitement when they talk about their Scratch classes, the words epic and awesome are frequently used!
Your kid will love it.
If your kid doesn't think it's the best thing ever after attending the first 2 days of holiday camps (or first 3 weeks of term classes), and would like to withdraw, we'll issue you a 50% credit note of the amount paid.
1:6 Maximum Instructor-Student Ratio
All equipment & materials provided
Open source tools: Continue the learning at home!
Frequently Asked Questions
1. My child is younger than 11, can he/she join this course?
It is recommended that your child try their hand at one of our courses that is aimed at 7 to 10 age band. If you feel your child, younger than 11, has had enough experience with Block Based programming, do write in to [email protected]
2. My child has their own iOS or Android phone, can he bring it?
Android tablets will be provided during the course.
Kids are encouraged to bring their own phones so that they may continue the learning at home. However, do download the Thunkable Live app (Links: iOS | Android) to see if your phone models are supported.
3. I've enrolled my child, what will he/she need to bring?
We'll provide all equipment and materials, but you may want to bring a jacket and light snacks in case he/she gets hungry.
4. My child has previously done "Mobile Madness! Make Your Magical App" with Saturday Kids before. Must he/she retake this course? What is the difference?
App Architects uses a different platform from Mobile Madness! Make Your Magical App to provide both iOS & Android compatibility. There are some common concepts but the design interface, functionality, projects built do differ.
Hence students who have taken Mobile Madness do not need to retake this course but should they do so, new material will still be covered.
While students who have taken Mobile Madness do not need to retake this course, they are encouraged to sign up for a Thunkable account and build a simple project to have the best gauge.