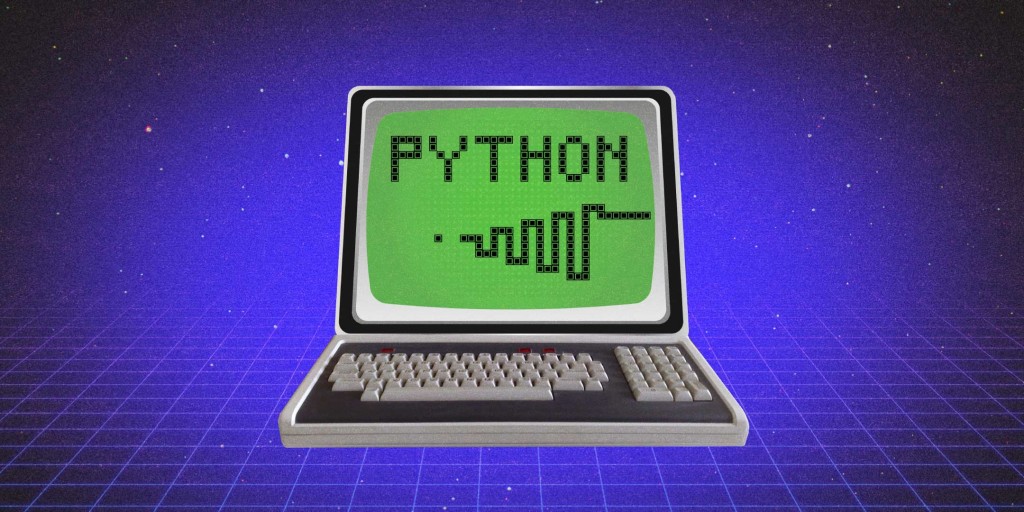 For Kids aged 11-14
If you're going to learn how to code, why not pick up one of the most versatile and powerful programming languages on the planet? This popular text-based programming language is easy to understand and learn, making it perfect for kids. Come find out how easy it is to level up your coding skills!
KEEPIN' IT SHORT & SNAPPY
For kids ages 10-16
Code like a real programmer with a text-based language!
Crack cryptographic puzzles with code
Learn universal computer science concepts
Recommended to have taken Back to Basics: Zeroes to Python Heroes first
All you need to know
Python in a nutshell
From software, to apps and websites, Python's extensive library provides access to a multitude of system functionalities. You can pretty much code anything with it!
Similar to the English language, the syntax of this text-based programming language is readable and easy to understand. With its gentle learning curve, you can execute powerful functions with minimal code.
Check out the sweet stuff you can do
"N hfs htij" is actually an encrypted message which says "I can code"!
Learn about cryptography and encrypt secret messages. Crack the code using Caesar Cipher: a sequence that replaces alphabets with other letters in a fixed pattern.
So, to the unsuspecting eye, it just looks like a bunch of jumbled up letters when in actual fact, it could be your plan for world domination. No one will ever know…
Learn conditions & logic to code a scissors, paper, stone showdown with your computer.
Apply your knowledge of modules and coordinates to unleash turtle drawing mayhem! You'll be able to create infinite geometrical shapes and code your turtle to become your very own tiny Picasso.
Power Up Your Python Skills
Put your programming skills to the test by writing code that verifies information. Just like how programs check the validity of your NRIC or credit card number out of millions of numbers, you'll learn programming skills to validate important personal data. Now that's what we call real programming with real world applications!
With the solid programming concepts you'll learn from Python, you can also easily branch out into other programming languages in the future. So let your journey to programming awesomeness begin!
Oh! The stuff you'll learn
Broken down into concepts for MAXIMUM learnin'
What's Python?
Understand core computer science concepts like Functions
Importing Modules
Variables: How to debug your code
Encode a message with a secret key
Draw infinite geometrical shapes using loops
Run code that verifies information
Presentation time: On your last day, share with your parents what you've learnt!
Life skills you'll learn
Skills that last a lifetime
Pedagogy
Saturday Kids don't learn to code. They code to learn.
No lectures. No memorisation. No ONE right answer. Like real life, we're all about trying things out yourself, failing, figuring what went wrong & trying again. These are the skills &amp mindset that will last a lifetime and how we learn in real life. Let's get kids to learn how to learn. Because the kids who learn to learn become curious, inventive, resourceful human beings who solve real world problems to make a meaningful impact.
Parents love us
Children from our camp enjoyed themselves exploring and learning what the different animation tools could do for them. They were particularly excited to see their own creations come alive.
I've been meaning to write to you to let you know that my son loved his workshop with Saturday Kids in June and I will be enrolling my daughter too for the beginners course that you are doing in October
It is wonderful to hear their enthusiasm and excitement when they talk about their Scratch classes, the words epic and awesome are frequently used!
Your kid will love it.
If your kid doesn't think it's the best thing ever after attending the first 2 days of holiday camps (or first 3 weeks of term classes), and would like to withdraw, we'll issue you a 50% credit note of the amount paid.
1:6 Maximum Instructor-Student Ratio
All equipment & materials provided
Open source tools: Continue the learning at home!
Frequently Asked Questions
1. My child is new to computers and programming. Will he / she be able to follow?
The Puzzle Out with Python Programming course welcomes all students but it'll be helpful to have a basic background in programming. While this course may be taken as a starting course, we recommend kids to start with our Back to Basics: From Zeroes to Python Heroes course get a ground up understanding of how computers work.
2. My child is younger than 10. Can he / she join?
The Puzzle Out with Python Programming course was designed for kids 10-16 year olds. Sadly, having a 9 year old in the same class as a 16 year old may not result in the best learning environment for the younger student. If your child is very keen, we can organise separate classes with a minimum of 4 participants. Please contact us directly to enquire.
3. I've enrolled my child, what will he/she need to bring?
We'll provide all materials. You might wish to bring a drink, some light snacks and a jacket just in case your child gets cold or hungry.