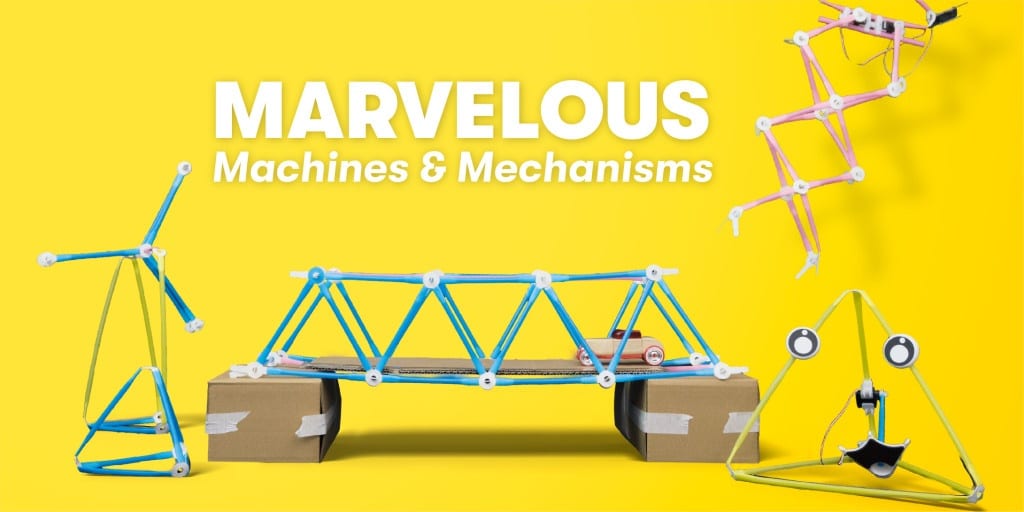 For Kids aged 7-14
Join straws to create 3D shapes, structures like bridges and towers. Learn the engineering concepts that makes a bridge structurally stable and how everyday mechanisms work. Then combine it with the Quirkbot, a tiny computer to power your mechanisms… AND your robots!
KEEPIN' IT SHORT & SNAPPY
Solid Introduction into the world of Engineering, Hardware & Robotics
Requires Start with Scratch: Adventures in Time or Equivalent block-based programming experience
All you need to know
This is a Strawbee.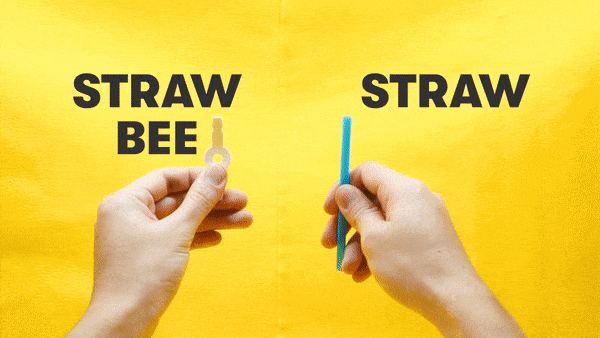 Join colourful reusable straws of varying lengths to learn about engineering to create Basic 3D shapes, like the tetrahedron, cube…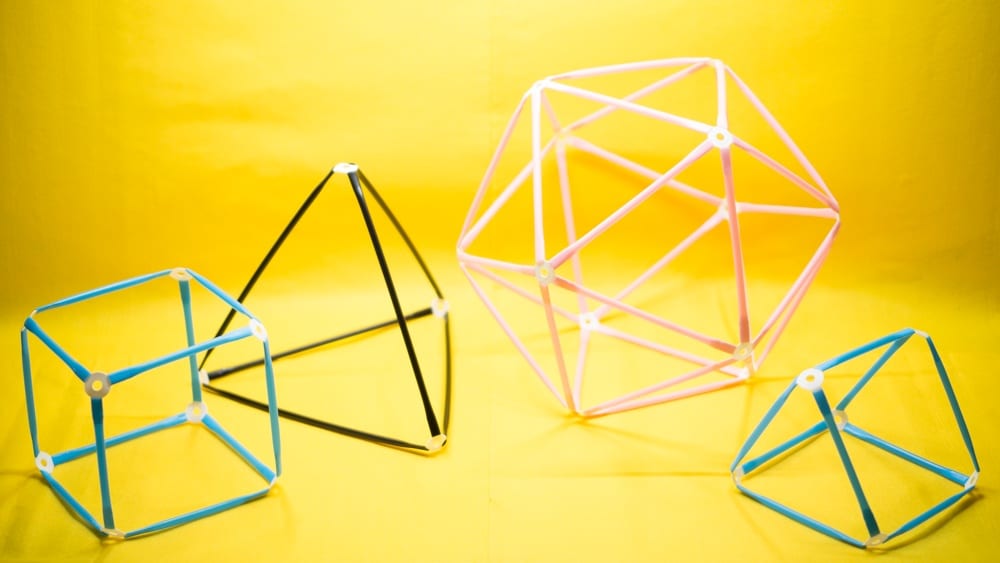 to Marvelous Structures & Mental Mechanisms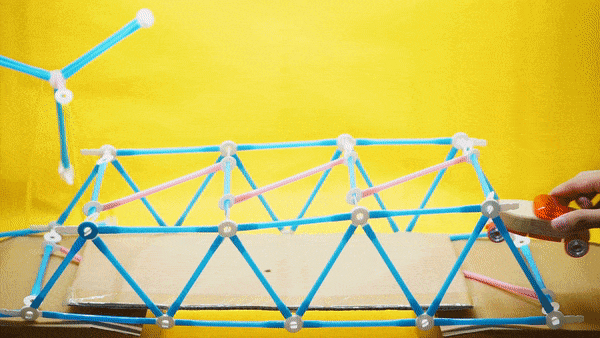 But wait, there's more! This is a Quirkbot. And we think it's the… straw that's gonna get you signing up!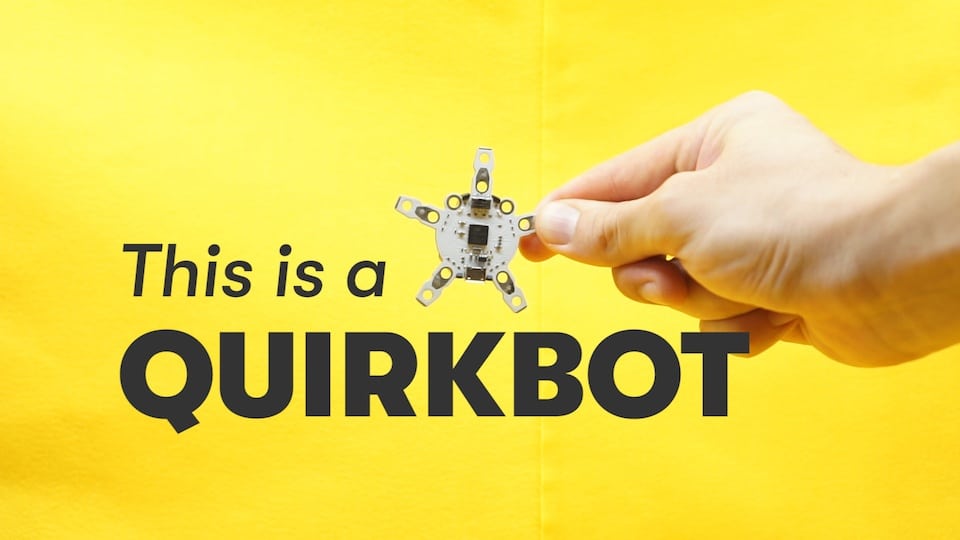 It's a mini computer that's small in size but HUGE in versatility! Program in a familiar block programming interface that's applied to a wholly new context. Combine it with Strawbees to…
Create fantastic lantern light shows…
Connect a servo motor to power complex engineering mechanisms to create your robot.

So don't keep grasping at… straws. We'll see you at the intersection of engineering and computer programming that is robotics.
PS: No straws were harmed in the design of this course. All straws are 100% recyclable, reusable and are reused. Strawbees & Quirkbot sold separately.
Oh! The stuff you'll learn
Broken down into concepts for MAXIMUM learnin'
Introduction to Strawbees
Building in 2D & 3D Shapes
Structures & Stability
Introduction to Quirkbot: a microcontroller
Understanding Inputs & Outputs
Mechanical Mechanisms
Controlling Servo Motors
Sandbox & Free Building
Life skills you'll learn
Skills that last a lifetime
Pedagogy
Saturday Kids don't learn to code. They code to learn.
No lectures. No memorisation. No ONE right answer. Like real life, we're all about trying things out yourself, failing, figuring what went wrong & trying again. These are the skills &amp mindset that will last a lifetime and how we learn in real life. Let's get kids to learn how to learn. Because the kids who learn to learn become curious, inventive, resourceful human beings who solve real world problems to make a meaningful impact.
Parents love us
Children from our camp enjoyed themselves exploring and learning what the different animation tools could do for them. They were particularly excited to see their own creations come alive.
I've been meaning to write to you to let you know that my son loved his workshop with Saturday Kids in June and I will be enrolling my daughter too for the beginners course that you are doing in October
It is wonderful to hear their enthusiasm and excitement when they talk about their Scratch classes, the words epic and awesome are frequently used!
Your kid will love it.
If your kid doesn't think it's the best thing ever after attending the first 2 days of holiday camps (or first 3 weeks of term classes), and would like to withdraw, we'll issue you a 50% credit note of the amount paid.
If your kid doesn't think it's the best thing ever after attending the first 2 days of holiday camps, or first 3 weeks of term classes, we'll issue you a credit note for 50% of the amount paid.
1:6 Instructor Ratio
All equipment & materials provided
Frequently Asked Questions
1. My child is younger than 7, can he join this course?
It is recommended that your child try their hand at one of our courses that is aimed at the 5 to 6 age group.
2. My child has not taken Start with Scratch: Adventures in Time. Can he join this course?
It is highly recommended that the child has prior background in block based programming.
3. Isn't it environmentally unfriendly especially with the whole no straws movement?
The No Straws movement is a campaign against single-use straws. Strawbees construction pipes are reusable, 100% recyclable & are a way of repurposing existing materials that would otherwise be thrown away.
4. What's up with the Straw puns?
Guess you drew the short… straw getting this writer. I promise it's gonna be the last…