Course Description
Understand the world and its interconnected systems through the lens of the Earth and Life Sciences. At the same time, build up foundational knowledge of computer science concepts as you apply them through thematic projects on Scratch.
KEEPIN' IT SHORT & SNAPPY
5-Day Online Holiday Camp (2hr 20min/day)
Integrate science with code and discover the real-world applications of STEM in the world
Build coding projects in Scratch to visualise to explore your understanding of Science topics
Understand the world and its interconnected systems through the lens of the Earth and Life Sciences. At the same time, build up foundational knowledge of computer science concepts as you apply them through thematic projects on Scratch.

In this module, we'll learn all about life on Earth. From life sciences to earth sciences, our exploration will culminate in the creation of a thematic interactive animation or quiz made with Scratch.
We'll kick off our adventure by understanding the science behind life on Earth.
What are the cycles, systems and senses that make up life on Earth as we know it? Why do polar bears have thick fur and ducks have webbed feet? Did you know some animals have superpowers that we don't have? Learn about the different characteristics of animals that help them survive in various habitats.
Take a step back for a bigger picture, and learn all about the life cycle of animals.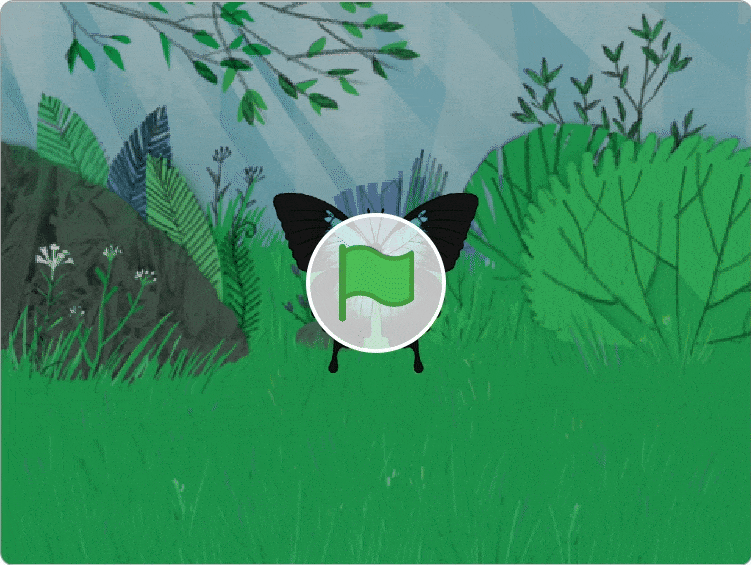 How does a chicken, mosquito or cockroach transform throughout it's life? Arrange their life cycles in the correct order and discover how this relates to the concept of algorithms. Then, apply your knowledge to build an animation of the animal life cycle of your choice.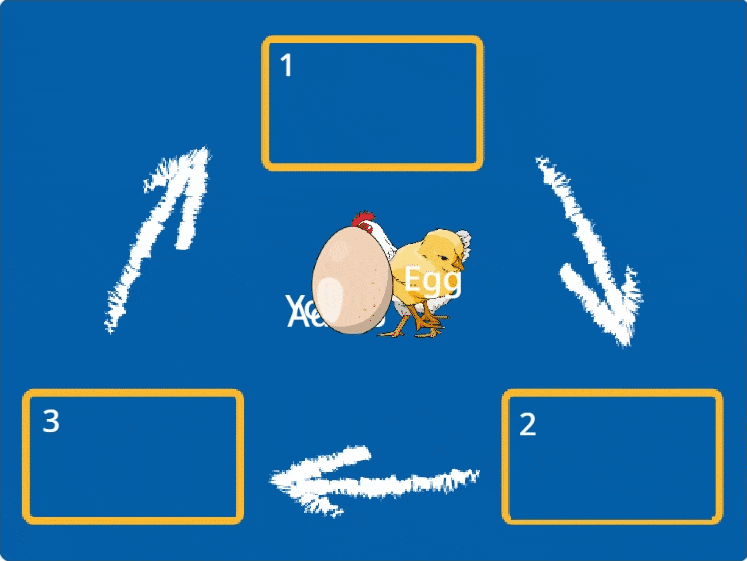 Next, we'll go deeper into exploring life on this planet with a journey through the Earth Sciences!
It's often said that there's no life without water. But with more than 75% of the Earth's surface covered with water, can you imagine a world without water? How would it affect your everyday life? What about plants and ocean creatures? Learn about the importance of water to the world and why we should conserve it.
In this project, we imagine a world without water and the implications of such an experiment on all life on Earth – from humans, to plants, to sea creatures.
Apply the coding concept of loops to build an interactive animation communicating the importance of the water cycle and conservation.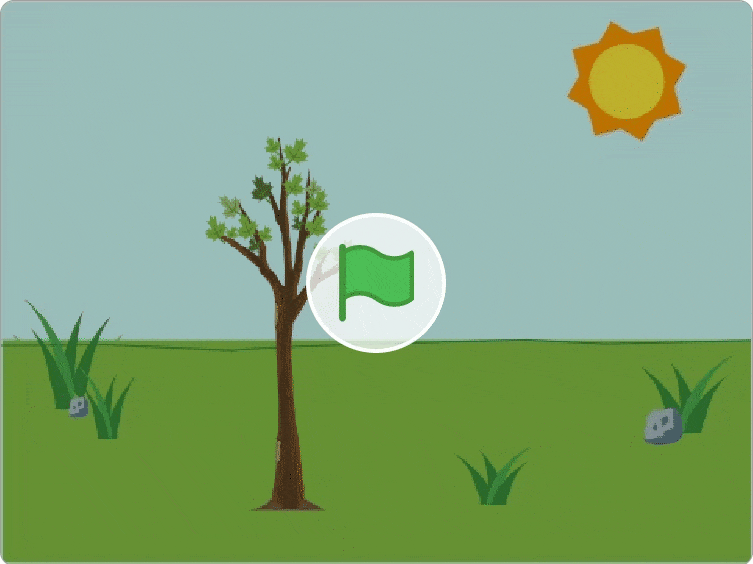 Through these projects and more, kids will learn about the life cycle of animals & plants, the human respiratory system, animal adaptations, the Earth's energy sources and the importance of water in life processes.
Scratch Explorers synergises basic concepts in science and beginner-friendly applications in code. In each class, kids process the content they've learned by building mini projects in block-based language Scratch, culminating in a final project at the end of term that creatively expresses what they've learned.
In the process, kids develop creativity, curiosity, and a growth mindset, and in subsequent modules learn to use planning and design thinking to prototype solutions to the United Nations Sustainable Development Goals.
Science and coding outcomes are aligned to K12 Standards (K12 CS Framework, Next Generation Science Standards, Singapore MOE Science Syllabus, National Curriculum in England Science Programme).
Your child will require:
A computer or laptop with a working webcam and microphone, in order to participate in class and for our instructor to check their understanding. Kindly avoid sharing devices.
Internet speed of 25Mbps or above. You can check your internet speed

here

.
Familiarity with basic computer functions, such as typing on a keyboard, using a mouse, switching between desktop apps and navigating a browser (opening a new tab, entering URLs)
Google Chrome as their default web browser during classes. You may download it

here

.
Installing Zoom is recommended for a smoother learning experience. You may do so

here

.
(For macOS computers, please enable these

permission settings

)
We also recommend that you have an adult member of your household standing by for the first 45 mins of the first class to assist with any technical difficulties that may arise.
Oh! The stuff you'll learn
Learn about algorithms and programming, core concepts such as variables, loops, conditionals, events, clones
Develop programme development skills such as debugging and iteration
Explore and learn about topics in Earth and Life sciences
Gather information about a problem by asking questions and doing research; Demonstrate how a problem affects others and brainstorm ideas using various methods
No lectures. No memorisation. No ONE right answer. Like real life, we're all about trying things out yourself, failing, figuring what went wrong & trying again. These are the skills & mindset that will last a lifetime and how we learn in real life. Let's get kids to learn how to learn. Because the kids who learn to learn become curious, inventive, resourceful human beings who solve real world problems to make a meaningful impact.
Frequently Asked Questions
1. My child is younger than 7, can he join this course?
It is recommended that your child try their hand at one of our courses that is aimed at the 5 to 6 age group first.
2. Who is this course suitable for?
This course is recommended for kids ages 7-10, without coding or programming experience.
3. I've enrolled my child, what will he/she need for class?
We'll provide all equipment and materials, but you may want to bring a jacket and light snacks in case he/she gets hungry.
Got More Questions?
Reach out to us →