Experiencing Dynamicland – A New Computational Medium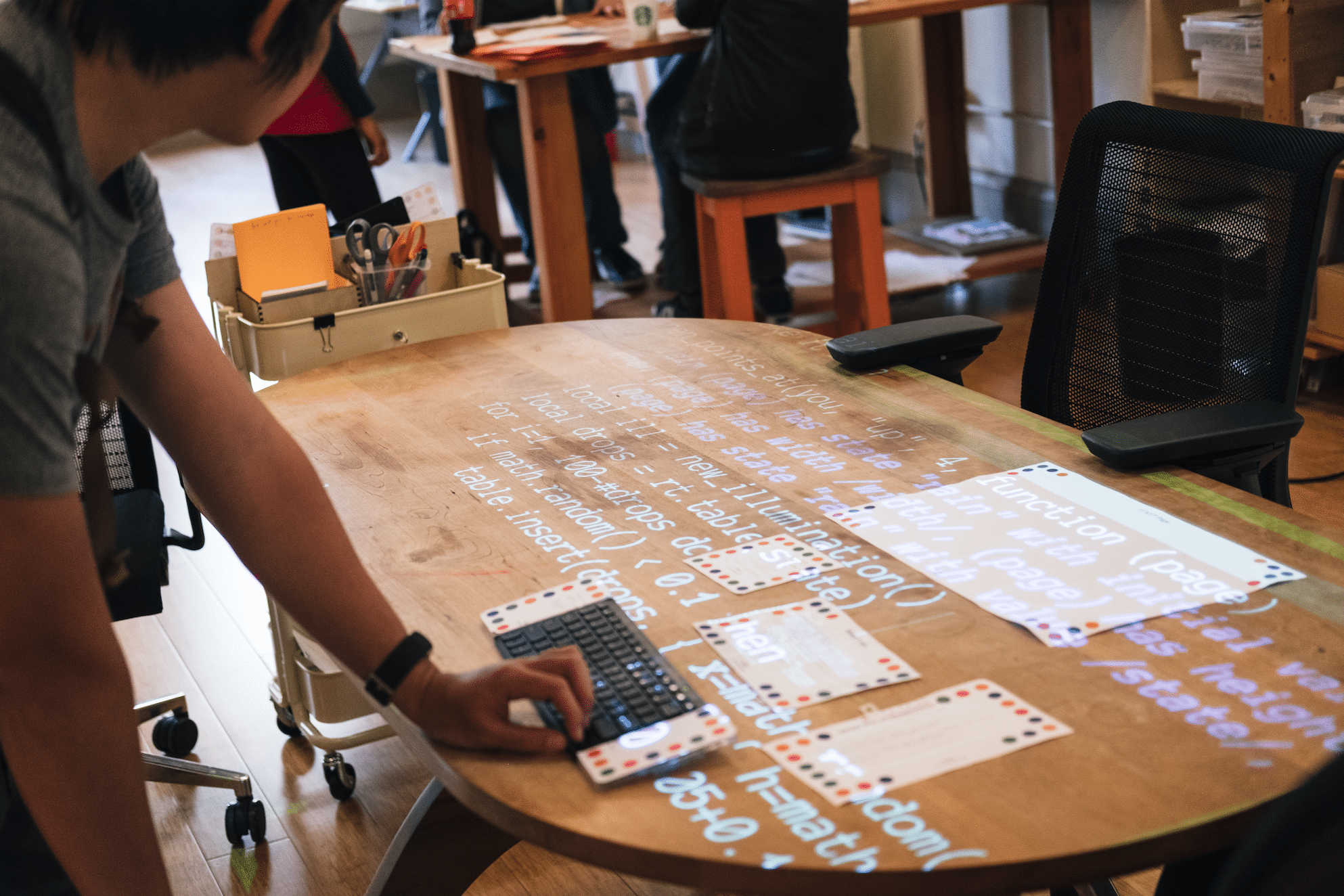 I don't think any of us fully knew what to expect prior to the visit to Dynamicland.
Situated in Oakland (about half an hour drive from San Francisco), Dynamicland is a "computer where people literally work together, face-to-face, with eye contact and many hands."
Not quite sure what that means? How about "No screens, no devices. Just ordinary physical materials — paper and clay, tokens and toy cars — brought to life by technology in the ceiling. Every scrap of paper has the capabilities of a full computer, while remaining a fully-functional scrap of paper."
It's fascinating.
Operating as a non-profit space, the Dynamicland vision was first started as a lab research project back in 2014, and the space today in Oakland, which only opened this year (2018), essentially functions as the 'full-scale realisation' of the vision they had built out, albeit just the initial steps of a much longer term vision – think 50 years.
During our visit, the team gave us an in-depth tour of the space and introduced this new computational medium they've created and envisioned, where people work together with real objects in the real world, not alone with virtual objects on screen. What was intriguing (beyond the technology itself) was the team's vision to challenge the conventions, on how people can leverage technology to learn in fundamentally new ways, and how they basically created a live programming environment where the building itself is the computer. It all sounds rather out there because it is, and is worth a visit the next time you're in San Francisco to experience it for yourself and to have a glimpse into what a humane dynamic medium in the world of computing might look like).
In the meantime, if you want to geek out and find out more, pop over to their website, and also check out this extensive review with plenty of video demos written by GP (our Chief Tinkerer in San Francisco – yes more of that to come later this month). Thank you GP for introducing us to this space!
…
In June/July 2018, the Saturday Kids team spent 2 weeks in the US. Read more about the intention of this trip, what we've learnt from Mitch Resnick on putting fun back into learning, and what Andy Weir (author of The Martian) had to share about pushing through failure. 
[ssba]
More stories you may enjoy