What Saturday Kids Can Learn From Cirque du Soleil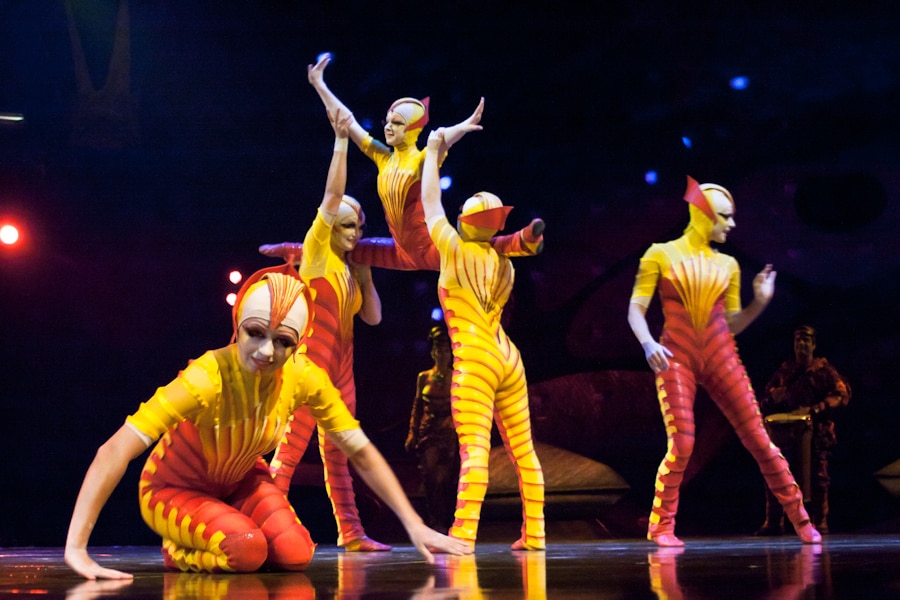 During our weekly team meeting last Friday, I asked the team how we can rise above the competition and not offer a commodity product that competes on price. That got me thinking about the most innovative companies in the world creating amazing products and experiences. Cirque du Soleil is one such company, so I decided to spend a bit of time researching what a digital literacy school for kids can learn from an artistic group renowned for innovation.
Creating An Uncontested Market Space
Cirque du Soleil created an entirely new entertainment category that combined the fun of the circus with the intellectual sophistication and artistic richness of the theatre. Instead of fighting for a slice of the ever shrinking traditional circus pie, Cirque succeeded in attracting a new group of customers who would not have gone to a traditional circus – corporates that were willing to pay top dollar for a sophisticated entertainment experience. So committed were Cirque du Soleil in creating a new entertainment category for themselves that one of their first productions was titled "We Reinvent The Circus". What can Saturday Kids reinvent and what new product/service category can we create?
Building A Culture Of Innovation
If we are to fulfil our mission of getting kids to learn how to learn by making them curious, inventive and resourceful, Saturday Kids as a company needs to build a culture of innovation that influences everything we do, from the way we recruit new hires to how we deliver learning experiences in the classroom. One way Cirque du Soleil fosters innovation is by encouraging honesty and judgement when ideas are explored. The usual no-idea-is-a-bad-idea corporate nicety is thrown out the window. Colleagues are expected to question and disagree with each other to quickly eliminate bad ideas. Most companies achieve incremental innovation because they value consensus. Cirque du Soleil seek breakthrough innovation through dissent and friction.
Seeking Strategic Alliances
In order to keep coming up with fresh ideas, Cirque du Soleil works with A-list artists and directors like Madonna and James Cameron. The company also established strategic alliances with educational institutions (including circus schools) and large corporates such as Disney. In 2012, Cirque du Soleil acquired a minority stake in Sid Lee, it's long time advertising agency, in order to further unfold the creativity and innovation of Cirque du Soleil and develop new national and international business opportunities.
Making Insanely Great Products
Perhaps the biggest lesson to be learnt from an afternoon spent reading up on Cirque is a relatively simple and obvious one – 'make insanely great products'. That is one of Steve Jobs's maxims and a phrase he used often at Apple and Pixar. None of the innovations, alliances and category reinventions matters if Cirque didn't consistently product live shows of the highest artistic qualities and entertainment values.
People leave Cirque shows in awe and inspired. That's a good goal for Saturday Kids to work towards – to make our students in awe of their own potential and inspired to make the best of their ability and talent.