Course Description
Get your passport ready – we're embarking on an adventure in coding and robotics! In this course for preschoolers, tangible (non-screen) programming and basic programming converge in an imaginative learning journey that'll teach kids about collaboration and team work along the way.
Suitable follow on course to Bubs & Bees: Buzz with Beebot & ScratchJr
Explore the possibilities of code and robotics with Sammy the robot and Hopscotch, a bite-sized coding platform for kids
A combination of tangible and on-screen programming that'll prepare kids to take on block-based programming with Scratch
Get your passport ready for the next stage of your learning adventure!
In Tiny Travellers, kids discover new worlds in coding and robotics through a fun-filled combination of physical and on-screen challenges and activities.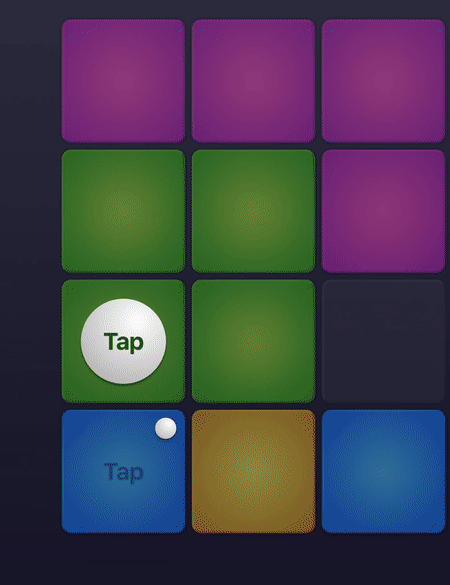 Preschoolers are an energetic bunch.

Through unplugged activities we leverage the power of kinesthetic learning to channel that energy towards a play-based approach to learning about the world of tech.

With the help of their new friend, the award-winning Sammy the Robot, kids get building and programming together to help him overcome challenges and perform quests on Code Island.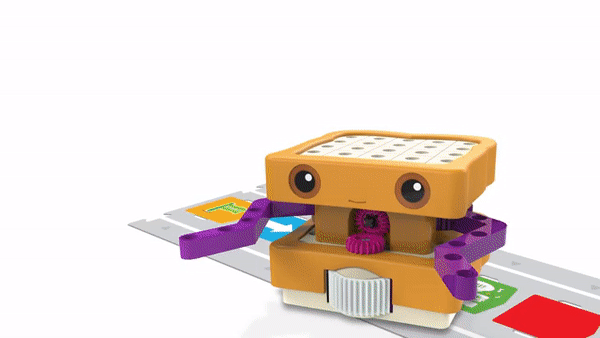 Weaving in construction with concepts like sequencing – kids learn about programming concepts hands-on; with content interspersed with play, teamwork and inquiry, there's never a dull moment on Code Island.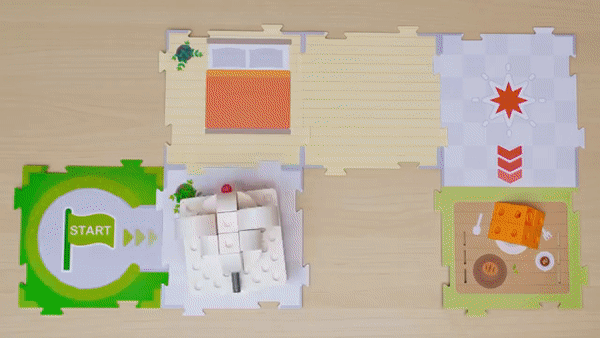 Next, kids will be introduced to Hopscotch, a bite-sized block-based coding platform that allows kids to explore applying their imagination to code.

In acclimatising kids to a new programming environment and gradually building their literacy, they'll create their own projects applying the tangible programming concepts they've learned, like conditionals, loops, and sequencing.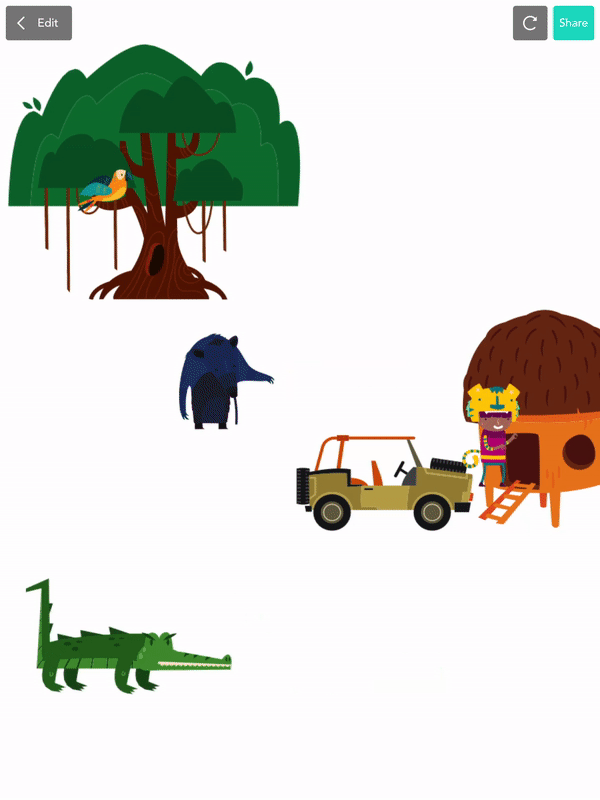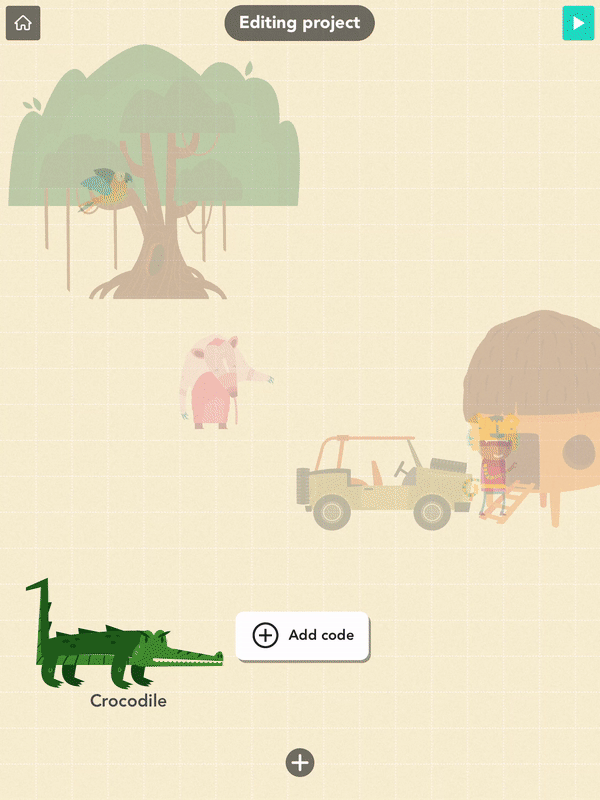 By the end of class, kids will not only have made a new robot friend and created their own animation or game they can share with their friends and family, but they'll be all set to take on bigger adventures in Tiny Explorers: Return to Code Island.
Oh! The stuff you'll learn
Basic coding, building, and robotics through a synergistic, thematic combination of tangible and on-screen activities
Inspire confidence and familiarity with code by applying programming concepts with Hopscotch and Sammy the Robot
Use what you've learned to navigate fun challenges and quests around Code Island, developing important soft skills like teamwork, collaboration and communication along the way!
No lectures. No memorisation. No ONE right answer. Like real life, we're all about trying things out yourself, failing, figuring what went wrong & trying again. These are the skills & mindset that will last a lifetime and how we learn in real life. Let's get kids to learn how to learn. Because the kids who learn to learn become curious, inventive, resourceful human beings who solve real world problems to make a meaningful impact.
Frequently Asked Questions
1. My child is new to programming. Will he / she be able to follow?
This course is for kids who have completed our introductory coding course for preschoolers, Bubs & Bees: Buzz with Beebot & Scratch Jr.
2. My child is younger than 5. Can he / she join?
Unfortunately, we're not able to accommodate kids under the age of 5.
3. I've enrolled my child, what will he/she need to bring?
We'll provide all equipment and materials, but you may want to bring a jacket and light snacks in case he/she gets hungry.
Got More Questions?
Read our F.A.Q.