Course Description
Expect the unexpected when science and code collide! Discover the possibilities of applied STEM, create interactive animated projects, and explore how you might expand your project to the real world.
KEEPIN' IT SHORT & SNAPPY
Suitable for kids with no prior coding experience
Aligned with MOE's Science Syllabus
Integrate science with code and discover the real world applications of STEM in the world
Build coding projects in Scratch to visualise to explore your understanding of Science topics
Expect the unexpected when science and code collide! Get excited about the world of science and learn the basics of coding to process and apply new knowledge about the Earth and Life Sciences.
In the first module of Scratch Explorers, we'll start our adventure by learning about the world's interconnected systems and with an introduction to block-based language Scratch. Then, put 'em together to creatively apply what you've learned by coding up a project of your own!
Kick off our adventure at the intersection of science and tech by exploring life on Earth with a journey through the food chain!
Why do we feel healthy and strong when we eat well? And where does all that energy come from?
Explore how plants and animals receive energy, and trace it back to its primary source.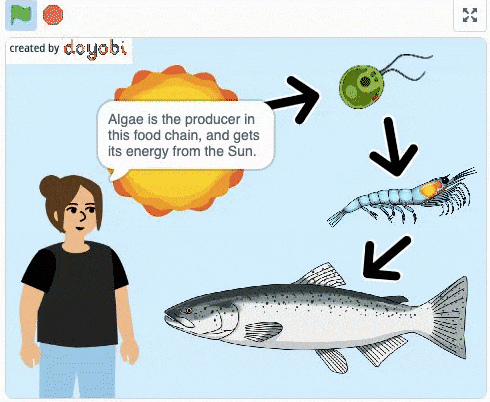 Then, combine your understanding of food chains with programming concepts like algorithms and sequencing, and build awesome animations that explain how energy travels to end up in our favourite foods.
Next, we'll go deeper into understanding the science behind plant life on Earth.
What enables plants to flourish on Planet Earth?
Learn all about the 5 growth stages in a plant's life cycle… and use Scratch to animate your own wheat farm!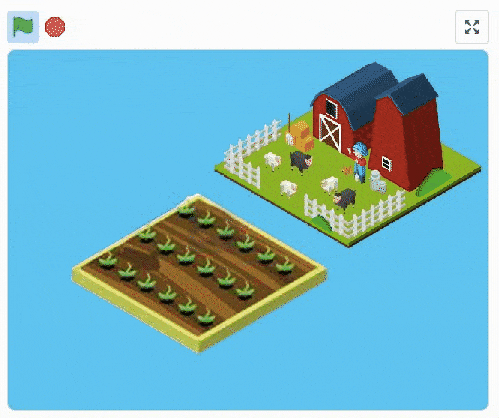 Learn all about the different parts of a young plant, and how each feature enables it to grow into a full tree. As we investigate how each part of a plant works, apply the programming concept of events to use code to bring your very own plant to life!
Explore how seeds travel around the world and their journeys of dispersal. Then with your Scratch superpowers, code up an interactive seed sorting game!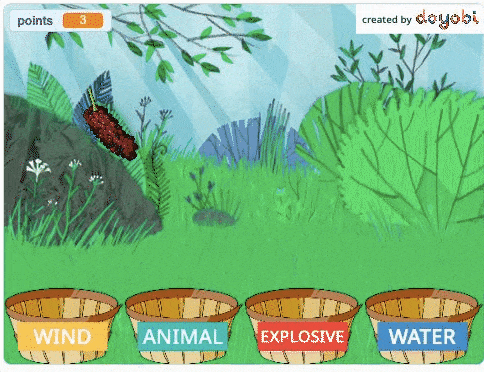 From plants to animals: What goes on in our human bodies?
Ever wondered what really happens in our bodies when we breathe in and out? Or what becomes of our food after we eat it?
In the next part of this learning journey, we'll learn all about how our bodies work and the systems that keep us healthy every day. Then, we'll use our coding skills to recreate these systems as animations!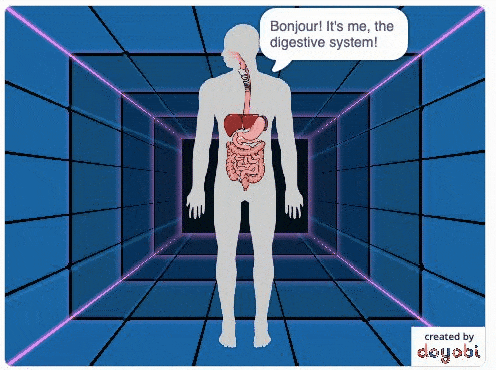 Get creative and take what you've learned about science and code to the next level.
Build on your newfound knowledge – solve science-related problems and design your very own Scratch project!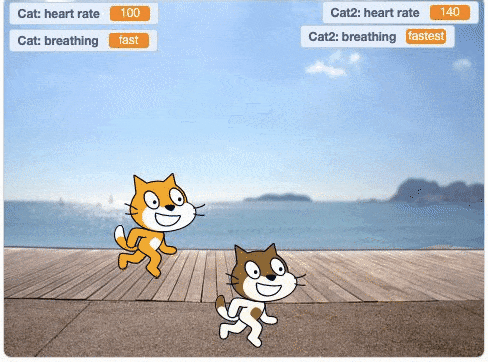 In Scratch Explorers, kids ages 7-10 synergise introductory concepts in science and coding. In each class, kids process new knowledge by building mini projects via block-based language Scratch, culminating in a final project at the end of term that creatively expresses what they've learned.
In the process, kids develop creativity, curiosity, and a growth mindset, and in subsequent modules learn to use planning and design thinking to prototype solutions to the United Nations Sustainable Development Goals.
The learning outcomes for Scratch Explorers are aligned to Singapore's MOE Science Syllabus.
Oh! The stuff you'll learn
Bring the science you learn in school to life by integrating it with coding and seeing how it's applicable in real life

Learn about a variety of science and engineering professions, what they do and the related science topics

"Visit" different parts of the world to see science in action

Build coding projects in Scratch to visualise to explore your understanding of Science topics

Learn to set goals, identify knowledge gaps and list steps to achieve your goals

Practice defining problems and improving projects based on feedback
No lectures. No memorisation. No ONE right answer. Like real life, we're all about trying things out yourself, failing, figuring what went wrong & trying again. These are the skills & mindset that will last a lifetime and how we learn in real life. Let's get kids to learn how to learn. Because the kids who learn to learn become curious, inventive, resourceful human beings who solve real world problems to make a meaningful impact.
Frequently Asked Questions
1. My child is younger than 7, can he join this course?
It is recommended that your child try their hand at one of our courses that is aimed at the 5 to 6 age group first.
2. Who is this course suitable for?
This course is recommended for kids ages 7-10, without programming experience.
3. I've enrolled my child, what will he/she need for class?
We'll provide all equipment and materials, but you may want to bring a jacket and light snacks in case he/she gets hungry.
Got More Questions?
Reach out to us →