Course Description
What does it take to shape an idea and turn it into a reality? Synergising design, robotics, the social sciences and creative confidence – build the soft and hard skills you need to begin inventing a better future with technology.
KEEPIN' IT SHORT & SNAPPY
No programming experience necessary – the only requirement is curiosity and an open mind
Synergises design thinking, the social sciences, robotics and creative confidence
Cultivate the soft and hard skills you need to make your ideas come to life
This interdisciplinary camp is a first-of-its-kind collaboration with Ultraspeaking, utilizing the VIVIWARE Cell technology
What does it take to shape an idea and turn it into a reality?
At Saturday Kids, we point out the stars and provide kids rockets so they can shoot for the moon. But we understand that the distance between an idea and reality – between where we are and where we want to be – can be daunting, discouraging, and stop kids from dreaming big all together.
We can't promise kids that their big ideas will succeed; after all, this ain't a bubble – it's the real world.
But what we can do is equip kids with grit, encourage them to get their hands dirty tinkering with tech, and cultivate their creative confidence to communicate their big ideas, seek genuine feedback, and receive constructive criticism.
With these superpowers in their toolbox, they'll be all set to take on the world's big questions and whatever life throws at them, and make an impact in their own unique way.
Let's start by looking at things from a different perspective.
One of the best ways to get inspired? Lookin' at things from a different perspective. Through the lens of the social sciences – primarily anthropology – we'll launch our adventure into the world of tech and its problem-solving potential.
Combining this with an introduction to design thinking, kids'll start the process of brainstorming possibilities, sharpening their ideas, and understanding the steps they need to take to make 'em possible.
Now, it's time to mix in some high-tech hardware.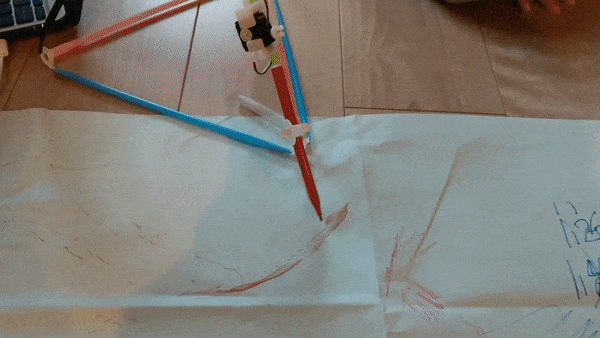 We'll then begin tinkering with robotics and coding using the VIVIWARE Cell – a cutting-edge hardware at the intersection of programming and robotics. It's designed to encourage kids to tinker, build, and create, kids will get hands-on designing a prototype to test our their hypotheses.
Kids will proceed to build and code 2 types of hardware machines in this segment – a Drawing Machine and a Barrier Free Clock.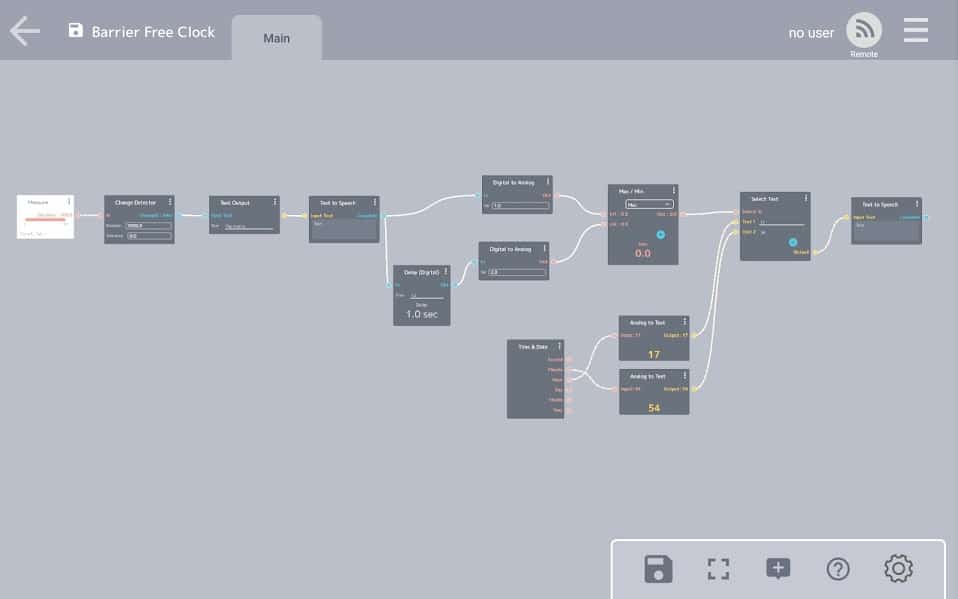 Build a Drawing Machine
Discover new ways in drawing and art made from mechanisms and inventions. Try it yourself by expressing art through the drawing machine you will make in this workshop. Experiment with different devices, settings, and colors to draw your own masterpiece!
Create and code a drawing machine using the latest VIVIWARE Cell technology. Implement VIVIWARE Cell's Node-Based Programming application to calibrate and set your drawing machine to it's full potential.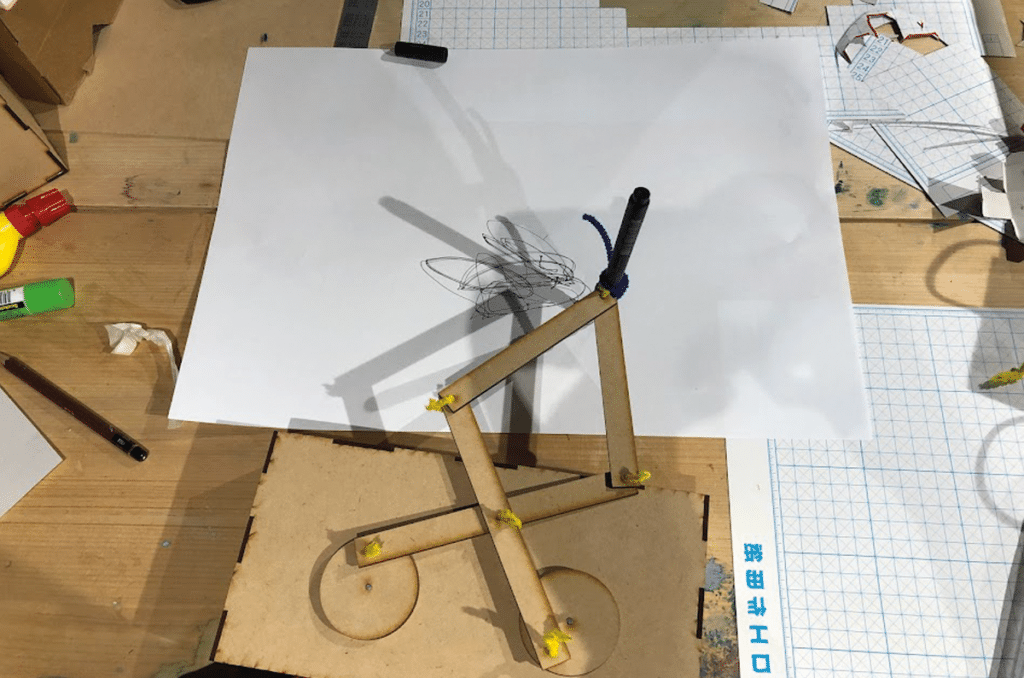 Construct a Barrier Free Clock
Start designing for inclusivity and learn new ways to adopt barrier free design through experimenting and improving things in our daily lives. Create a barrier free clock with speech capabilities with the latest VIVIWARE Cell technology in this workshop.
Experience a new way of programming with VIVIWARE Cell's Node-Based Programming application and bring your ideas to life! Learn about barrier free design, create your own barrier-free clock with speech capabilities and experiment with other inclusive designs.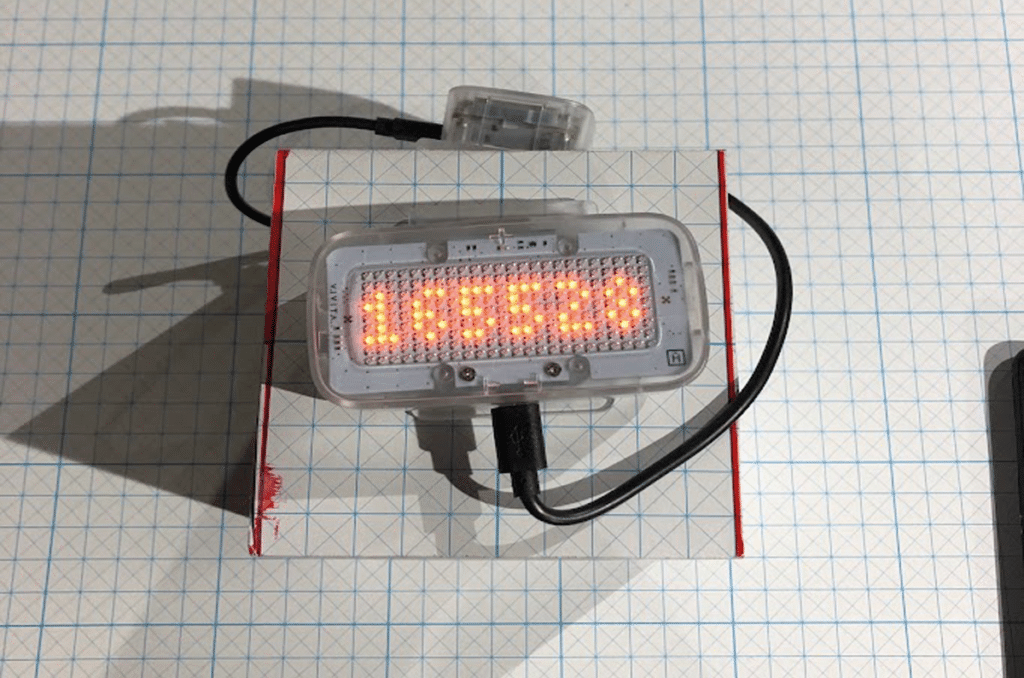 Ultraspeaking: A play-based approach to public speaking
Lastly, kids will embark on developing their creative confidence through Ultraspeaking techniques, in the final segment of the course.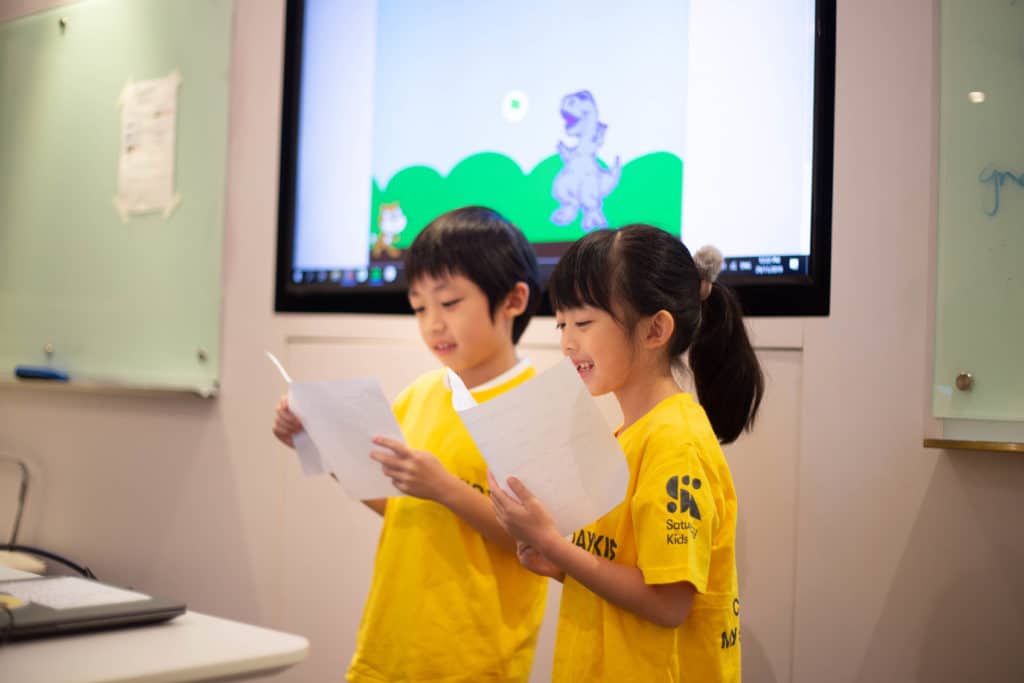 Lastly, we'll introduce kids to Ultraspeaking, a play-based approach to developing public speaking skills. Through games and interactive group exercises, kids will learn to express themselves with confidence and creativity, engage an audience, and advocate for themselves and their ideas. Learning how to learn is about progress, not perfection.
Meshing it altogether: Kids will ideate, prototype and showcase!
To wrap it all up, kids will then combine key learning points from what they have learnt throughout the course in the form of a final prototype project.
Synergising everything they've learned, kids will create and showcase their prototypes, and then pitch their ideas to their peers.
But most importantly – they'll have learned a thing or two about learning how to learn, and take away a lifelong learning attitude that values progress over perfection.
Course Outline by Day
Oh! The stuff you'll learn
What does mean to invent, and what does it take to shape an idea and turn it into a reality? In this new multi-disciplinary project-based camp synergising design, robotics, the social sciences and creative confidence, kids build the soft and hard skills they need to begin inventing a better future with the power of technology.
Think creatively and critically using empathy 

Ideate and prototype a solution to a real world problem

Tinker with hardware and coding

Think on your feet & find your unique voice
No lectures. No memorisation. No ONE right answer. Like real life, we're all about trying things out yourself, failing, figuring what went wrong & trying again. These are the skills & mindset that will last a lifetime and how we learn in real life. Let's get kids to learn how to learn. Because the kids who learn to learn become curious, inventive, resourceful human beings who solve real world problems to make a meaningful impact.
Frequently Asked Questions
1. Who is this course suitable for?
This course is recommended for kids ages 11-14.
2. My child is new to programming, will he/she be able to follow
No prior programming experience is required to participate in this camp!
3. I've enrolled my child, what will he/she need for class?
Curiosity – an open heart and open mind! In addition, your child might like to bring a sweater, water, and snacks so they stay hydrated and comfortable. All equipment needed for the camp will be provided.
Got More Questions?
Reach out to us →