Course Description
If you're going to learn how to code, why not pick up one of the most versatile and powerful programming languages on the planet? Be introduced to basic computer science concepts with Python!
KEEPIN' IT SHORT & SNAPPY
5-Day Online Holiday Camp (2hr 20min/day)

No experience necessary

An introduction to basic computer science concepts
Code like a real programmer with a text-based language!
Create interesting games that you can play with your friends and family
Unraveling the power of binary
You can pretty much code anything with Python, but let's start off with the basics by learning about binary code and how it works. Take a stab at figuring out how to convert binary numbers into code and vice-versa.

You'll also be building simple projects with your code. Like this calculator: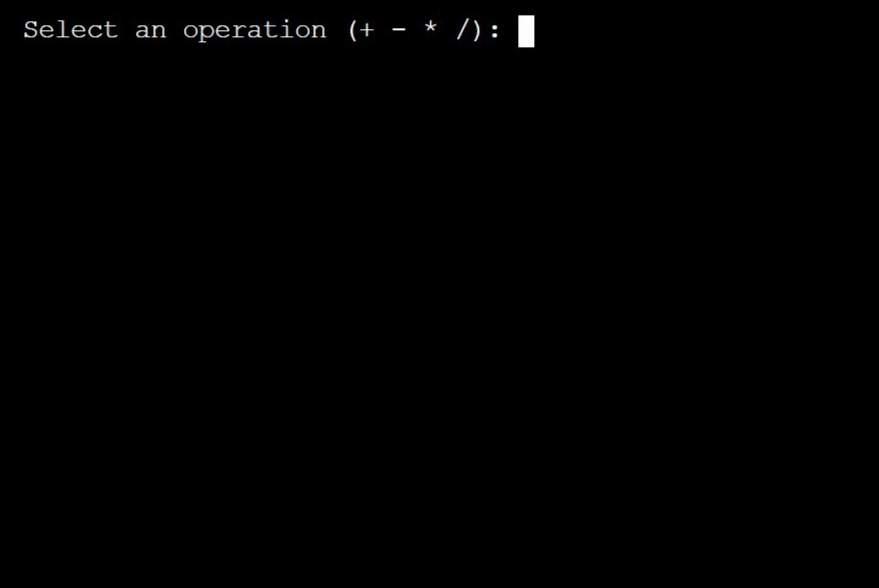 And you'll be taking your first steps to writing your own code and doin' some debugging.

With the solid basic programming concepts you'll learn from Python, you'll be well-placed to pick up other programming languages in the future. So let your journey to programming awesomeness begin!

Your child will require:
A computer or laptop with a working webcam and microphone, in order to participate in class and for our instructor to check their understanding. Kindly avoid sharing devices.

Internet speed of 25Mbps or above. You can check your internet speed here.

Familiarity with basic computer functions, such as typing on a keyboard, using a mouse, switching between desktop apps and navigating a browser (opening a new tab, entering URLs)

To create a Repl.it account before the first class – your child will be using this account for coding.
Please create an account

here

.
Google Chrome as their default web browser during classes. You may download it

here

.
Installing Zoom is recommended for a smoother learning experience. You may do so here.
(For macOS computers, please enable these permission settings)

We also recommend that you have an adult member of your household standing by for the first 45 mins of the first class to assist with any technical difficulties that may arise.
Oh! The stuff you'll learn
Binary: how computers run on 1s and 0s
Write your first lines of Python code using repl – an online programming interface that doesn't require any installation
Explain basic programming concepts (algorithm, conditionals, data types, loops, variables)
Create programs using Python
Write a detailed step-by-step set of instructions that explains how to solve a problem (pseudo code)
Understand and practice working with the Command Line Interface (CLI)
No lectures. No memorisation. No ONE right answer. Like real life, we're all about trying things out yourself, failing, figuring what went wrong & trying again. These are the skills & mindset that will last a lifetime and how we learn in real life. Let's get kids to learn how to learn. Because the kids who learn to learn become curious, inventive, resourceful human beings who solve real world problems to make a meaningful impact.
Frequently Asked Questions
1. My child is new to computers and programming. Will he / she be able to follow?
The Back to Basics: Zeroes to Python Heroes course is designed with the assumption that students have no prior background or experience in programming. All students new to programming are more than welcome.
2. My child is younger than 11. Can he / she join?
The Back to Basics: Zeroes to Python Heroes course is recommended for kids who are 11 and above. If your child is new to programming, we recommend enrolling in our Start with Scratch course first.
3. I've enrolled my child, what will he/she need for class?
Classes will be conducted via Zoom conferencing. Your child will need a laptop/desktop computer with a webcam/video conferencing and their microphone enabled. We will be using password secured classrooms which will be locked once the class has begun.
Please also refer to the requirements for equipment listed above.
Got More Questions?
Reach out to us →