Weekly Block-based Coding Term Classes for Kids ages 7-10
What if you could learn, have a blast, and create something awesome and impactful – all at the same time?
Sounds impossible? Not quite. In this year-long programme, inspired by the games that have defined play and childhood through the years, we'll use games as a lens to learn how to create fun-packed, impactful experiences with code… while having a tonne of fun along the way, of course!
Starting by building up a solid foundation of block-based programming with Scratch, we'll begin by programming animations based on how we play today, before taking a curious and critical look at how gameplay and the games we love have evolved over the years, augmented by technology. Then, with your newfound skills and insights, you'll apply code and design to develop an impactful game of your own!
What if you could learn, have a blast, and create something awesome and impactful – all at the same time?
Each term-time session spans 8 weeks, totalling 16 hours of class time.
Module 0
Coding the Impossible 0
Now available
Module 1
Coding the Impossible 1
Now available
Module 2
Coding the Impossible 2
Now available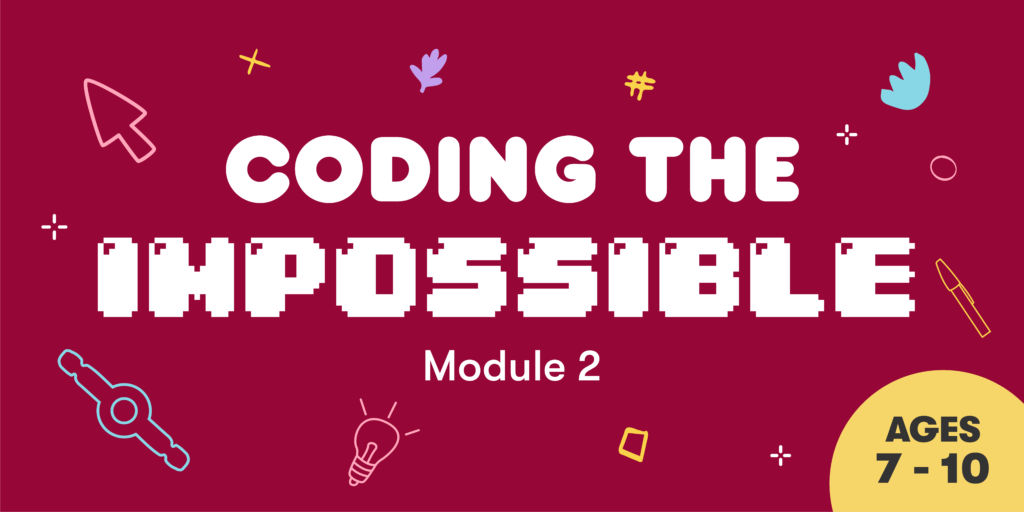 From a curious peek into classic games beloved by people all over the world, explore the nature of gameplay with code as our medium, as we recreate some of the most popular games over the years with Scratch!
Module 3
Coding the Impossible 3
Now available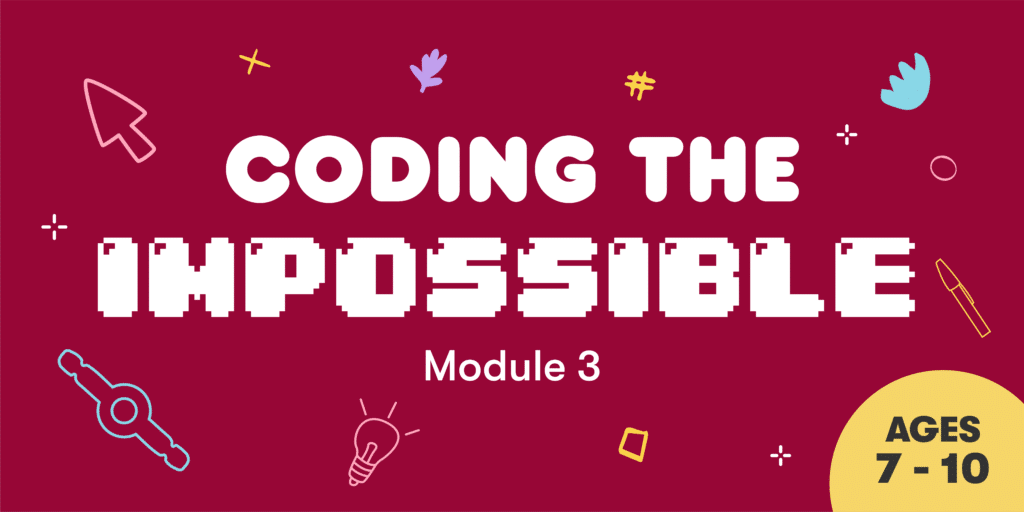 While the games we love have changed over the years, what we love about play hasn't. Delve into how tech has augmented digital experiences of play, and take the classic games into the future with code.
Module 4
Coding the Impossible 4
Now available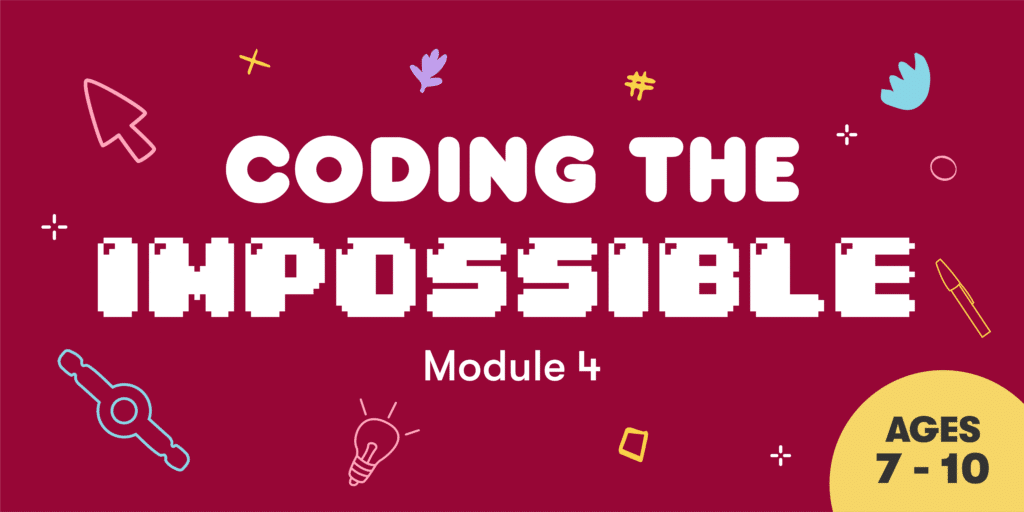 Who says games can't be meaningful? Discover the world of games for good, and create and code your own game that is as impactful as it is fun.
View Schedule
Perhaps you have questions...
Coding the Impossible: Foundations in Block-based Code is a progressive, year-long programme consisting of 4 modules, each comprising 8 weekly classes of 2 hours.
While kids are recommended to complete modules in sequence, we understand that schedules change; students who sign up for one module are not obliged to sign up for subsequent ones.
Each session has been designed to be progressive, therefore it's ideal that students should complete Module 1 before moving on to Module 2 (and so on).
We'll provide all equipment and materials, but you may want to bring a jacket and light snacks in case he/she gets hungry.
If you're interested in taking part in Coding the Impossible online, please shoot us an email.
Scratch was designed for 7-10 year olds but is used by people of all ages. Sadly, having a 6 year old in the same class as a 10 year old may not result in the best learning environment for either student.
Take a peek into our classrooms.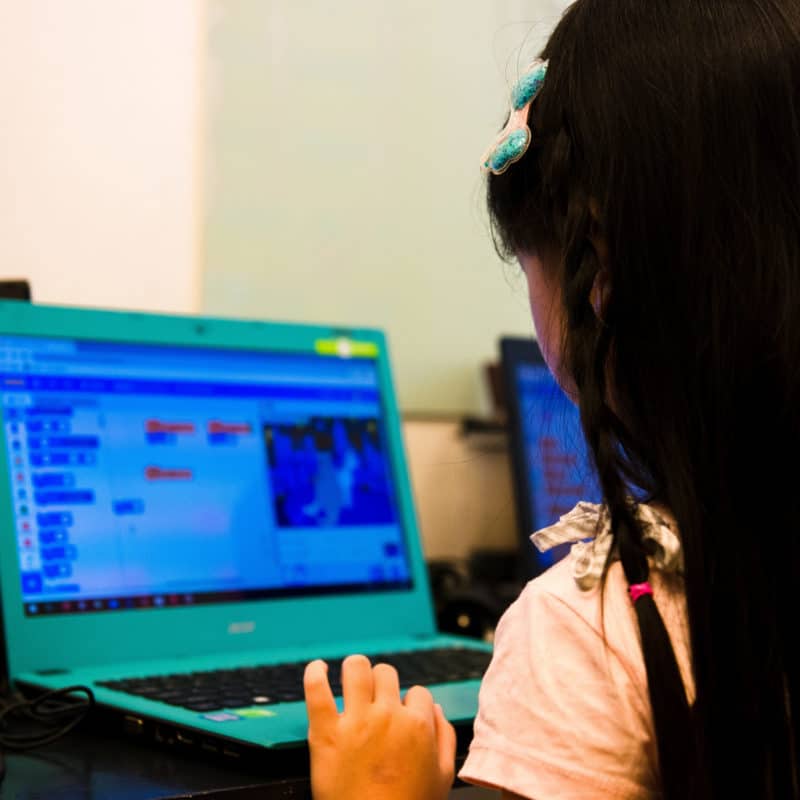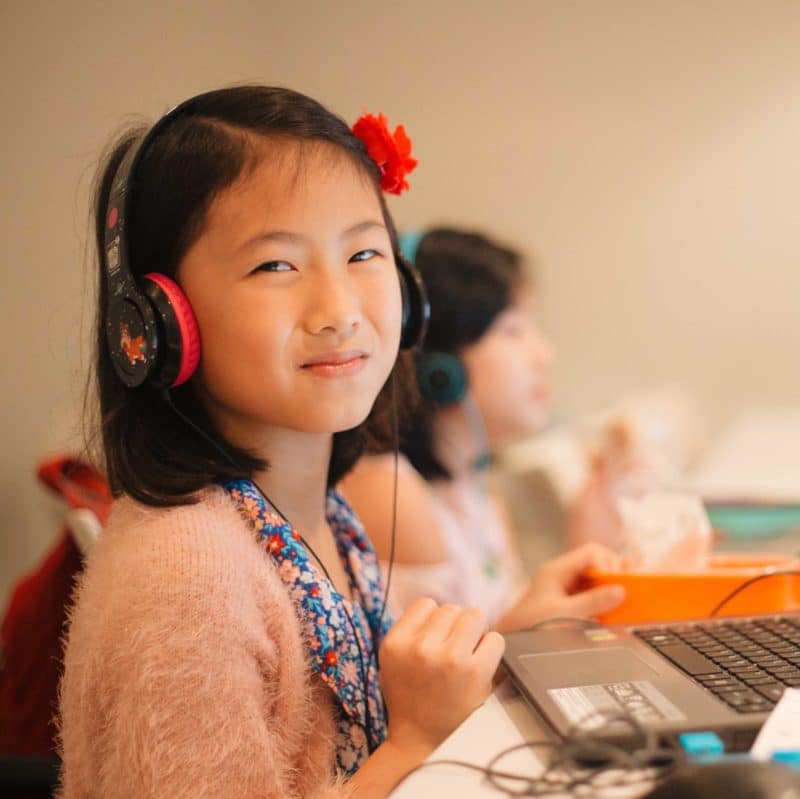 "When you become fluent with language, it means you can write an entry in your journal or tell a joke to someone or write a letter to a friend. And it's similar with new technologies."
Mitchel Resnick
One of the inventors of Scratch