Celebrate with play – make every day a Saturday!

This year has been the adventure no one planned for. But here's to you for makin' it through – and to curiosity, code, community, and the hidden good worth celebrating. 
At our coding camps this holiday, kids learn colourfully through play: discovering the world of tech and programming with curious eyes, connecting the impact of code to the community, and having so much fun that each day feels like their favourite day of the week. 
Because play is the best way to learn, and at Saturday Kids, we play (hard) for the future.
Dates: November 23 – December 26, 2020 (Monday to Friday, with no classes on public holidays)
Format: 5 day camps (3 hours 15 mins/day)
Locations: Bukit Timah Plaza / Parkway Centre / Orchard Central / King Albert Park Mall / Online
Resources for Parents
New to Saturday Kids? Curious about our digital literacy roadmap for kids? Dive into our resources for curious parents!
What parents and kids say about our camps ❤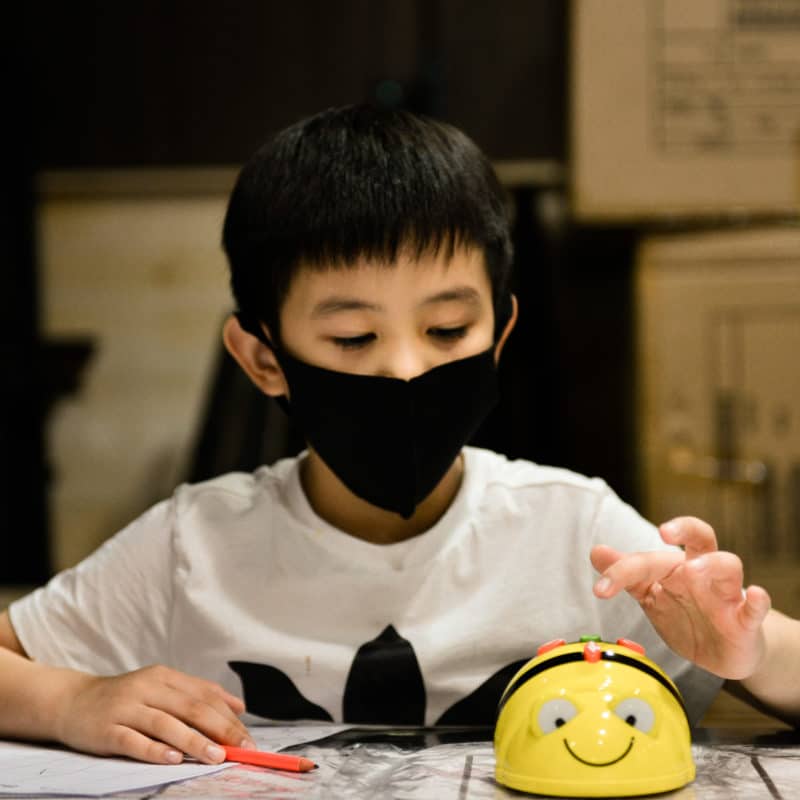 "This is our 3rd class with Saturday Kids and our child loves it! He looks forward to each weekly class and daily during the holiday week, and proactively shares about the new things he's learnt!"
"S always comes away learning something new and having fun at the same time. The lessons and curiosity stay with her as she continues to code even after the camps have ended. Kudos for making coding fun!"
"My son was really happy to go to class everyday. He felt safe in the learning environment even having anxiety as a big challenge. A big thank you to his teacher, she was caring and a great instructor!"
Let's Chat
Want to talk to a friendly human about finding the right coding course for your curious kid? We'd love to chat.
Say hello via email or give us a ring at +65 3153 0980 and let's connect!
Follow our adventures online!