For Kids aged 7-10
Explore the city of Machu Picchu, sail the treacherous seas and meet South Africa's oldest inhabitants. It's time to combine your wit and snap blocks together with Scratch programming. All aboard the time machine!
KEEPIN' IT SHORT & SNAPPY
No experience necessary: Recommended starting course for kids 7+
In depth intro to block-based programming
Code with purpose: learn more about civilisations while learning programming concepts
Scratch is free! Continue the learning at home
All you need to know
Adventurers Assemble!
Travel back in time! With every quest you complete, you'll grow one step closer to building your own final project at the end. Are you ready to code?
Your journey will take you far and wide…
From the ancient city of Machu Picchu, where dangers lurk around every corner. Master the motion block to help the Inca villagers pick up items they need in order to deliver urgent messages to their King.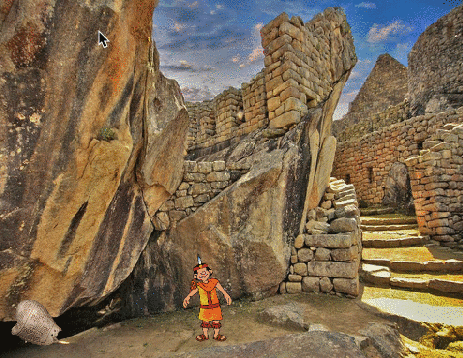 Then…
Sail right to the heart of 7th Century Northern Europe, when the Vikings roamed the seas!
Help the viking chief with your knowledge of variables & counters to collect magical Runestones so he can travel the seas safely and protect his people.
Next…
Head deep into the scorching sands of the Kalahari Desert. Use your expertise with conditional logic to help the San People gather food.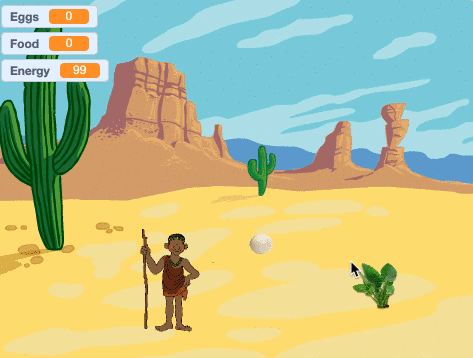 That's just a taste of the adventures you'll face before you attempt your hardest challenge yet…
Reinvent the course of history with CODE!
Test your mettle. Draw on your experience. Use your coding superpowers… and create your own animations and games!
Put yourself in the shoes of these historical people to understand their everyday limitations. Learn to code by using examples from the civilisations to comprehend programming concepts. Then use code to prototype your idea in the form of a story, animation or even an application.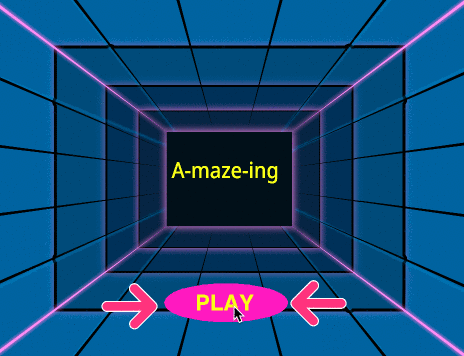 Example of a project done by a student of our class.
With all the things you've learnt, who knows what you'll be able to code to make the world a better place!
Oh! The stuff you'll learn
Broken down into concepts for MAXIMUM learnin'
What's Scratch

Code a character to move about

Sequences, loops and events

Record, edit and add music

Increase complexity with Conditions and Variables

Add timers, life counters and scores

Broadcast messages

Test and debug using logic and systematic reasoning

Presentation time: On your last day, share with your parents what you've learnt!
Life skills you'll learn
Skills that last a lifetime
Pedagogy
Saturday Kids don't learn to code. They code to learn.
No lectures. No memorisation. No ONE right answer. Like real life, we're all about trying things out yourself, failing, figuring what went wrong & trying again. These are the skills &amp mindset that will last a lifetime and how we learn in real life. Let's get kids to learn how to learn. Because the kids who learn to learn become curious, inventive, resourceful human beings who solve real world problems to make a meaningful impact.
Parents love us
Children from our camp enjoyed themselves exploring and learning what the different animation tools could do for them. They were particularly excited to see their own creations come alive.
I've been meaning to write to you to let you know that my son loved his workshop with Saturday Kids in June and I will be enrolling my daughter too for the beginners course that you are doing in October
It is wonderful to hear their enthusiasm and excitement when they talk about their Scratch classes, the words epic and awesome are frequently used!
Your kid will love it.
If your kid doesn't think it's the best thing ever after attending the first 2 days of holiday camps (or first 3 weeks of term classes), and would like to withdraw, we'll issue you a 50% credit note of the amount paid.
1:6 Maximum Instructor-Student Ratio
All equipment & materials provided
Open source tools: Continue the learning at home!
Frequently Asked Questions
1. My child is new to computers and programming. Will he / she be able to follow?
Of course! Start with Scratch is our recommended introduction to programming course for kids 7 and up. Most of our students come in with no prior programming knowledge and they can still make awesome projects at the end of the day.
2. My child has done some Scratch programming at school. Should he/she still attend this course?
If you're not too sure how much your child knows about Scratch programming, email us a link to your child's Scratch profile and we can take a look and advise you.
3. My child is younger than 7. Can he / she join?
Scratch was designed for 7-13 year olds but is used by people of all ages. Sadly, having a 6 year old in the same class as a 12 year old may not result in the best learning environment for the younger student. If your child is very keen, we can organise separate classes if there is a minimum of 3 participants. Please contact us directly to enquire.
4. I've enrolled my child, what will he/she need to bring?
We'll provide all materials. You might wish to bring a drink, some light snacks and a jacket just in case your child gets cold or hungry. We'll give the class breaks in between so your child can take that time to sip on some juice and munch on those yummy crackers.