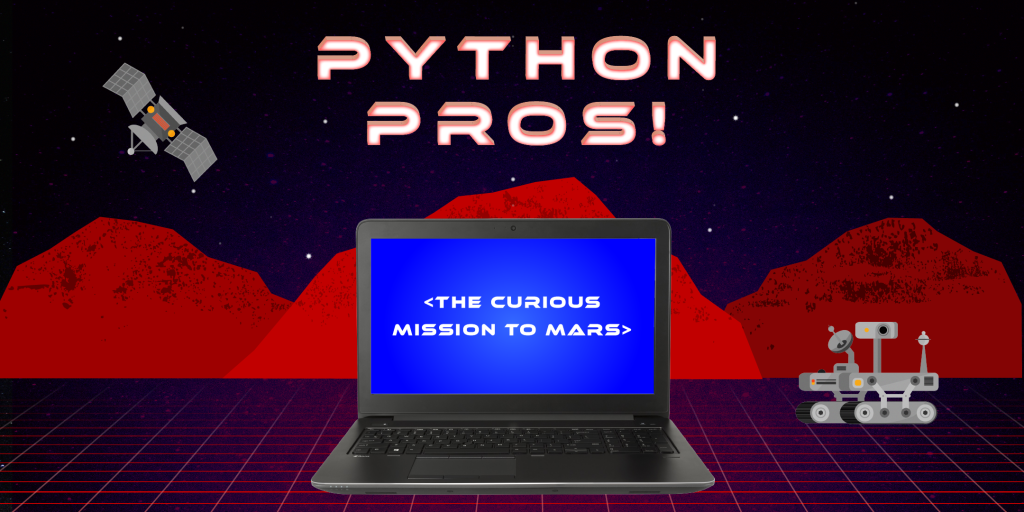 For Kids aged 11-14
Did you know Python's one of the most commonly used programming languages for processing space data? Learn about how messages are transmitted in space and discover how tech will take humanity through the galaxy. The next giant leap for mankind could start with you!
KEEPIN' IT SHORT & SNAPPY
See how space communication works and transmit your own messages

Learn about gravitational force and prototype an application

Code a Mars Rover simulator to explore life on Mars

Required to have taken Puzzle Out with Python Programming first
All you need to know
3..2..1 Blast off!
Before we set foot in space ourselves, we've got to learn all that we can about these extraterrestrial terrains (and possible aliens) – with the help of satellites, and rovers.
Discover how messages are transmitted in space through radio waves and learn how to transmit and decode your own messages with code.
Build a Data Conversion GUI Application

Then, see the effects of gravitational force in the solar system and prototype a programme that will allow you to calculate your weight on different planets.
Since Python is a text-based programming language, you'll also learn how to design a Graphic User Interface (GUI) for your code! This'll come in real handy for others to understand what your code actually does.
Code Your Adventures on Mars with a game & simulation
NASA is on a journey to Mars, with a goal of sending humans to the Red Planet in the 2030s. How crazy is it that we could possibly visit Mars some time within the next 20 years!
The Curiosity rover is in the midst of gathering all sorts of data on Mars for future human explorers as we speak and here's how you can get a little taste of your own mission to Mars.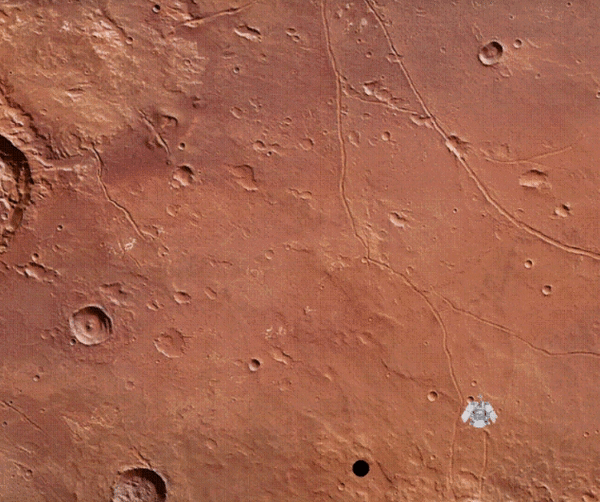 Code a game to control where the Curiosity rover moves on Mars, adding in more advanced programming concepts like collision detection.  
You'll also learn how to program a text-based simulation, where users can send commands to the rover and ask it to do specific tasks like drilling to collect test samples. 
The only way to discover what lies beyond our home planet is to use programming languages and technology. After all, that's how we got to the moon back then!  Embark on your mission to Mars and discover the world of space exploration with code.
Oh! The stuff you'll learn
Broken down into concepts for MAXIMUM learnin'
Learn about TkInter, Python's standard Graphical User Interface (GUI) library

Learn how users can interact with buttons and text boxes

Strengthen understanding of functions
How to write advance mathematical formulas in Python
Introducing while loop
Learn how to make games in Python Turtle
Learn how to detect collision
Learn how to move the turtle using the mouse
Code a text-based adventure on Mars
Presentation time: On your last day, share with your parents what you've learnt!
Life skills you'll learn
Skills that last a lifetime
Pedagogy
Saturday Kids don't learn to code. They code to learn.
No lectures. No memorisation. No ONE right answer. Like real life, we're all about trying things out yourself, failing, figuring what went wrong & trying again. These are the skills &amp mindset that will last a lifetime and how we learn in real life. Let's get kids to learn how to learn. Because the kids who learn to learn become curious, inventive, resourceful human beings who solve real world problems to make a meaningful impact.
Parents love us
Children from our camp enjoyed themselves exploring and learning what the different animation tools could do for them. They were particularly excited to see their own creations come alive.
I've been meaning to write to you to let you know that my son loved his workshop with Saturday Kids in June and I will be enrolling my daughter too for the beginners course that you are doing in October
It is wonderful to hear their enthusiasm and excitement when they talk about their Scratch classes, the words epic and awesome are frequently used!
Your kid will love it.
If your kid doesn't think it's the best thing ever after attending the first 2 days of holiday camps (or first 3 weeks of term classes), and would like to withdraw, we'll issue you a 50% credit note of the amount paid.
1:6 Maximum Instructor-Student Ratio
All equipment & materials provided
Open source tools: Continue the learning at home!
Frequently Asked Questions
1. My child is new to programming. Will he / she be able to follow?
The Python Pros! The Curious Mission to Mars course is designed for kids who have experience with coding in Python. If your child is new to programming, we recommend that your child completes our Back to Basics: Zeroes to Python Heroes course first to get a solid foundation in Python and programming concepts.
2. My child is younger than 10. Can he / she join?
The Python Pros! The Curious Mission to Mars course is recommended for kids who are 10 and above. Your child should have completed our intermediate course, Puzzle Out with Python Programming course first.
3. I've enrolled my child, what will he/she need to bring?
We'll provide all equipment and materials needed. You might wish to bring a drink, some light snacks and a jacket just in case your child gets cold or hungry.