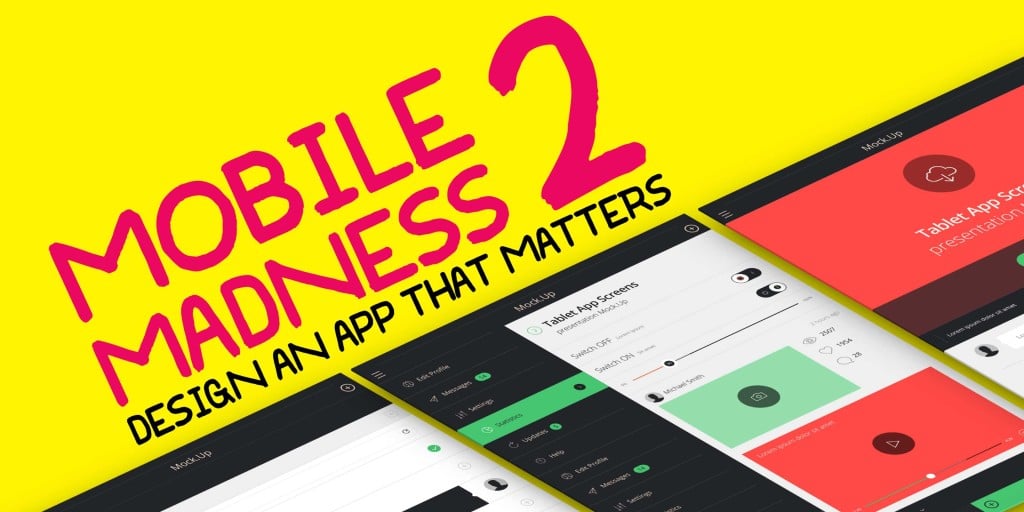 For Kids aged 10-16
Have you ever thought "Hey I wish there was an app for that!"? You surely have because mobile apps are a huge part of our everyday lives; there are tons of gaming apps which we loving playing with but there are many more which help us make our lives easier. Through a mix of free-form exploration and structured learning, kids will build an app that'll make a difference.
The Short & Sweet
Identify a problem in your community, build an app to address it
Design-thinking approach to app-building
Prerequisite: has built an app with MIT App Inventor OR has done Mobile Madness! Make your Magical App
All you need to know
In Mobile Madness! Make Your Magical App, kids learnt app design, wireframing the user interface and building a simple app. In this course…. build on that knowledge, learn the rest of the functions available on the App Inventor platform to build a super-awesome app to help someone.
Check out what one of our students, Caleb, made.
Caleb's granddad had a problem – with Caleb and his 2 brothers all in different schools, figuring the route of picking them all up was just too much planning. (Not to mention tapping on the phone!)
So Caleb built his own Family Uber app to help his Granddad to plot his route on Google Maps without all that keying in.
Family Uber App designed by Caleb (age 12)
Dang! Ain't that snazzy? Did I mention Caleb's only 12? That's super cool, ain't it?
The Thought Process Matters.
Caleb made an app that was genuinely helpful to his grandfather; he identified a problem that his grandfather was facing and built an app to address it – but what do you think was the thought process behind it?
Your kid will be led through the full design-thinking process which is as much about understanding the needs of an intended audience as it is about prototyping and making something. This is where they'll explore how to create something which serves a specific purpose while also learn how to use the advanced components in the MIT App Inventor Platform.
Once they've got the hang of that, they'll have the rest of the course to build the app that matters to them.
In short, your kid will learn to combine design-thinking with more advanced programming concepts to build mobile apps that will engage the needs of its user. It may not seem like such a big deal right now but you gotta start somewhere right? The action may be small, but the impact doesn't have to be.
Oh! The stuff you'll learn
Broken down into concepts for MAXIMUM learnin'
Learning App Inventor 2 Advanced Components (Maps, Sensors, Social, Web viewer, Notifier etc)
Working with Online Databases
Learning and Applying Design Thinking to App creation
Learning how to test,debug, and improve the code
Optimizing the App
Deploying your mobile on Google Play Store
Presentation time: On your last day, share with your parents what you've learnt!
Life skills you'll learn
Skills that last a lifetime
Pedagogy
Saturday Kids don't learn to code. They code to learn.
No lectures. No memorisation. No ONE right answer. Like real life, we're all about trying things out yourself, failing, figuring what went wrong & trying again. These are the skills &amp mindset that will last a lifetime and how we learn in real life. Let's get kids to learn how to learn. Because the kids who learn to learn become curious, inventive, resourceful human beings who solve real world problems to make a meaningful impact.
Parents love us
Children from our camp enjoyed themselves exploring and learning what the different animation tools could do for them. They were particularly excited to see their own creations come alive.
I've been meaning to write to you to let you know that my son loved his workshop with Saturday Kids in June and I will be enrolling my daughter too for the beginners course that you are doing in October
It is wonderful to hear their enthusiasm and excitement when they talk about their Scratch classes, the words epic and awesome are frequently used!
Your kid will love it.
If your kid doesn't think it's the best thing ever after the attending the first 2 days, we'll issue you a credit note for 50% of the course fee. No questions asked.
1:6 Maximum Instructor-Student Ratio
All equipment & materials provided
Open source tools: Continue the learning at home!
Frequently Asked Questions
1. My child is new to programming. Will he / she be able to follow?
Your child needs to have already completed our Mobile Madness! Make your Magical App course. We recommend that your child sign up for that before if he/she is new programming & computers or is interested in mobile app development.
2. My child is younger than 10. Can he / she join?
This course is for kids ages 10-16. If your child is very keen, we can organise separate classes with a minimum of 4 participants. Please contact us directly to enquire.
4. I've enrolled my child, what will he/she need to bring?
We'll provide all equipment and materials, but you may want to bring a jacket and light snacks in case he/she gets hungry.