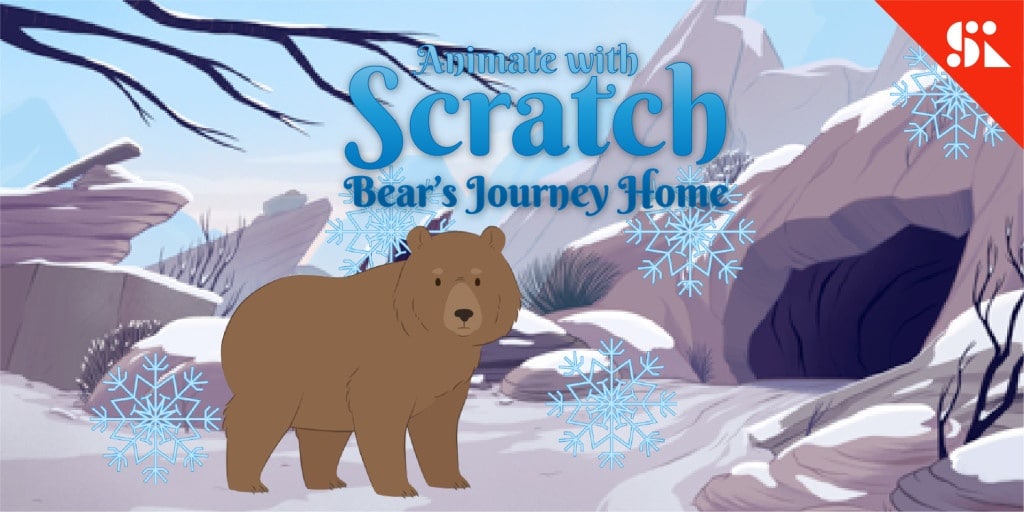 For Kids aged 7-10
In this 3-hour introductory workshop, get your first taste of coding by creating an animation of a snowing day and controlling a bear. Be exposed to rudimentary programming concepts and then unleash your imagination and create how the bear's home looks like!
Keepin' it Short & Snappy
3-hour workshop
Designed as a short exposure to very basic coding
For students to gauge their interest before plunging into longer courses
No programming experience necessary
For a limited time only, every purchase of the Animate with Scratch: Journey Home with Bear workshop comes with one complimentary Explorer Pass drop-in session. T&C applies.
All you need to know
Get exposed to Scratch, its interface and very basic programming commands, learning just enough Scratch to create an interactive animation…
Get Bear to ask questions and control Bear using keyboard keys to get home…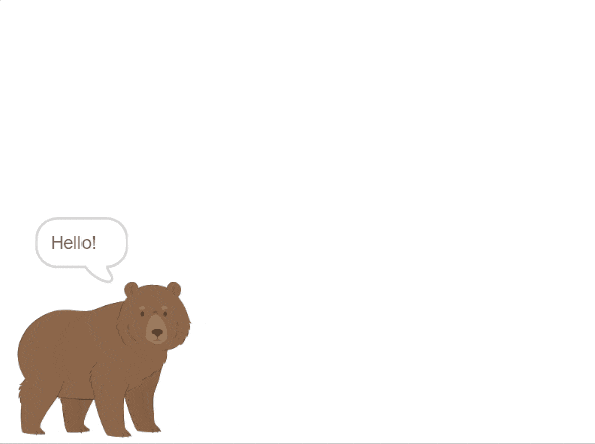 Recreate an animation of a snowing day…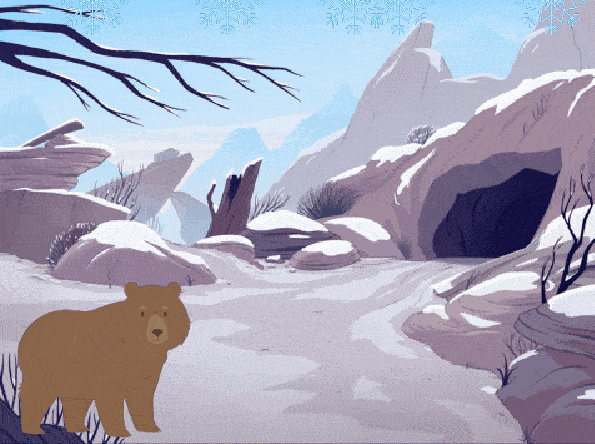 And then after Bear has reached home, introduce & program new characters, add new locales and unleash your imagination to create the next chapter of Bear's story.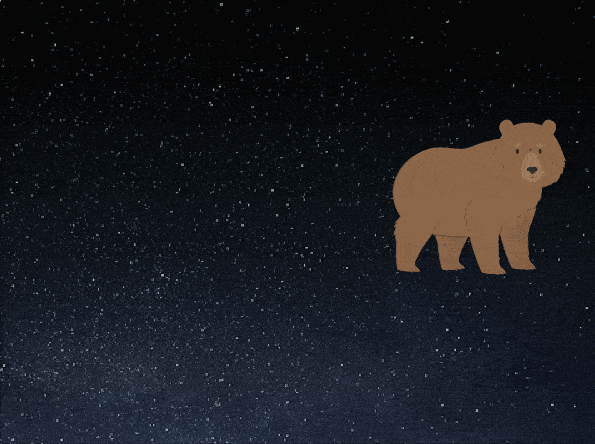 Once you've had your first taste of programming in Animate with Scratch: Journey Home with Bear, deepen your knowledge with our 16-hour Start with Scratch: Adventures in Time course or get exposed to more projects with Explorer Pass.
Oh! The stuff you'll learn
Broken down into concepts for MAXIMUM learnin'
Introduction to Scratch
Create a basic sequence to move a character
Change backgrounds and basic events using keys
Introduction to basic loops
Life skills you'll learn
Skills that last a lifetime
Pedagogy
Saturday Kids don't learn to code. They code to learn.
No lectures. No memorisation. No ONE right answer. Like real life, we're all about trying things out yourself, failing, figuring what went wrong & trying again. These are the skills &amp mindset that will last a lifetime and how we learn in real life. Let's get kids to learn how to learn. Because the kids who learn to learn become curious, inventive, resourceful human beings who solve real world problems to make a meaningful impact.
Parents love us
Children from our camp enjoyed themselves exploring and learning what the different animation tools could do for them. They were particularly excited to see their own creations come alive.
I've been meaning to write to you to let you know that my son loved his workshop with Saturday Kids in June and I will be enrolling my daughter too for the beginners course that you are doing in October
It is wonderful to hear their enthusiasm and excitement when they talk about their Scratch classes, the words epic and awesome are frequently used!
Your kid will love it.
If your kid doesn't think it's the best thing ever after attending the first 2 days of holiday camps (or first 3 weeks of term classes), and would like to withdraw, we'll issue you a 50% credit note of the amount paid.
1:6 Maximum Instructor-Student Ratio
All equipment & materials provided
Open source tools: Continue the learning at home!
Frequently Asked Questions
1. My child is new to computers and programming. Will he / she be able to follow?
Of course! Animate with Scratch: Journey Home with Bear is a short introduction to programming for kids 7 and up. Most of our students come in with no prior programming knowledge and they can still make an awesome project at the end of the day.
2. My child has done some Scratch programming at school. Should he/she still attend this course?
If you're not too sure how much your child knows about Scratch programming, email us a link to your child's Scratch profile and we can take a look and advise you.
3. How is this course different from Start with Scratch: Adventures in Time?
This is a one-off 3-hour workshop providing a basic exposure to Scratch. Students will be guided to build a project from the start to the end using some basic programming blocks and block drawer.
On the other hand, Start with Scratch: Adventures in Time is a 16-hour course where programming concepts and computational thinking are covered/explained in-depth. The projects covered are also different from the 3-hour workshop.
4. How is this course different from Explorer Pass?
This is a one-off 3-hour workshop providing a basic introduction to Scratch. Explorer Pass is a 2-hour drop-in option, focused more on self-directed learning with tasks assigned and hints given online, and the instructor stepping in to help when needed. It also has more projects that students can choose from as well.
For kids with no prior coding experience who wish to join our Explorer Pass sessions, we will require them to do this 3-hour workshop as a prerequisite.
5. My child is younger than 7. Can he / she join?
Scratch was designed for 7-13 year olds but is used by people of all ages. Sadly, having a 6 year old in the same class as a 12 year old may not result in the best learning environment for the younger student. If your child is very keen, we can organise separate classes if there is a minimum of 3 participants. Please contact us directly to enquire.
6. I've enrolled my child, what will he/she need to bring?
We'll provide all materials. You might wish to bring a drink, some light snacks and a jacket just in case your child gets cold or hungry. We'll give the class breaks in between so your child can take that time to sip on some juice and munch on those yummy crackers.
7. How do I redeem my complimentary Explorer Pass drop-in session?
The redemption details will be sent to you in your order confirmation email. You can also drop us an email at [email protected] if you need help or have any questions!