A Dad of Five Works From Home: Big Kid John counts his blessings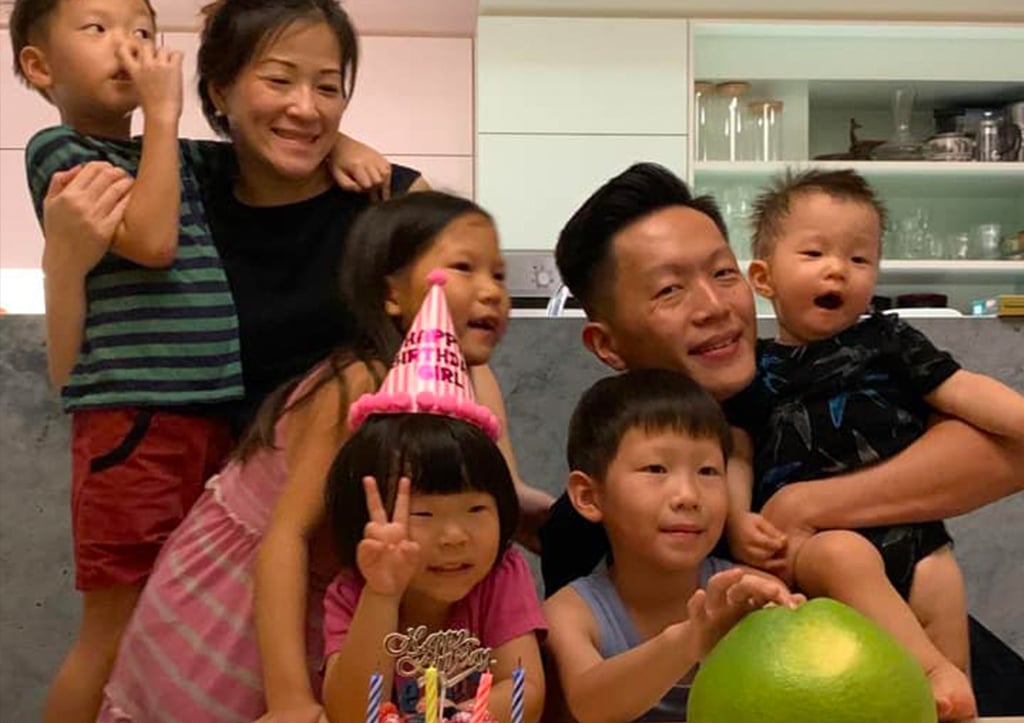 2 weeks into the Circuit Breaker and a question many people have asked me is 'What's it like being locked down at home with 5 kids? How do you get any work done?'
Well, it's not as crazy as it sounds, and I do get stuff done. Here's how…
Keeping to some sort of a schedule.
While I don't have a certain time to be out of the house by, I still wake up around 730 every morning, start the day learning Japanese and reading the papers.
By around 830 or 9 I'm at my desk -i.e. my dining table – working. It's nice to be able to have breakfast with all five kids every morning – something we rarely ever got to do because the older ones take the school bus at 530am, and on weekends the kids' activities start early.

My wonder woman wife.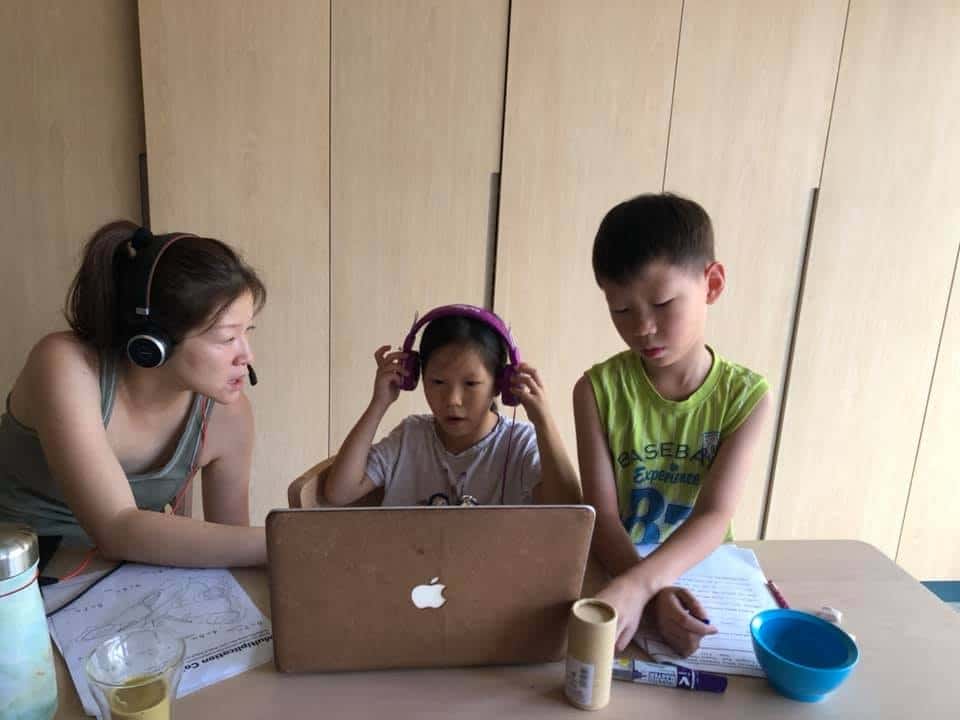 My wife, for the most part, deals with the kids' home-based learning (while working a full-time job as legal counsel – superwoman she is!), so I'm able to get in a couple of hours of work in the morning.
Letting go of unrealistic expectations and going with the flow.
I expect to be interrupted by one or more of the kids experiencing technical difficulties with Zoom, needing help with math, and so on. Working from home with kids around requires one to go with the flow. It's just not realistic to expect to have hours of uninterrupted, focussed work, or to have a quiet environment conducive for calls. Obviously, it can get noisy with five kids around. 
Making the most of time with the kids.
Quinn, the youngest of my five, is 18 months old. Kids are super fun at this age, so one of the nice things about working from home is that there's entertainment whenever I need to stop staring at a screen. The same goes for Sienna, Cory, Summer and Camper. They are fun to be around, so I'm making the most of this enforced stay-at-home-order.
Before the outbreak of COVID-19, I was traveling every month. For me, it's been a luxury to be home for a prolonged period. With these newfound hours, my wife and I got the kids to launch a fundraising campaign to raise money for disadvantaged Singaporeans affected by the Corona Virus.
It's a nice little family project, helps the kids learn empathy and hustle, and most importantly, benefits disadvantaged communities. Solidarity Gift for SG Livelihoods Fund by Camper, Summer, Cory, Sienna, Quinn has so far raised $7,770 out of a target of $12,000. With some hustle from the kids, hopefully they'll reach their fundraising target.
Another routine with the kids is an evening workout – it's something to look forward to at the end of the work day, helps the kids expend energy, and it's great bonding time too.
Aside from the Nike Training App, my wife and I, together with the boys, have also joined in Summer's and Sienna's hiphop dance class by following the routine on TV. Other fun stuff we've done with the kids in the last couple of weeks include baking cookies and brownies, and making home-made jelly hearts.
. . .
So I'm stuck in the house with 5 kids. There's room for them to run around and play with each other. Our helpers take good care of them. The fridge is full. If your home situation is somewhat like ours, there really is nothing to complain about. There are many others who are less fortunate. Let's just count our blessings, extend a helping hand to the less fortunate wherever we can, and be grateful for this extra family time.