Meet the Team: #SGUnited Trainee Amelia on Embracing Vulnerability in the Workplace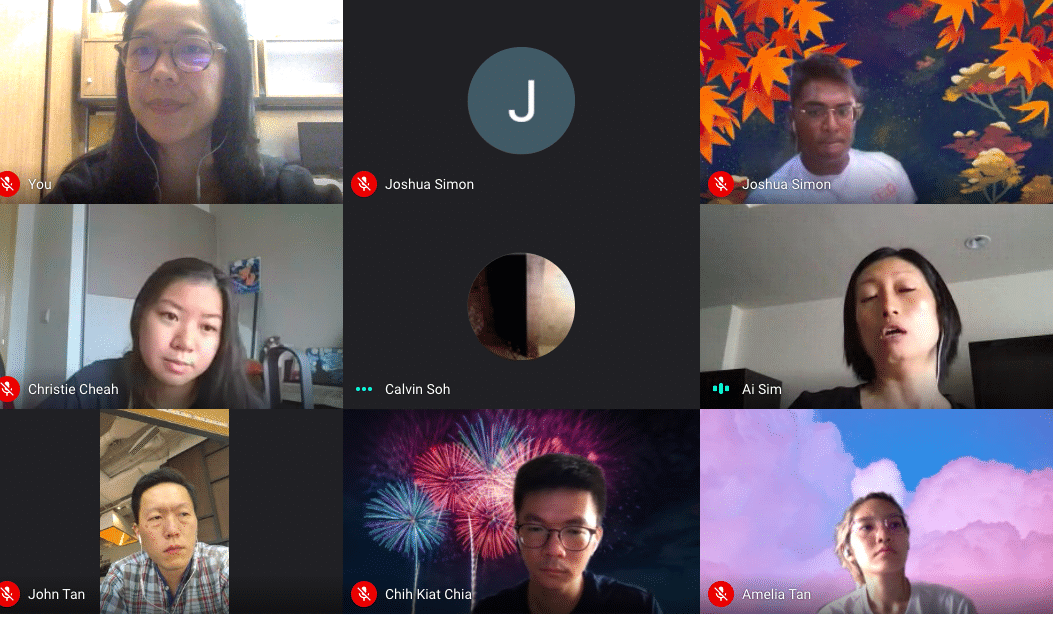 At Saturday Kids, I do the design work.
Yes, I'm that girl with the chunky boots going around your kids' classes, taking photos and videos of them, creating visual memories! That's me.
I started my design journey from a comment made by my classmate in secondary school. A quick glance over my notebook and she scoffed, saying, "There's no way you can go far in life with those drawings".
Initially I was so hurt, but that hurt soon turned into anger.
Since then, I made up my mind to prove her wrong. 
Adjusting to a new work environment during the midst of the pandemic was pretty hard.
I thought I would never meet my colleagues in person. Communication can sometimes be a challenge – it can be hard to convey your tone of voice over text.
We are all struggling to regain some semblance of control in our lives. I was trying to get my bearings with this WFH arrangement, with multiple online meetings and close to zero physical interaction. It felt strange and disorienting at the beginning. But I was immensely lucky to have colleagues who took the step to check in and reach out to me; it was such a privilege and a surprise to me.
I've learnt that COVID has provided us a very precious chance to embrace vulnerability in the workplace.

Witnessing my teammates make mistakes allowed me to feel safe to make my own mistakes, and that's helped me grow a lot here.
After some reflection, I realised my passion stemmed not from what I do, but why I do what I do. And starting from 'why' has made me more motivated and excited about work.
Saturday Kids is a special place to me.

Because it's a place where people don't conform to social norms, I feel at home here. It's a place where I can think out the box and embrace whatever is to come.
Nothing is impossible here. All ideas are always welcomed, and we build on them. It's been super fun to ideate with the team about new projects.
When I take photos of kids having fun in their classes it makes me really happy that they really are enjoying learning through play.
And I always look forward to our all-team happy hour on Friday afternoons. One of the most memorable team meetings was when our Customer Experience guru, Ryan, taught the team dance moves to Lizzo's Juice. It was fun to see everyone dancing and jammin' out on our screens. Got to blame it on the juice. 😉
The people at Saturday Kids truly care for your wellbeing, and are always willing to offer help whenever possible. To me, this is the true meaning of being a team. It always makes me feel blessed that I am a part of such a lovely family.
What I've learned about myself is that it's not about the size of the dog in the fight, it's the size of the fight in the dog.

For others who might be in a similar boat – navigating a new job and living the future of work during a pandemic – trust the process. You didn't come this far to only come this far. You came this far so you can be strong enough to go further. It's just the beginning, and it's the challenge that makes this wild ride worthwhile!
Nothing lasts forever. After rain, the sun will come. After night, day will come. After bad, good will follow. I'm hopeful that simplicity will hold value. Enjoy that sunshine on your skin!