Saturday Kids conversations: Placing kids at the center of education in a VUCA world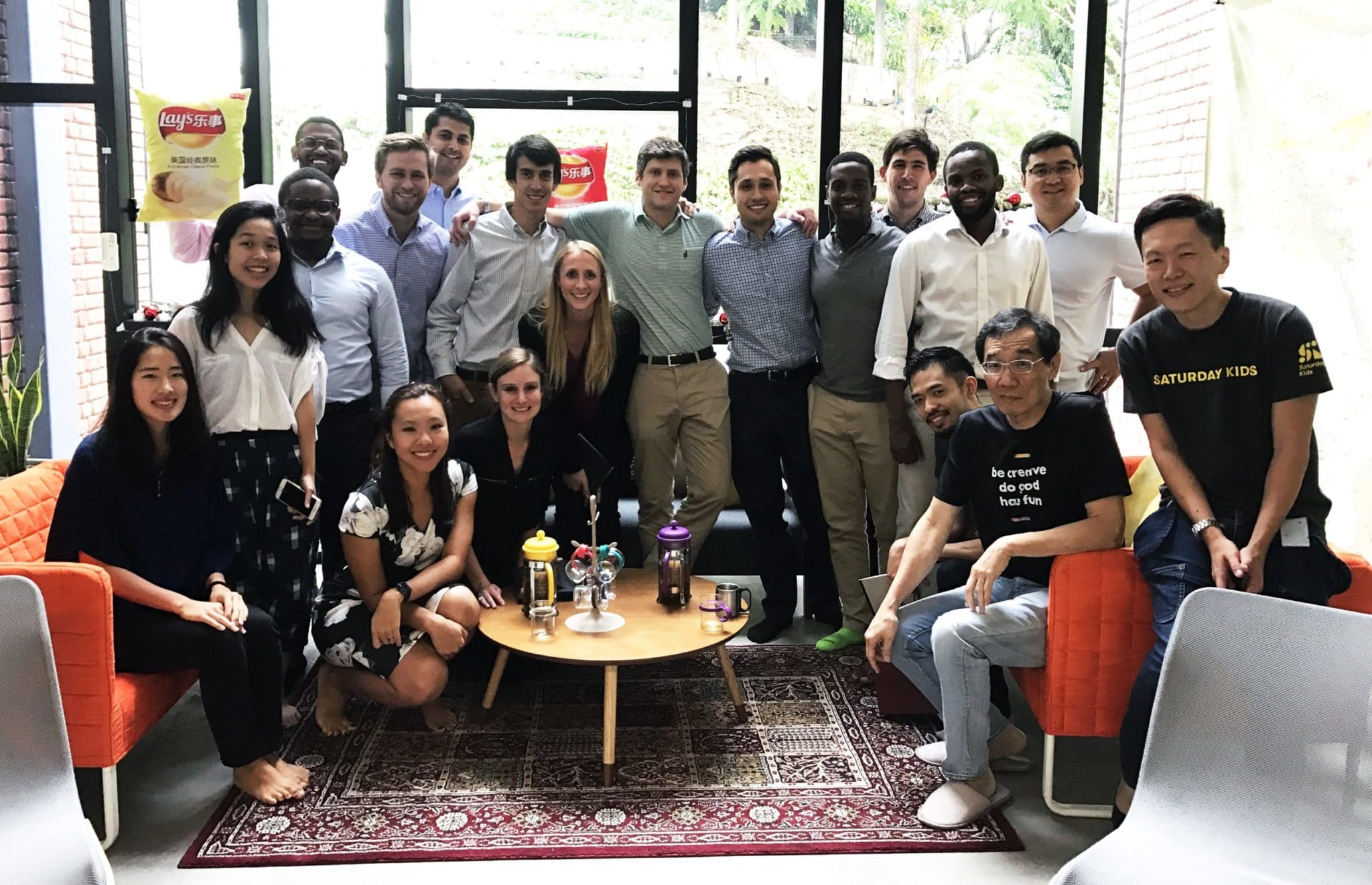 Perhaps more than any other single topic, what drives the Saturday Kids tribe is a passion for education, kids, and their future. So once in a while we take time out from our regular schedules to organise or take part in conversations with different stakeholders, where we work towards reimagining and rebuilding education, with kids at the center.
Most recently, we co-hosted a conversation for a visiting group of graduate students from Stanford, where with our friends from Potato Productions, John and Yoshi from the Saturday Kids team, and Yik Lin – a Saturday Kids parent – and his daughter Huining, we explored the following questions:
How do employers, policy makers, civil society, and educational institutions define the success of the education system?

What are the challenges in achieving this vision and how do these different perspectives come together to unlock a country's true potential?

How will current approaches to education need to be adapted given a changing global and local economy?
As expected, the conversation took twists and turns, following the passions of our speakers and the curiosities of students. Here are 3 of our takeaways from the discussion that we wanted to share, because we believe they're relevant to all stakeholders in the education ecosystem:
 1. The difference between gaming the system and true learning
Some might say that in order to do well in exams it pays to game the system. Given the emphasis our system places on academic testing, this ability to work the system rather than the subject has enabled many to then leverage their good grades to accelerate their progression.
While the ability to excel in academic exams is a skill in itself, in a VUCA (volatile, unpredictable, complex, and ambiguous) world, it no longer attests to an individual's capacity to lead impactfully or to thrive in a future of uncertainty and unpredictability. If we continue to incentivise gaming the system rather than true learning, our kids will be ill prepared to navigate the complexities of the future and have a skewed notion of what it really means and takes to learn. More on why this matters below.
2. Self-motivated learning will be key to thriving in the future
No one really knows for certain what lies further up the road; the skills and knowledge that will be necessary for flourishing and solving the world's biggest problems are ever evolving. But amidst all this uncertainty, we might gamble that by leaning in to learning itself, we might be able to prepare kids to adapt and to equip themselves with what they need as and when they need it.
By turning kids on, rather than off, learning, we can cultivate curiosity and a growth mindset that might be the best gifts we could impart so that they have their best shot at creating a better world for themselves and for others.
3. Re-orienting education around a love for learning
The system has been shifting gradually to meet the changing needs of the present and future, and thankfully most policies are designed with the interests of the public and kids in mind. However, these changes aren't happening quickly enough to keep pace with how the world is evolving; likewise, the mainstream narrative around the importance of exams and tests has seen only ripples, rather than an overhaul. In large part we might attribute this to different stakeholders having different vested interests in maintaining the status quo, but parents and their kids are paying the price for it. (As a sidenote, Saturday Kids, on the other hand, is fully committed to accelerating this transformation.)
At Saturday Kids, kids code to learn, rather than learn to code. This is because we believe that learning to learn is more important than any one topical skill, regardless of how valuably it might be perceived at the present. By placing our kids and their needs at the center of how we design education, we aim to create experiences that impart a love for learning, as the most sustainable method of preparing them for the vagaries of the future.
…
What do you think? If this resonates with you, or if you have strong alternate viewpoints, we'd love to hear from you! Let's connect over email, here.
[ssba]
More stories you may enjoy