Robot Petting Zoo | Build Something Fun With Art And Tech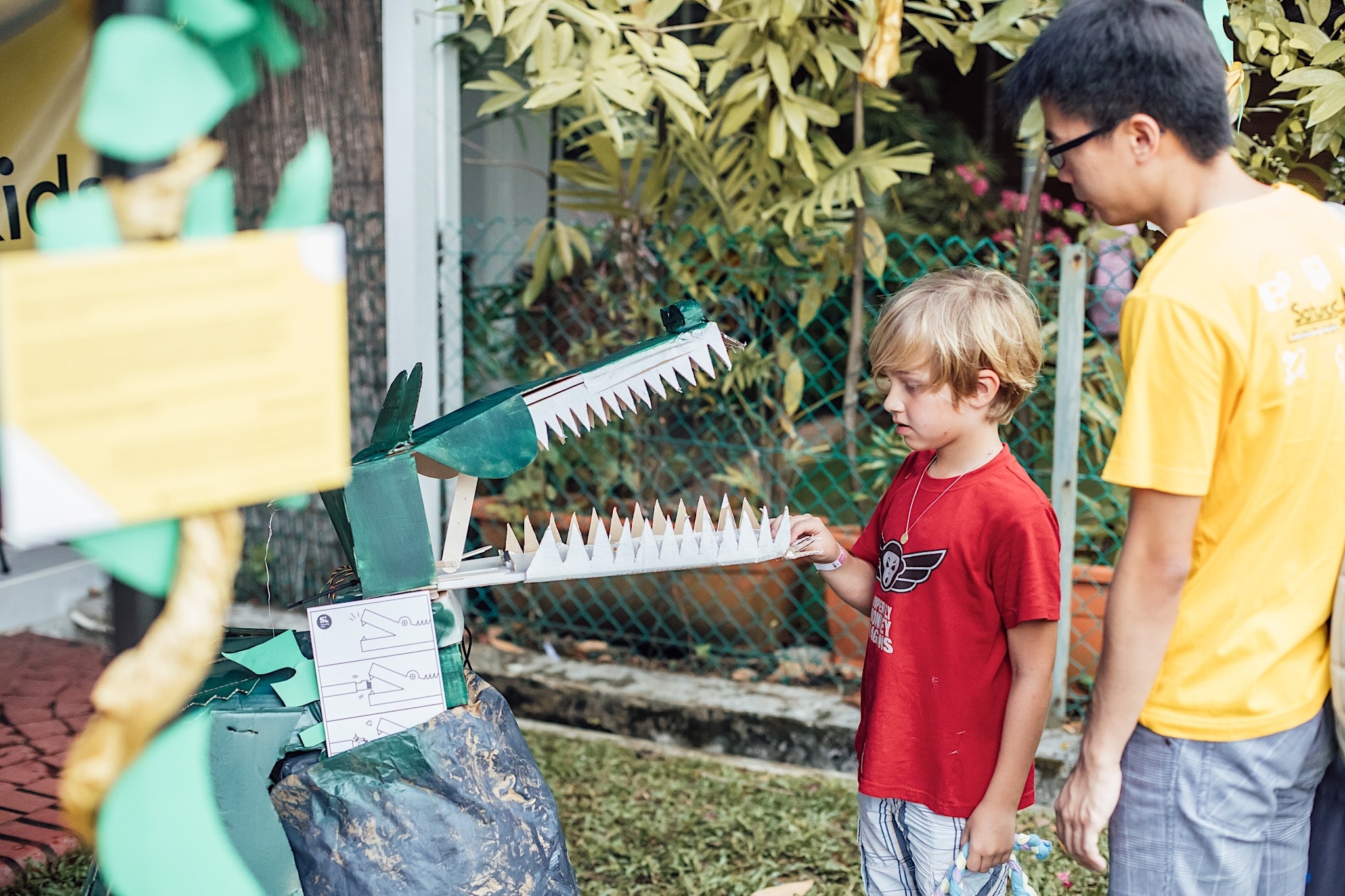 One of the highlights from my visit to BETT earlier this year was the Robot Petting Zoo exhibition at the Hummingbird booth. Robot Petting Zoo came out of a hackathon organised by TechHive. The idea behind the hackathon is for participants to learn coding, electronics and physical prototyping by building an interactive robotic pet.

It's probably this line that really sold us on the idea of Robot Petting Zoo.
The goal of these animatronic animals is to delight the public, which makes art, creativity and humour essential skills in the design process.
Delight, art, creativity, humour – these are all words that resonate deeply with the team at Saturday Kids. Many people lump us in the 'coding school for kids' category, but we have always stood for more than simply teaching kids how to code. Our mission is to make kids curious, inventive and resourceful, and so we design our courses with the goal of changing a child's mindset about learning. Mainstream education, with its emphasis on test scores, has done a great deal to take the joy out of learning. The Saturday Kids team has a deeply held belief that by making learning fun again, we can put the curiosity back into kids, and curious kids naturally gravitate towards learning and figuring out things for themselves. Parents and teachers shouldn't have to force kids to learn anything – learning is a by-product of being curious and having fun.
This is why we are so enamoured with Robot Petting Zoo. Using art supplies, craft materials and electronics bits from the Hummingbird kit, kids express their creativity (which animal? what materials to use? how does it look? how does it interact with human beings?) while developing programming, physical prototyping and design skills. It's a perfect combination that covers nearly all aspects of S-T-E-A-M (Science Technology Engineering Art Math) education.
Here's a quote from our friend Matt, who was part of the original team that created the Robot Petting Zoo:
As the TechHive team was designing the Robot Petting Zoo, we noticed that most robotics events were based on competition. Competitions can be motivating to some learners, but very intimidating to others. Our aim was to create a robotics event based on empathy. Rather than pit the students against one another, we asked our students to design for the visitor experience. This really changed our perception of what a successful robot might look like.
Robot Petting Zoo Pop-Up in Singapore

We brought the Robot Petting Zoo concept to Singapore through an installation at District Design Dialogue in Chip Bee Gardens (Holland Village) back in March. With that, we hoped to create a unique visitor experience at District Design Dialogue, and that kids will learn empathy through our Build Your Own Robo-pet workshops. Check out some of the cool robo-pets our kids built and coded during the workshops!
What's On This Summer?
On top of the Build Your Own Robo-pet workshop, we will be introducing a new 5-day Robot Safari camp. Listen to the different calls of the wild lurking within the Savanna. What magnificent creatures roam these vast plains? With the Hummingbird Robotics Kit and craft materials, use your imagination and skills to create a whole new species in the safari – robot animals!
…
Come join us on this wildlife expedition and other exciting adventures this summer. Check out our latest schedule here or write to us to find out more!
(Top image credit: Colossal Photos)
[ssba]
More stories you may enjoy