Behind the Scenes of our Online Coding Camps for Kids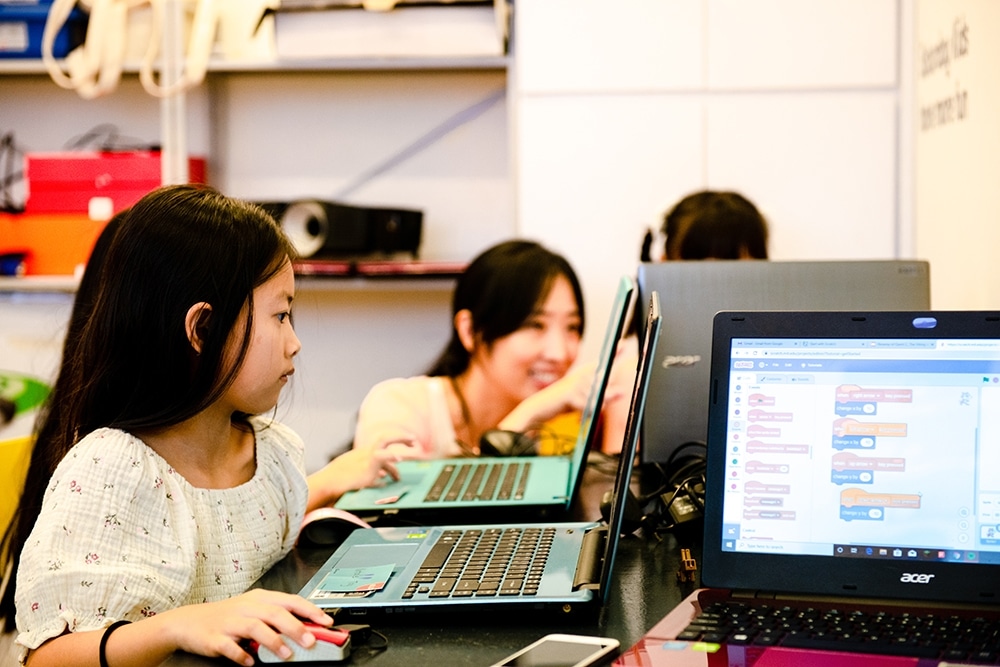 It's been a long time in the making – even before COVID-19, we'd been working on digitising some of our creative coding courses so as to be able to create access to digital literacy for kids across different communities.
Our objective isn't just to teach technical skills but to transform every child into a curious, self-motivated learner. We know that in order to achieve that objective, how kids learn matters as much – if not more – than what they learn. So after a lengthy redesign process and live trials, we're ready to roll this out to kids staying home to weather this circuit breaker!
Come behind the scenes with Rocket Launchers Swe and Chrys to find out why we're excited about the potential of this medium, and what kids can learn while adapting to the new normal this May.
Hi Rocket Launchers! Learning to code online might be new for most kids – what kind of changes should they expect from our offline coding camps?
Swe: 
"We're starting with a selection of coding camps for both beginners and seasoned kid coders ages 7-14! This includes foundational courses in Scratch and Python for kids with no programming background, as well as an intermediate, application-focused course for kids already familiar with Scratch, who are hungry to take their skills to the next level.
In redesigning our courses to go online, curation has been really important.
For example, in Back to Basics: From Zeroes to Python Heroes, we've reduced the content about electronics, in favour of a deeper dive into understanding programming concepts that teach kids how computers work." 
Chrys:
"In Start with Scratch: Your Adventure Begins Here, some physical activities might have to be replaced with digital alternatives.
But with the help of various tools we're recreating the same fun, supportive, and curious space where curiosity is encouraged, and it's fine to make mistakes!"
Could you give us a sneak peek into what the online coding camps look like?
Swe:

"To encourage kids to learn through play, and we draw on interactive web technologies to teach abstract concepts. An example is using an interactive web animation of light bulbs to get the kids to play with representing decimal numbers in binary numbers, like computers do.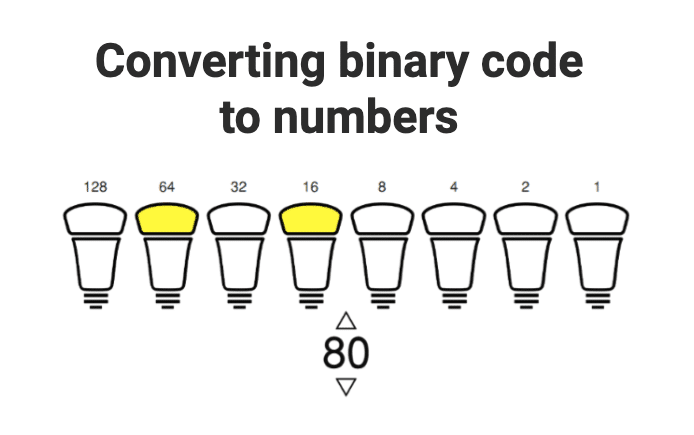 Most of class time consists the teacher demonstrating the practical aspects of programming, facilitating discussions, and helping kids try out different challenges – just like in our regular classrooms."
It can be hard keeping kids engaged while you're not in the same space! How will you overcome that?
Swe:

"Based on observations from our trials, we're leveraging digital instruments to integrate structured discussions and individualised support. It might be different from what they're used to, but at the end of the day, kids will learn to communicate better, and generally learn better."
Chrys:
"Many have the pre-conceived notion that online learning can't be interactive, but that's not an inherent limitation. Interactivity and communication can be designed into a lesson, whether it's online or offline. 
Tools aside, what makes a class interactive is the instructor and how they respond to their students and situations. They'll need two or three times the energy to conduct an online class, and more than ever we'll be emphasising the importance of the human touch.
Also, it's not necessarily easy or natural for kids to spend hours in front of a computer screen learning. So we've built regular screen breaks into our classes, with a special Saturday Kids twist! You'll have to join one of our camps to see what we mean, but here's a clue: it involves music and movement!"
What's exciting about this new medium of learning?
Chrys:
"As a teacher, I see this as an opportunity to redefine what education and learning mean, by centering the online learning experience around kids' innate curiosity, and using the online platform not just to impart content, but to cultivate kids' inventiveness and resourcefulness. 
Through this, we'd also like to challenge others to think about the future of education and what it might look like.


For example in our new 8-hour course Journeys in Scratch: Create Your World with Code, kids work build on what they've learned by applying their knowledge to intermediate projects in Scratch. The learning takes place largely through them connecting the dots between what they want to achieve and what they need to know to get there."
Swe:
"These are uncertain but exciting times – kids are getting a taste of what remote work is like, and that is likely the kind of work they will do in the future. Our team at Saturday Kids mostly operates remotely, and I'm excited to share a small slice of our work culture with the kids."
What advice do you have for kids who might not know what to expect from their first online coding class at Saturday Kids?
Swe:
"This isn't going to be a one-way lecture! Expect to communicate a lot, to learn to communicate better, and to participate actively in their own learning."  
Chrys:
"Come with an open mind and have fun with your classmates and instructor!"
. . .
This May school holiday, change the way you see the world with code because we're bringing some of our most popular coding camps for kids online and into your home! We've got 8 and 16 hour creative coding courses for kids ages 7-14 – learn more and sign up here on our site.