Coding for Preschoolers – a peek into Tiny Techies: Take Off with Beebot and Friends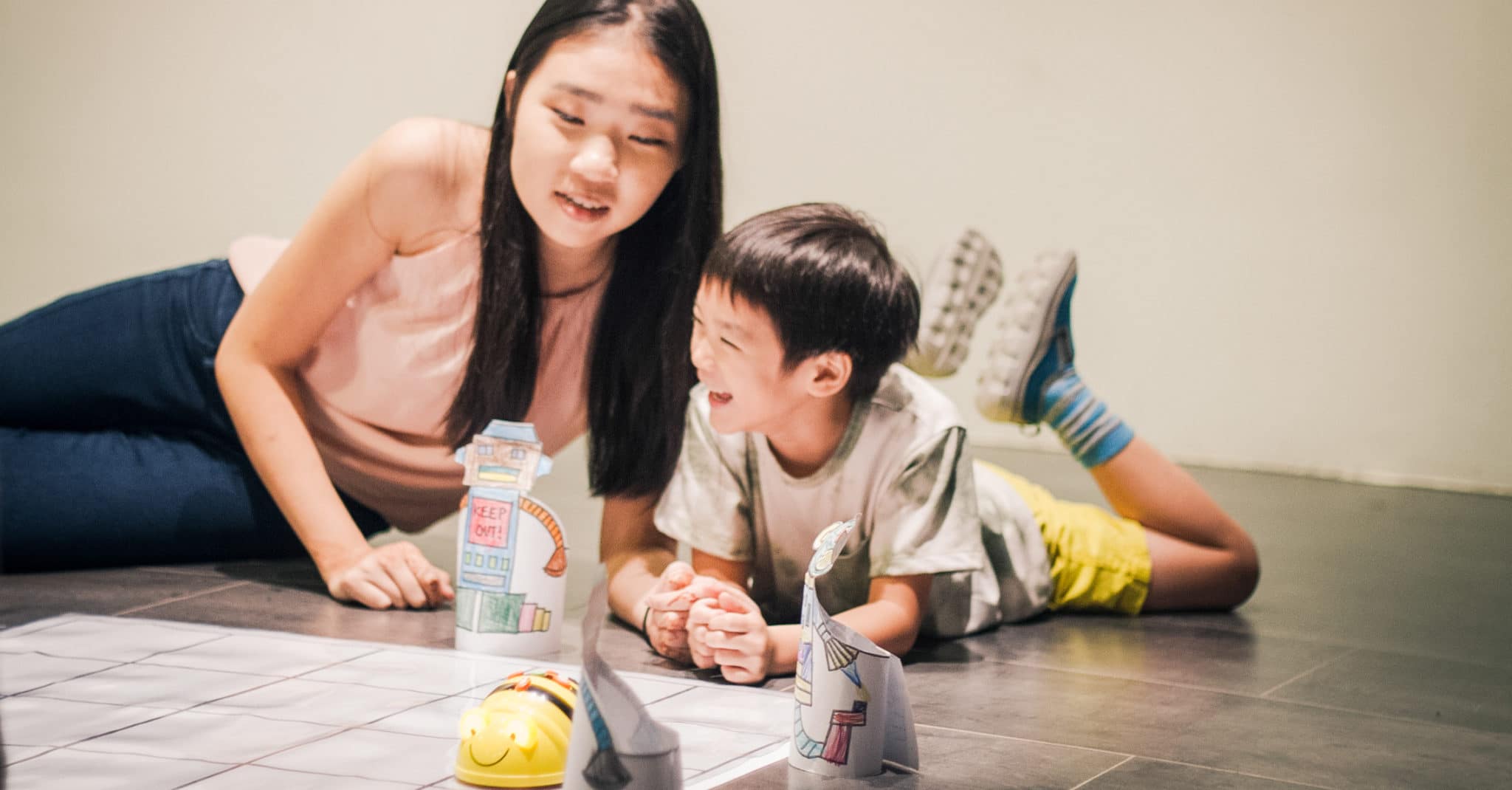 Fun fact: Did you know that you can learn lots about coding without using screens at all? There are many tangible ways to introduce the concept of coding and electronics to younger children with age-appropriate tools. At Saturday Kids, we've designed our Tiny Techies course for preschoolers 5-6 years old to combine hands-on and screen-free activities with on-screen programming using Scratch Junior.
Curious to see what 5-6 year olds can create with tech? Read on to find out more.
Say Hello to BeeBot
BeeBot is an award-winning little robot designed for use by young children – colourful and easy to operate, it teaches young kids programming concepts, directional skills, math and more, all while having fun. Kids learn to build on their critical thinking and literary abilities by programming BeeBot to dance and draw cool geometrical shapes, and to complete an obstacle course that kids'll get to design themselves.
Invent with littleBits
Have you heard of littleBits? These are fun electronic modules that invite kids to get creative while learning. Kids learn about circuits & invent their own gadgets and gizmos with littleBits. Just like Lego, littleBits are small, simple, intuitive blocks that snap together with tiny magnets. Within every kid lies an inner little inventor.
With the power to build from imagination, they will gain creative confidence and the curiosity required to build awesome inventions like this:
Create Stories and Games with Scratch Junior
In the 2nd half of the course, kids translate the tangible programming concepts they've learned from BeeBot and Little Bits, to an onscreen program – Scratch Junior, an introductory programming language that enables young children (ages 5-7) to create interactive stories and games. Kids learn how to code on an iPad by snapping together programming blocks to create interactive animations where characters come to life.
They can even create their very own original games that they can play together with friends.
…
We can't wait to get your preschooler curious about the wonders of creation with code – find out more about Tiny Techies and our other coding courses for preschoolers here. See your curious kid at our next camp!