"I am a Saturday Kid. Not a worker." – Momo on education, community and impact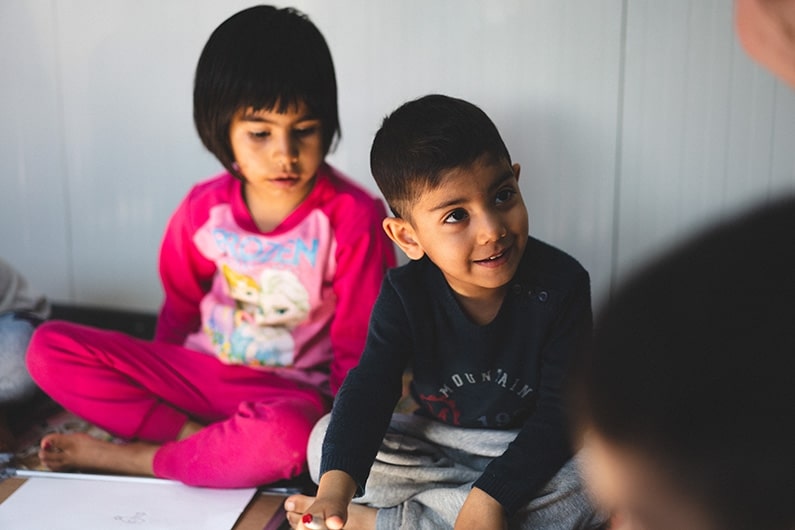 "What do you like about being a kid?" I asked in a class.
"I like being a kid because I don't need to go to work." several kids answered.
How do we feel about children already recognising work as a non-attractive activity?
I used to have the same thoughts as these children. I thought working was like being in a cage where birds cannot fly. Not only because of the lack of space, but also because they'd lost their wings.
So I went my way. I led a simple life in a community in Thailand for a while and explored my own world, until one day, I realised that my heart was drawn to a small group of orphaned children who were excluded from local schools. That was the first time I recognised inequality in education first hand.
The teenagers believed that they only had one choice for their lives – collecting trash and selling it to a recycling centre to make a living.
How will kids have dreams without role models showing them the possibilities for their futures?
When I stayed in a different village in the southern mountains of Thailand, I asked the children from this village to draw their dream houses. All of them drew solar panels and home-biogas digesters in their pictures. Their village doesn't have electricity, so the leaders of the village invented off-grid ecosystems for the inhabitants of the community.
These two experiences gave me clarity about the importance of nourishing the future generation.
I then saw from two perspectives: one without adults mentoring children; the other with a community educating children. It was quite obvious how different kids' visions for their future then were.
In my opinion, Saturday Kids creates communities that are similar to the one in the mountains, which gives innovative ideas and positive impact for future generations.
For almost one year now, I've been involved with launching Saturday Kids Japan. When I met the Saturday Kids Singapore team for the first time, my first impression was "relaxed but professional".
I used to think professionalism was about people who used posh words, sent messages without emojis, and wore formal clothes, but the Saturday Kids team proved to me that professionalism doesn't come from any of that. My impression was that Saturday Kids values, attitudes and beliefs are so vivid that people naturally try their very best to make things happen in the organisation. That organically brings professionalism into the culture.
After several months of "working" with SK team, there was a moment when something lit up the path to my dream. Until then, I believed that my values and the business world could never come together. The Saturday Kids spirit made me realise there is beauty in both worlds, and that they can co-exist to create a greater impact in the world. That's how I found my role in ameliorating inequality in education.
There is an organisation called Happy Caravan that serves children living in refugee camps in Greece – starting this October, I will be involved with Happy Caravan as an executive director.
The children who come to Happy Caravan are survivors who have faced many life challenges. When I imagine the children who made or will make their way to European schools, my heart aches and starts to feel nervous.
Are they ready for that challenge? What can Happy Caravan do to prepare children for these challenges? One of the responsibilities of Happy Caravan is to be a light amidst the challenges faced by the children, their families, and their community. Happy Caravan has a vision to start more schools all over the world, and to one day give access to education to children like those in the orphanage in Thailand as well.
Messages from the Saturday Kids manifesto stayed with me and gave me confidence when I struggled throughout this journey of launching SK Japan. Those values are essential to becoming compassionate leaders.
My life could be a bridge between the worlds. I believe that the spirit of Saturday Kids will stay with me wherever I go. I will keep having fun, being relaxed but always having professional performance. "Work" can no longer be boring because we make it fun.
One day, I would like to see children who learned at Saturday Kids and Happy Caravan become compassionate leaders who create a positive impact on society.
No children deserve to be left behind. We are the example for the next generation.
Let's build communities that are curious, inventive, and resourceful wherever we are.
---
Momo was part of the (very small) team that launched Saturday Kids Japan earlier this year. As lead instructor and project manager, she designed robotics and programming classes for non-native English speakers to learn soft skills, trained new instructors, and helped to bring our dream of enabling Japanese kids to stay curious and have fun learning a step closer to a reality. And earlier this year, she volunteered with Happy Caravan to teach classes based on the Saturday Kids curriculum to kids in refugee camps in Greece.
While her departure leaves a "Momo-shaped hole" in our organisation, we couldn't be prouder of the work she's done and the work she's about to do for kids in challenging circumstances. We're excited to support her on the next phase of her journey at Happy Caravan, and hope the Saturday Kids community will too!
…
Learn more about Happy Caravan, a Dutch-registered non-profit organisation founded by Dutch and Syrian volunteers, here. You can support Happy Caravan's work to provide kids with a safe environment, education, creativity and fun through a donation or volunteering your skills too! Connect with Momo via email at [email protected] to find out how you can help. ❤
More stories you may enjoy