On Gratitude and Giving Back – Reflections on 2019 from John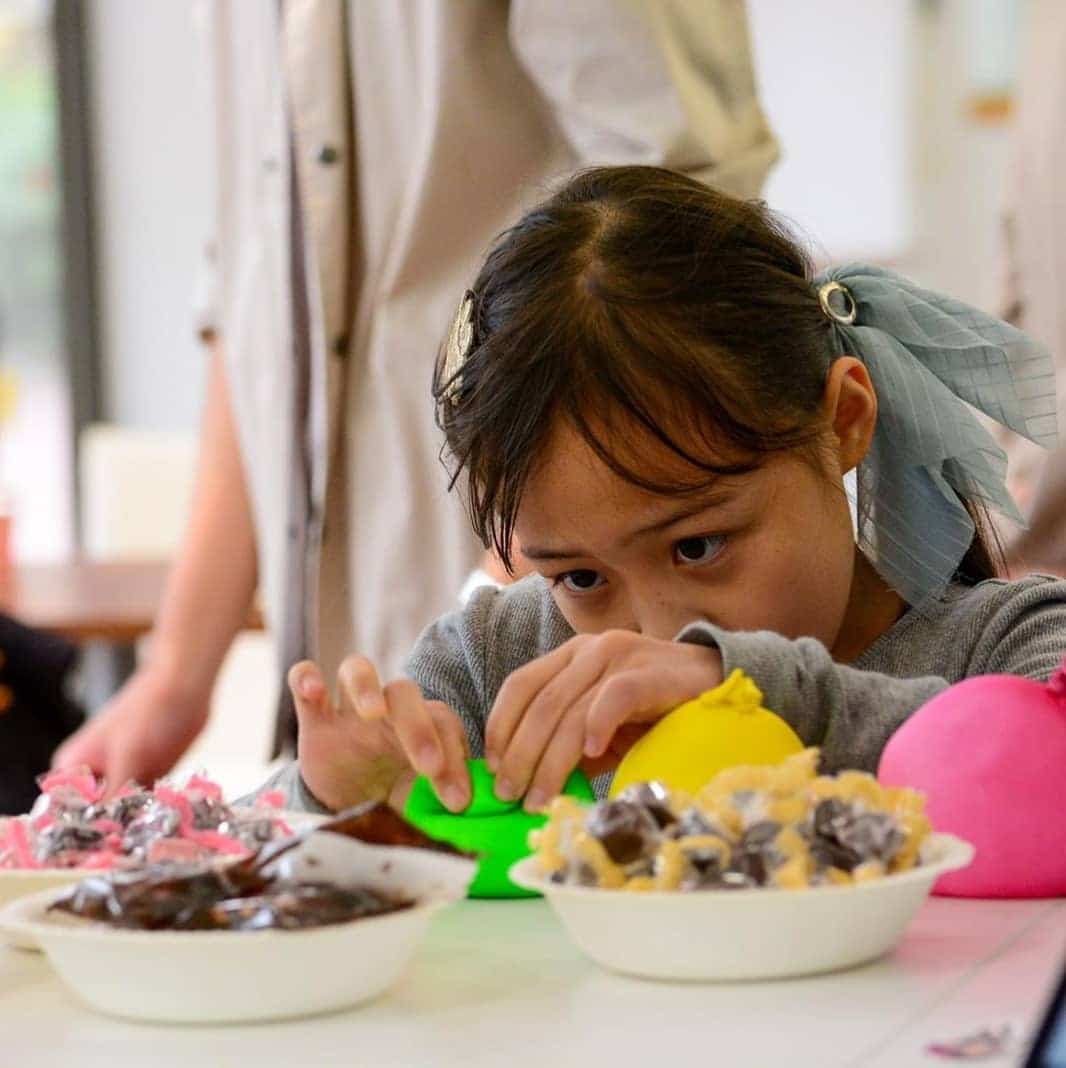 Gratitude and giving back. This is what I would like to talk about in this year end reflection post – gratitude for the opportunities we've been given; and giving back, because ultimately our raison d'etre as a business is to make a difference.
I'm incredibly grateful to be in the inaugural class of the Obama Foundation Asia-Pacific Leaders Program. More than meeting President and Mrs Obama, what was really special is getting to spend 5 days with 200 leaders from 33 nations and territiries who think beyond themselves. 200 individuals who have done so much for their community and are dedicating their careers to doing more.
Take Holly for example – she is the Global Programs Manager at UniKorea Foundation, an organization that aims to narrow the gap between the two Koreas and prepare for a possible reunification of the Korean peninsula. Or Vivienne from the International Detention Coalition, an organization that envisions a world that respects the rights and dignity of immigrants. The list goes on. The leadership workshops we went through over the 5 day convening, the friendships developed, the rallying around shared causes – it's all these things that will make us better leaders. Leaders who lead with empathy and humility.
Empathy is a big reason why we run Code In The Community (CITC), a multi-year programme supported by Google that brings digital literacy to disadvantaged children in Singapore. 2019 was meant to be the final year of CITC, but with the continued support of Google and other organisations, there will be more runs in 2020 and beyond. For that I am grateful.
2019 also saw Saturday Kids run free coding programmes for the first time in Cambodia. With the support of Development Innovations and USAID, we were able to run Coding Cats and enlist a team of instructors who volunteered to translate Scratch to Khmer to make the world's most popular block-based programming language accessible to young Cambodians. With the support of Smart Axiata, we offered Scratch to an even younger age group in Cambodia through Tiny Coding Cats. Neither of these programmes would have been possible without a super dedicated and resourceful local partner, so thank you Raintree Cambodia.
I'm also grateful to the Saturday Kids Japan team for the work they have put into developing Saturdayland, a programme to get kids to learn English through coding. When our country manager, Yoshi, launched Saturday Kids' Tokyo office in February 2019, we did not expect to end the year with a team of six full-timers in Tokyo, plus a crew of passionate part-timers and freelancers who bring different skills and experience to the Japan team. Neither did we expect Saturdayland to be on national television in Japan (with a cameo for my 2 older boys Camper and Cory), or for us to be working with one of the largest cram schools in Japan to reinvent the way functional English is taught.
Staying with Japan, I'm grateful to the parents who sent their kids to Saturday Kids Unplugged in Karuizawa. It's the first time we've run an outdoor camp, but parents trusted us enough to plan a family vacation around our camp in order for their kids to enjoy 3 days of outdoor fun. There are a couple of returning families for the second edition of Saturday Kids Unplugged in June 2020 (4 days instead of 3 because the kids wanted more). Special thanks to our partner Etonhouse Japan, without whom we wouldn't have been able to pull off an outdoor camp. 
In my last end of year note, I mentioned Saturday Kids' investment in Wunder, an online coding school in Kazakhstan. Earlier this year the Wunder team joined us full-time, so we now have a software engineering and curriculum team in Almaty. That's 3 offices (Singapore, Tokyo, Almaty) today versus one 12 months ago. It's not just about increasing our geographical footprint. It's about attracting like-minded individuals who believe in the power of education to create social impact.
Which brings me to giving back. At the Obama Foundation Asia-Pacific Leaders convening I met a Pacific island Leader whose country is literally disappearing because of rising sea levels. In her country every time a child is born, the family plants a tree for the child. The tree symbolises strength, protection, and serves as a reminder of where home is. Unfortunately her tree has disappeared because of climate change. Over the 5 days I heard many other stories like this, which reminded me how fortunate I am to be born in Singapore. Many of these Leaders have very little. Phonsy, a Filipino Leader in my community group barely made it to the convening because Northern Philippines was struck by a typhoon just days before and electricity was down. Many of his colleagues lost everything. Or Yana, a Leader from Papua New Guinea who had to walk miles to school when she was young. Over the years, she lost a few friends to the river she crossed every day on her way to school.
I would like Saturday Kids to be a force for good, specifically in education. At the Global Education Summit in Beijing in early December, UNESCO's Director of Education Jordan Naidoo said that we are not on track for Sustainable Development Goal 4 – Quality Education. 262 million children and youth do not attend school. 617 million or 58% of children are not able to read and do basic math. Half of pre-school age children are not enrolled in early childhood education. These are disheartening statistics. But there's hope. Hope lies in the will to make a difference.
Saturday Kids' mission is to inspire every child to be a curious, self-directed learner. It's an impossible mission, because we're not going to reach every child. But it's aspirational, and it encapsulates how we think quality education can be made accessible to children. Teaching and learning are two sides of the same coin. Quality education is not just about better teachers; it's also about the desire and ability to learn.
Having 600 million children who are not able to read and do basic math is clearly an issue of access. But access does not necessarily have to be in the form of access to teachers and teaching – it can also be access to learning material, tools and framework. Teaching content is giving a child a fish. Getting a child to learn how to learn is teaching him how to fish. It's idealistic, but I believe it's also practical. Sugata Mitra's Hole In The Wall programme has proven that with access to computers and the internet, children can teach themselves enough English to use email, chat and search engines.
Saturday Kids started in Singapore and with the opening of the office in Japan, we're very much a first world economy business. Our hearts, however, are with children who have little or no access to quality education. Even in countries like Singapore and Japan, there are disadvantaged children (in Japan urban-rural divide is especially pronounced). And of course there are millions of children in the developing world we can help. The challenge is finding the balance between doing good and running a sustainable business. We are not a non-profit, so there's no donor funding we can rely on. The goal is to become a triple bottom line business that's not only profitable, but also good for people and the planet.
With tenacity, heart, and a dose of luck, we'll get there.
[ssba]
More stories you may enjoy