Interning at a coding school for kids with zero coding background, and a role irrelevant to my major.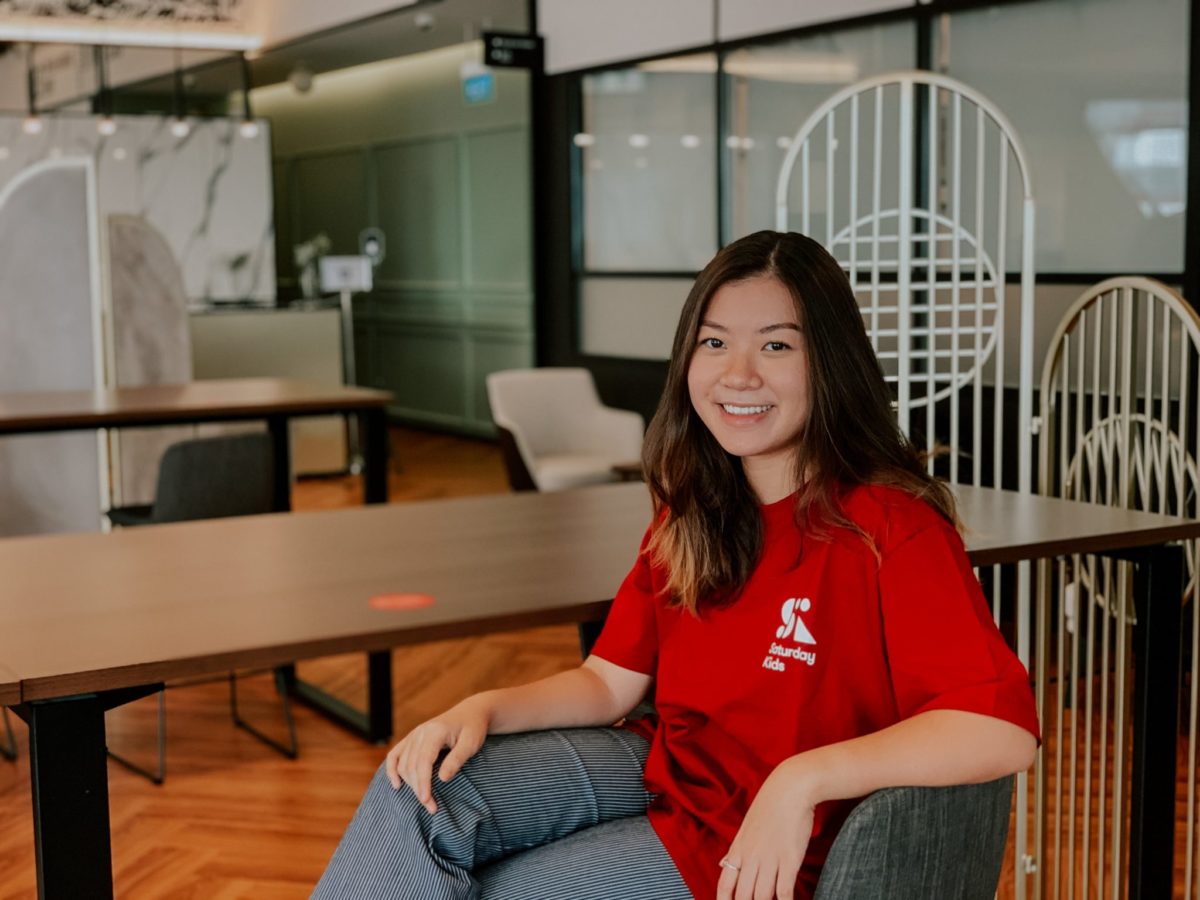 Where it began
I'll never forget. Even as I'm typing this, I'll always look back and thank my lucky stars that I did whatever I did that day, that not a single action was out of place which would ultimately lead me exactly where I needed to be.
It all started with an optional networking event organised by Singapore Management University (SMU)'s Social Impact Catalyst, a student club focusing on social entrepreneurship and innovation. I had signed up for the networking event weeks before, but I specifically remember being rather busy at that point of time, so I was highly tempted to forgo the event altogether. It was my close friend whom I had signed up with who persuaded me to go with her and I relented, so I (somewhat begrudgingly) met her at school and we made our way to the venue together.
I vividly remember being separated from my friend and sitting with a small, pre-assigned group of students. Various industry leaders rotated among groups to sit in with us, share a bit about what they did and answer the various, pressing questions we had.
Out of all the amazing sharings by the industry leaders about the incredible work they did, the one which stood out the most to me was by Saturday Kids, represented by Shreya. I was in the midst of looking for an internship at that time, and I remember being so captivated by Saturday Kids that immediately after the event concluded, I approached Shreya and expressed my interest in interning here.
She was more than happy to offer me her name card, so I followed up with her the next day via email and the rest was history!
Why Saturday Kids?
What hooked me on Saturday Kids was hearing about Code in the Community, Saturday Kids' free coding programme for kids from disadvantaged backgrounds. Their mission statement was simple, yet exceedingly powerful — "Inspiring kids to use tech to create a better future for themselves and for others."
"The cause resonated deeply with me – I loved the fact that they recognised the importance and benefits of digital literacy, and they wanted to bring this gift to children who otherwise would not have access to it. I loved how socio-economic differences would no longer be a factor in children having a chance to learn how to code, and that they could grow their soft skills like intellectual curiosity, creativity, perseverance and confidence, through realising that they had the power and ability to build and create amazing things."
Additionally, as someone running a candle business that supports the Deaf community, I have (very big but lofty) dreams of one day transforming my business into a social enterprise, and I thought that there was no better way of learning the ropes and the makings of a social enterprise than to join one.
And thus, my journey began!
Day Zero
There were several concerns piling up in my mind and daunting me, especially in the days leading up to my first day:
This was essentially a coding school for kids, and I had no coding background whatsoever.
The fact that as I'm currently studying Business Management with a major in Human Resources, it made sense for me to apply for the role as a HR intern, yet, as there was no official HR department, my desired role did not exist. Instead, I was offered the role of a Marketing and Special Projects (whatever that meant at that time) intern, and I readily accepted as I was just so excited to intern at this amazing coding company slash social enterprise.
My first proper internship! What should I wear and how should I dress in a way which shows I'm stylish, yet professional and capable? (Looking back, this is highly laughable as I can count on both hands the number of times I've visited the office over the span of four months.)
A day in my life
I would have loved to share that my daily activities revolved around visiting the various classrooms, helping to prepare and set up for the annual open house, physically interacting with children or running around completing miscellaneous tasks like previous interns had experienced.
Unfortunately, that was not the case for me. COVID-19 ruined any possibility of these things taking place, so I worked from home a good 90% of the time.
But I can't complain much. I cherished the extra hour of sleep on the time I would've spent travelling especially when times were busy. I enjoyed meeting colleagues in smaller groups when I did actually go to the office, and particularly liked being able to know them on a more personal level which a larger group setting would likely not have provided. Finally, even when the entire team was working remotely, I appreciated the conscious effort and activities planned which colleagues took to reach out to each other to stay connected and feel a little less isolated amidst the pandemic.
A typical day in the life of an intern during the pandemic comprised of me waking up at 9am to prepare for my weekly marketing meetings at 9.30am, having occasional check-ins with my mentor Yeehui, laying out my tasks for the day, and deciding how and when I would accomplish them.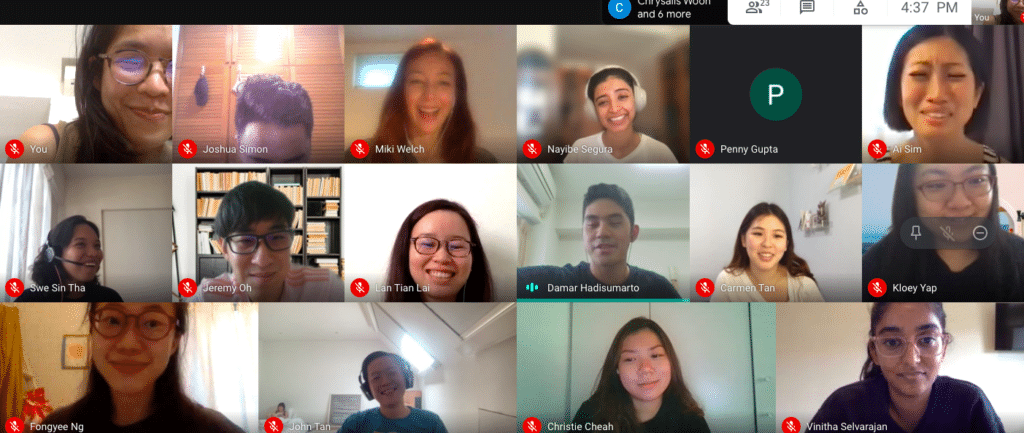 It sounds boring, I know, that my routine was basically to wake up, attend meetings, do my work, sleep and repeat. But what helped tremendously was the fact that I could find purpose , joy and great satisfaction in my work.
Because I had indicated very high interest for any HR-related task, I remember the type of work I received being very diverse or chapalang, as I like to put it. Even though my stated role was a Marketing and Special Projects intern, I feel like I managed to dabble in a bit of everything, which was a huge plus as I got to experience the best of not just both, but ALL worlds. I was able to try out different tasks which spread across the various fields such as marketing, operations, research, communications, customer service and HR.
"In the working world, there's hardly any opportunity to able to try out so many roles and see what suits one best, so I really appreciated being given the chance to help out in whichever department I was interested in so I could discover for myself what I liked and disliked about each field, and see what suited my character best."
At Saturday Kids, you're never confined or restricted to just one role or job, so you can prepare to try tons of new things and grow your skillsets."
Barely two weeks into my internship, I remember finding myself helping Ryan who managed Customer Service to call up a list of parents and inform them about our decision to shift the upcoming June holiday camps online following the government's sudden change in COVID-19 restrictions for enrichment classes. I remember being so terrified to dial each number – what if they got angry and yelled at me??? Fortunately, my worries were unfounded as the parents whom I spoke to were understanding and cooperative. An added plus was that having parents ask me other questions related to curriculum and such, I was forced to find the answers which simultaneously allowed me to learn a lot more about Saturday Kids. Forget employee handbooks, handling customer service is the most effective crash course on any company!
Some highlights:
Looking back, there are so, so, so many fond memories which I amassed over the course of my internship. I could ramble on for another paragraph about how much I love Saturday Kids' company culture which is nurturing, collaborative, rewarding and fun, and indeed perfect for anyone looking to acquire many new hard and soft skills, and sharpen their existing skills. Unfortunately, I'm running out of words here, so you can enjoy reading about my favourite moments in bullet points.
Meeting Yeehui, my lovely mentor for the first time and getting to know her better over lunch where she treated me to a bagel at Two Men Bagel house!
Having a mini photoshoot in office with Amelia as I helped to model for the company's new shirts.

That was my first time meeting Amelia in person, and I got to make such a cool, new friend that day.

Collaborating with Imagilabs, where I worked with international partners from Sweden, Japan and the US to produce some amazing and inspiring Tiktok videos! (Links to come – finally, my hours spent scrolling through Tiktok at night put to good use.)
Leading my first Happy Hour where I planned Skribbl.io as our team-bonding activity and I received really positive feedback from my colleagues that they had a lot of fun!
Having calls with my fellow intern Carmen that lasted over three hours because we were tasked to find out everything there is to know about Zoom functions, which later proved to be extremely valuable information for our special project. Don't get me wrong, the calls were tedious and anything but fun, but Carmen and I bonded over the pain and I'm forever thankful for that.
Heading down to the office with four others – Amelia, Carmen, Josh and Yeehui – on a Saturday to carry out our special project Ayo!, a virtual edu-tech festival which spanned eight hours. The five of us in office became true Saturday Kids that day, and I fondly remember us having heart-felt conversations as we worked to piece together a jigsaw puzzle during our lunch break.
The one week that the team got to rest following Ayo! because they felt that we all deserved it. Bliss. Honestly, it really reflects how highly the company values its employees and the work everyone puts in, and that they recognise and appreciate everyone's efforts, even the "lowly" interns. :")
The online farewell party for three teammates where we put together a video montage of their photo highlights and co-workers sending them their well wishes.

We also had snacks and drinks delivered to our doorsteps (thank you John!)  so that everyone could celebrate their contributions to the company, and then move on to accomplishing even greater things.

Finally, the sharing sessions during every Friday's Happy Hour where we got to learn something interesting, be it a story or a skill from a random co-worker each week. I wasn't there when Ryan conducted a dance class for everyone virtually, but I'm glad that I was there to hear about Shreya's passion for Indian dance, and Clarice's resin art business, just to name a few.
Valuable takeaways
The importance of networking. I understood this for myself even before I began my internship, and I really can't fathom how different my life would have been had I not attended the networking event and mustered the courage to shamelessly approach Shreya about internship opportunities. Networking can do wonders for your career and personal relationships, and it is WORTH every ounce of fear it takes to pull yourself together to make the first move to approach someone and strike up a conversation with them.
Ask and you shall receive. Be it clarifications for the work you're going to do, feedback on your tasks or performance, or even for help, ask and you shall receive. It's a simple enough course of action, yet many don't actually practice it, and I was guilty of it too. Initially when I was first given some projects to work on, I asked few to no questions about I was supposed to do. I did the tasks according to my own interpretation thinking I could get away with my creativity, but my lack of experience shone through as I ended up having to redo my tasks because they simply didn't follow certain guidelines or frameworks. Asking questions can be intimidating because you're afraid of seeming incompetent or hinting that you weren't paying attention, but it will do wonders because it saves so much time on doing tasks the right way when there's no miscommunication.
Tough times don't last, tough people with an amazing support system do. There's no point in sugarcoating the fact that there will often be times at Saturday Kids when work is more than hectic and tasks are piling sky-high. When I look back on those times, I don't exactly remember each painstaking moment of suffering over a given assignment, drawling over what my next step would be. Instead, I remember texting my intern friends and asking them for advice or help, and even having random calls with them throughout the day just to do our work together and keep each others' morales boosted.

Sure, I could have finished my work on my own, but the restlessness and fatigue that we sometimes all shared served to foster camaraderie among us, and I am so thankful that I had friends to lean on for support every step of the way (special shoutout to my intern friends, you guys know who you are!).

If you're looking for an internship here, be ready to grow. Like it or not, Saturday Kids is going to stretch you, and then stretch you even more, so take the time to breathe and appreciate the process. You're going to learn so many new skills, see your work come to fruition, and also be part of such an amazing social cause. Trust me, you're going come out of this internship feeling super accomplished and proud of how much you've grown. I know I have.
Somewhat new beginnings
All good things have to come to an end …. right? Except not quite.
Even though I didn't manage to pick up coding during my time interning here, I have decided to come back as a volunteer for Code in the Community. I'm excited to pick up Scratch and Python, but even more so to pass on my newfound skills and knowledge to children who otherwise would not have had a chance at obtaining digital literacy. I can't wait to meet children with so much ability, creativity and potential waiting to be shown to the world. There's so many amazing possibilities in-store for them, and I can't wait to return in October to directly be a part of this movement!
Finally, John mentioned during one particular Happy Hour that Saturday Kids is like family — no one ever really leaves even though they may graduate from it.
And for that, I'm ever thankful that I got to be a part of the alumni club.
More stories you may enjoy