The More We Learn Together – What Rocket Launcher Fongyee Learned about Learning at the School of Machines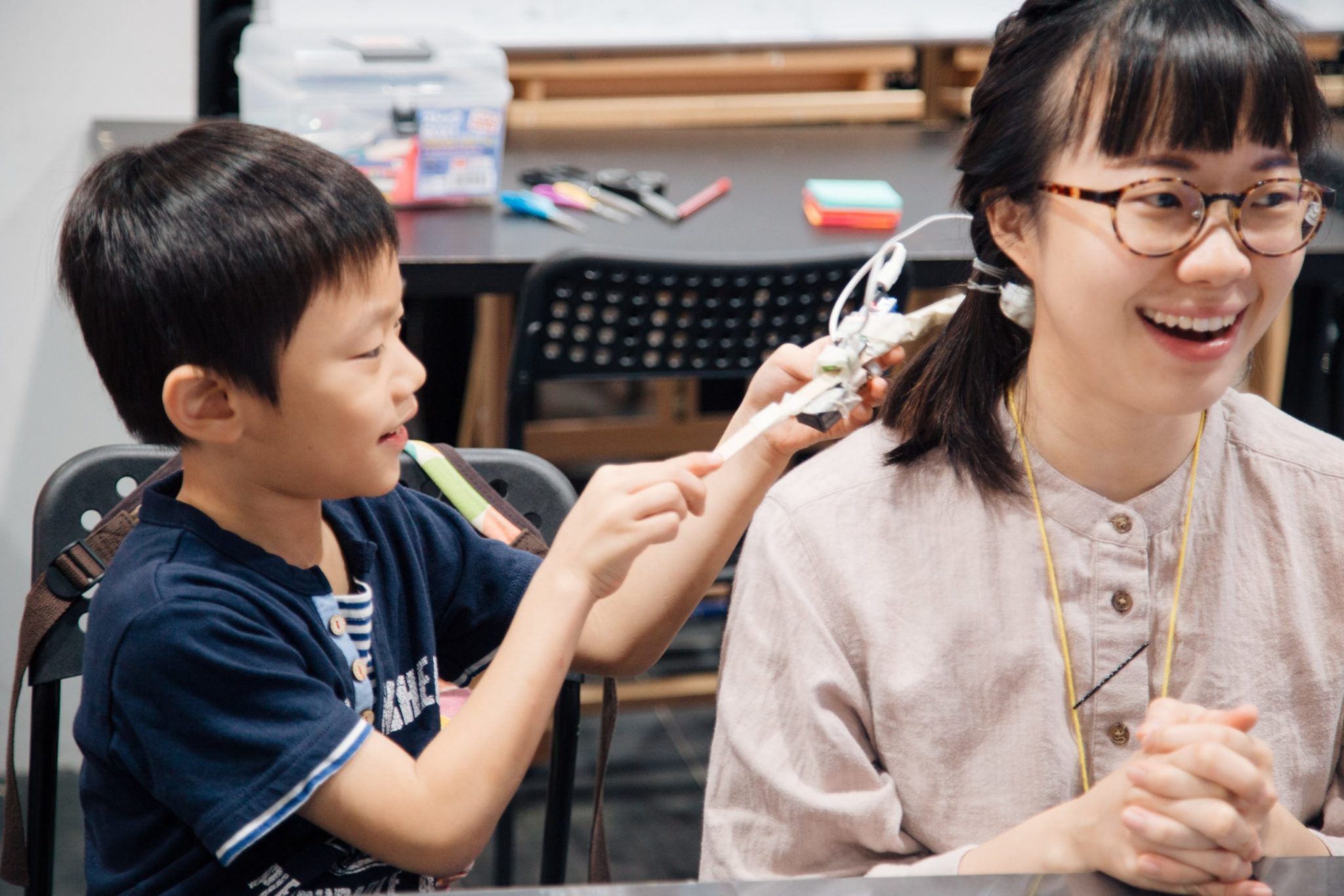 Over the summer, Saturday Kids Rocket Launcher Fong Yee took on a stint in Berlin as a teaching assistant at School of Machines, an independent school offering courses at the intersection of art, science, technology, design and human connection, which she describes as a creative playground for learning, growth and failure. Taking a step back to look at her roles educating kids and adults in two very different cultures, here she shares what she learned about educational environments, and about learning itself.

My first encounter with School of Machines was when I took a 4-week course on AI and Machine Learning for artists in Summer 2018. It was an intense roller-coaster ride, complete with thrills, fears and a very steep learning curve.
 Of course, I wanted to get on it again when the ride ended and had the pleasure of doing so this July and August. Although I returned in a different capacity (as a teaching assistant instead of a student), the learning didn't stop just because I was wearing a different hat. I assisted in 2 short courses, Physical Computing for Beginners led by Alice Stewart and Creative Coding for Beginners led by Saskia Freeke. Both courses started at the introductory level, and participants were not required to have prior experience or knowledge in the respective fields.

At School of Machines, classes are open to all and anyone with the interest and desire to learn. The students ranged from a rapper who writes his own music to a neuroscience student to a philosophy graduate and even a mathematician who just got his PhD – we were a volatile, unstoppable group! Every student in the class is also a specialist in their own way!
During the 2 months, I was learning and trying alongside the students in the class, providing support and also being the occasional 'Hype Girl' when it was an unfortunate day of errors and debugging. Or defusing the new frustrations that come with learning to solder on one of the hottest days in Europe.
So what does any of this have to do with the work (and play) I do at Saturday Kids in Japan? Everything.
From the outside, it looks different from my classes here in Tokyo. In Berlin, there were definitely no over-excited 4-year-olds clambering over Beebots or starting lessons with a game of Simon Says. But from my vantage point a teaching assistant, I got to listen and observe how other students learn – as it turns out, the struggles and joys of learning are the same in both kids and adults. Just like how we get upset when we hit a brick wall with our code, it is just as acceptable for a 4-year-old to get impatient while getting used to making a drag and drop gesture on the iPad.
The topics and students I interact with in Berlin and Tokyo are literally worlds apart. But at the core of it, it is about learning, failing and human connection. All of it through the wonders and challenges of tech.

The parallels are unmistakable. Just like how the students in Berlin are experts in their own fields outside of tech, so are the kids here in Tokyo. Some of them are experts at making the best animal sounds, or the best at creating their own characters on Scratch Jr. It was a good reminder that every individual, kid or big kid alike, have something new to bring to the table. In a class, everyone is a student, and we can learn as much from the kids as they do from us.
An observable difference in the learning that takes place between kids and adults is the fear of starting over – something painfully relatable to myself as an artist and educator.
Sometimes it is difficult to take things apart and try again, especially when you have been working on it for so long.
I have seen my 6-year-old student work on a beautiful elaborate Strawbees creature for half a lesson, look at it for a minute, then ask if he could take it apart to start over because he wasn't happy with it.
Before I could respond, he was already taking it apart, ready to start again but this time, equipped with what he had learned one iteration ago. What a lesson it was in letting go and persisting! It could not be more clear what kind of environment enabled that sort of courage. One where students do not have the pressures of performing because they will be graded or assessed. In such an environment, the only thing they need to be successful in is Learning. 
. . .
Fong Yee is Lead Rocket Launcher, Chief Artistic Officer and sometimes Tamagoyaki Head Chef at Saturday Kids Japan. She's also a multidisciplinary artist who previously served as artist-in-residence at Superhero Me!, a ground-up inclusive arts movement that empowers children from diverse backgrounds through the arts, social mixing and purposeful programming. Check out her previous post about using art and tech as a medium for making society more inclusive.