Moms of Saturday Kids: Gina on Raising a Kind Kid Comfortable in their Own Skin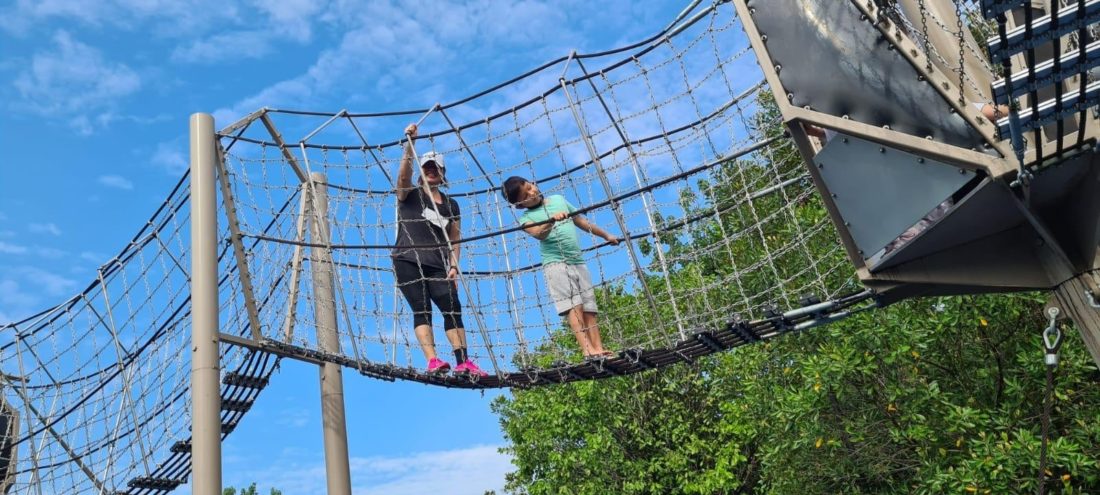 Every time Mother's Day rolls around, we crack our heads trying to brainstorm how we might do justice to the under-appreciated and under-compensated work that mothers do. We might not be able to right wrongs or solve systemic injustices through a blogpost, but you can bet we'll aways use our soapbox to bring attention to what matters in our own little ways. 
As a school, our goal is to inspire kids to create a better future with tech – and we can't overlook the role of the women who do so much of the work to raise the curious kids we love spending time and launching rockets with. And because every day should be Mother's Day, we're choosing today to kick off a series of snapshots of the mothers we're privileged to have as part of the Saturday Kids community.
Starting with Gina, mother of Shane who's currently part of our pilot batch of students for Coding the Impossible (a year-long programme for kids ages 7-10 to build foundations in Scratch as they dream and code up impactful, fun-packed digital experiences through games)!

Hi Gina! Tell us more about yourself.
"I have been a full-time-stay-home-working-mum since the circuit breaker. I've come to appreciate the work-from-home arrangement as I have the flexibility to fit in my workout (I alternate between running, gym and hiking which are all things that I enjoy) in the morning after Shane goes to school, and before I start my day as a Program Manager in an Electronics Distribution company.
Then I get to prepare meals and make sure we all eat a healthy and balanced diet! I'm kind of living the dream at the moment."
What do most people not know about being a mother?
"That our brains work way harder than our bodies! We're always thinking several steps ahead, and making all kinds of plans and decisions in our heads before anything ever happens (at least I do)!"
What do you love about being a parent?
"One of my favourite moments was when my child, Shane, thanked me for doing something that meant a lot to him. This doesn't happen often – but when it does, you know you've done something right as a parent.
My aspiration as a parent is to raise a decent and kind human being who is comfortable in his or her own skin, and has the courage to face whatever life throws at them. It is something that I aim to achieve myself!"
What are you passionate about?
"Kindness and gratitude – if everyone in this world could be kind to each other and thankful for whatever little they have, I believe the world would be a much better place.
Something I've also been thinking about recently is foster parenting… I hope to be able to actually do something about it one day."
Why Saturday Kids?
"Shane loves going to his class at Saturday Kids – he ranks it #1 among all the different things that he does. When I see him trying to make changes to his projects on Scratch at home, the confidence that he has in manoeuvring his code is mind-blowing.
But beyond learning to code, what I want him to take away is the confidence that he can achieve whatever he puts his mind to with focus, determination and effort."
[ssba]
More stories you may enjoy