Behind the Scenes of Coding the Impossible: Games for Good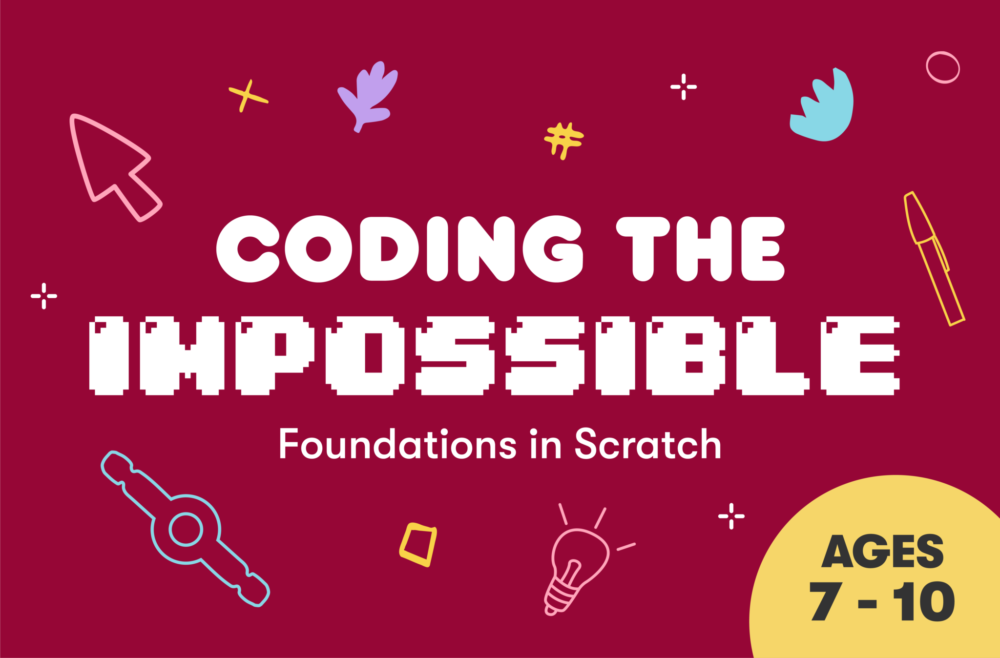 "The best part about teaching kids Coding the Impossible is being able to let our kids experience what it means to come up with an idea – no matter how crazy – and bring it to life on a screen."
At Saturday Kids, our mission is to inspire kids to create a better future with technology. So what really gets us excited is creating new learning experiences that expand kids' potential, challenge our ideas of what is possible, and build towards ambitiously meaningful outcomes. It's that energy that drove the creation of Saturday Kids Greenhouse – our structured coding programmes for kids.
How might we design a fun, beginner-friendly learning experience with solid technical outcomes that gets kids excited about applying their skills and interests in a way that creates ripples beyond themselves?
When we started the ideation process for Coding the Impossible, our priority was to meet kids where they're at. And while there's not much we know with total certainty – we know that kids (big and little) love games, and that play is the best way to learn.

And that's how CTI was born. Inspired by the games that have defined play and childhood over the years, the programme starts with kids learning to recreate and subsequently reinvent classic games, before going on to code their own social impact games aligned with the UN Sustainable Development Goals.
Go behind the scenes of the programme as we hear from Rocket Launcher and Product Designer Vinitha, who shares her experience of designing and piloting Coding the Impossible.
Designing with a beginner's mindset
"I graduated from university with a degree in Linguistics, and didn't have much experience in tech education or coding. But I was very passionate about working with kids, and drawn to Saturday Kids' take on education and learning – and I wanted to be a part of it. 
Learning to code was fascinating. Like our 7-10 year old kids, I started with Scratch. Learning to code was like learning a new language. 
I think that having first hand experience of what it might be like for my kids to learn coding for the the very first time is valuable, and actually allows me to design better curriculum."
The power of learning through games
"While teaching the programme, I found that my students were video game enthusiasts. Being able to recreate games that they already know and love was pretty thrilling for them.
Designing a curriculum that allows them to have the space to be creative while learning something meaningful and fun is what I strive to achieve in the process of designing this curriculum.
"I'm inspired by my kids' curiosity and their desire to learn."
The best part about teaching kids Coding the Impossible is being able to let our kids experience what it means to come up with an idea – no matter how crazy – and bring it to life on a screen." 
Using code to create ripples
"In the final module of Coding the Impossible, kids take game creation a step further to explore how games can be used for a greater good. We introduce them to the UN SDGs and to the idea of social impact games as a framework we refer to in each lesson, building towards a capstone project of coding a game for good.
"Ultimately, we want to show kids that a game can be so much more than a game – it can be a tool to create awareness about an issue that matters, and a medium for education."
And just like anything they learn in school or outside the classroom, they can apply their skills and knowledge to make an impact that goes beyond themselves."
Coding the Impossible: Foundations in Block-based Code is a year-long foundational coding programme inspiring kids ages 7-10 to design and develop impactful, fun-packed digital experiences through games. New intakes take place every term through Saturday Kids Greenhouse. Come find out what it means to play for the future at Saturday Kids, with code as our medium.
More stories you may enjoy