Saturday Kids goes to Cambodia! 5 things that inspired us from our fieldtrip to the +855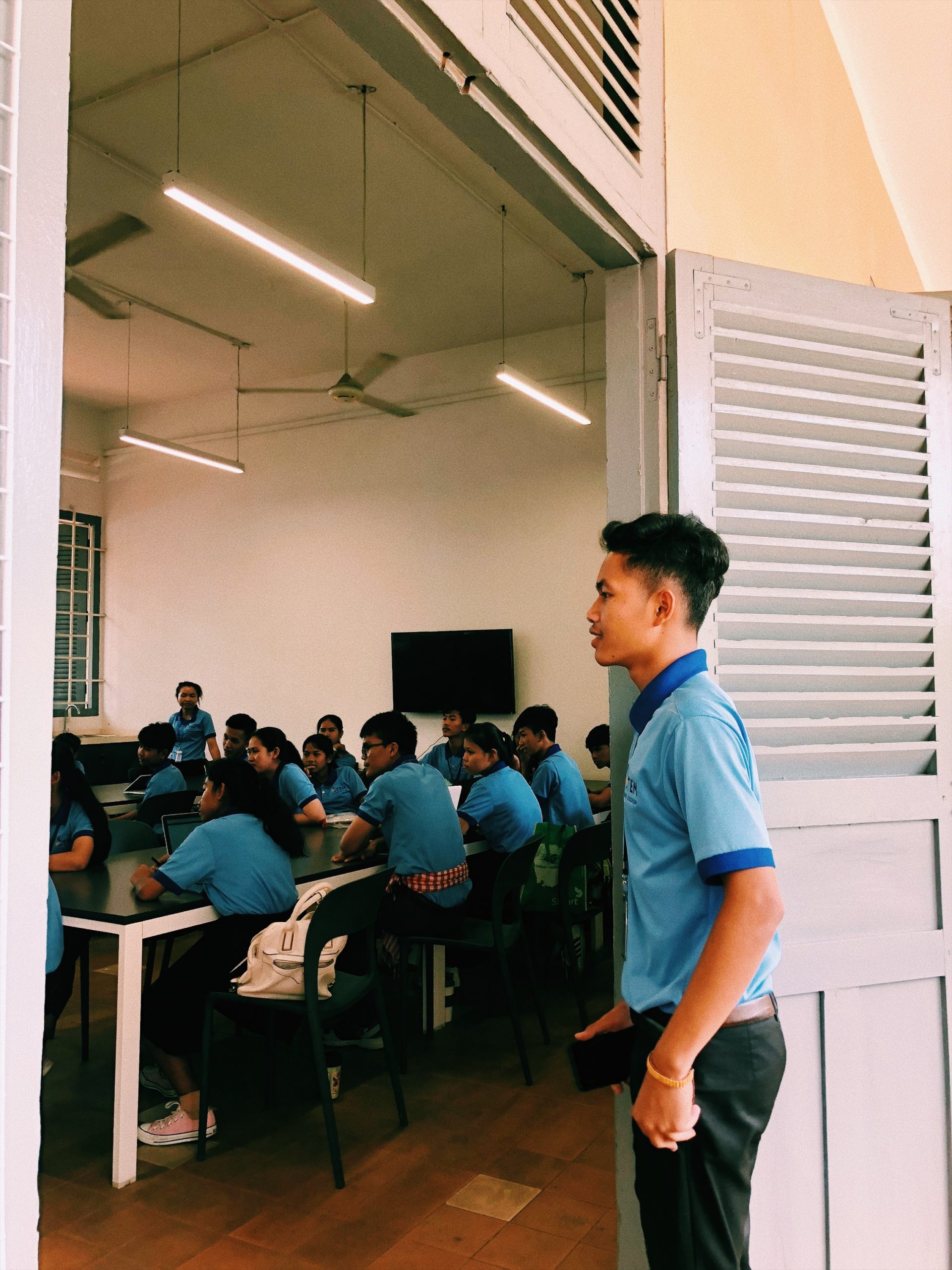 We're big believers in the power of the ripples kids can create when they're curious, inventive and resourceful – this is what fuels the work that we do in digital literacy, whether it's in our weekly term classes, holiday camps, or social impact programmes like Code in the Community. It's this conviction that led our team to Cambodia, where, with the help of our partners in crime Raintree Cambodia, we recently launched Coding Cats – a pilot project offering free coding classes to 100 Cambodian teens via a 16 hour syllabus.
As any good product or programme designer would know, you can't build anything meaningful for a user you can't empathise with. So before kicking things off, we embarked on a fieldtrip to Phnom Penh to listen to the stories of some of the teenagers we'd be working with, understand what digital literacy means in the context of a fast developing country, and explore how we might build useful educational tools to help Cambodian youth to navigate their future.

Along the way, these are 5 things we saw and learned that inspired us:
1. E2STEM Education – a public school leading transformation through self-directed learning
Sometimes you can sense there's something special in the air just by stepping into a place – to us, the E2STEM campus was one of those very special places!
Peeking into a class at E2STEM Education!

A free public school with a vision to train young Cambodians to transform their country – their curriculum is rooted in an inquiry-based learning approach that looks like nothing we've seen in a local public school: scheduled time is set aside daily for self-directed learning, reflections, and extra curricular activities ranging from a guitar club to a coding club. There is a sense of shared ownership over both learning and the big and little responsibilities that come with being part of a community, perhaps best exemplified from the rule that everyone from students to the school principal has to take turns to clean the school toilets.
While the school itself is a small and simple setup nestled within the compound of a larger public high school, there's a quiet but contagious energy on campus that we wished we could bottle.

2. Code can unlock potential for solving real world problems.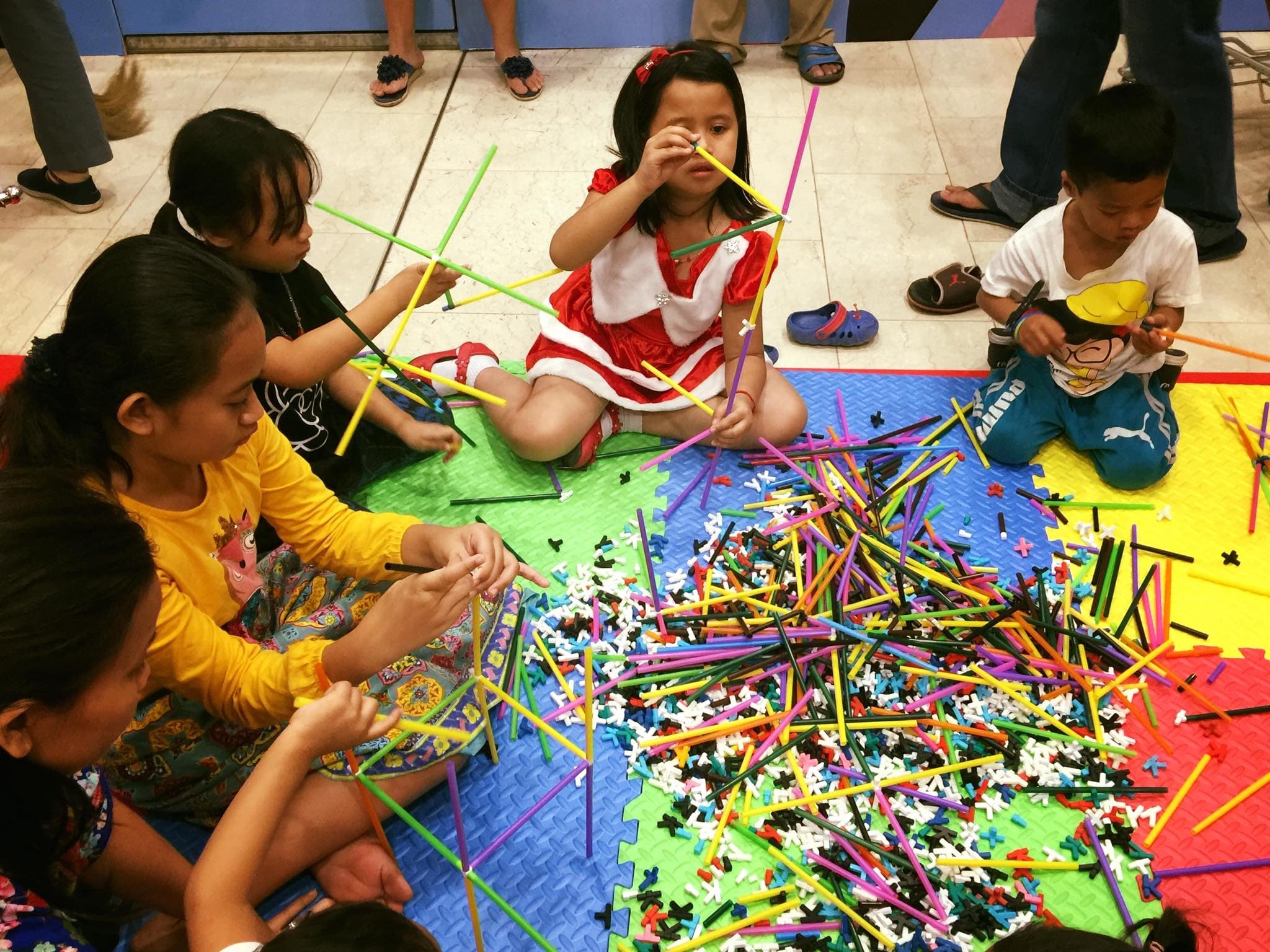 Kids playing with DoyDoy. Credit: DoyDoy on Facebook.

While in Cambodia, we were inspired to experience ground up projects that really embodied how code could fuel ripples that improve people's lives significantly. Some of our favourites were Tepmancha, an open source flood early-warning flood system for residents in vulnerable areas, and DoyDoy, a low cost STEM learning and innovation tool for kids created by Em ChanrithyKol, a Cambodian entrepreneur and educator, who also happens to be one of our youngest Coding Cats instructors (at the age of 22)!

Get inspired by reading more about Tepmancha, DoyDoy and other projects at the intersection of tech, innovation and social impact here!
3. Entrepreneurship is a powerful tool for transforming lives.
As a social enterprise, we love learning about how business can be used as a tool for social good, and the city of Phnom Penh offers so many examples of thriving enterprises that do just that. On our radar: Friends International with its training restaurant, nail bar, gift shop and other businesses, creates vocational training opportunities for marginalised youth; tonlé trains female artisans while setting a precedent for zero-waste fashion production; and eateries like Bloom Cakes offer alternatives to the sex trade for women seeking them.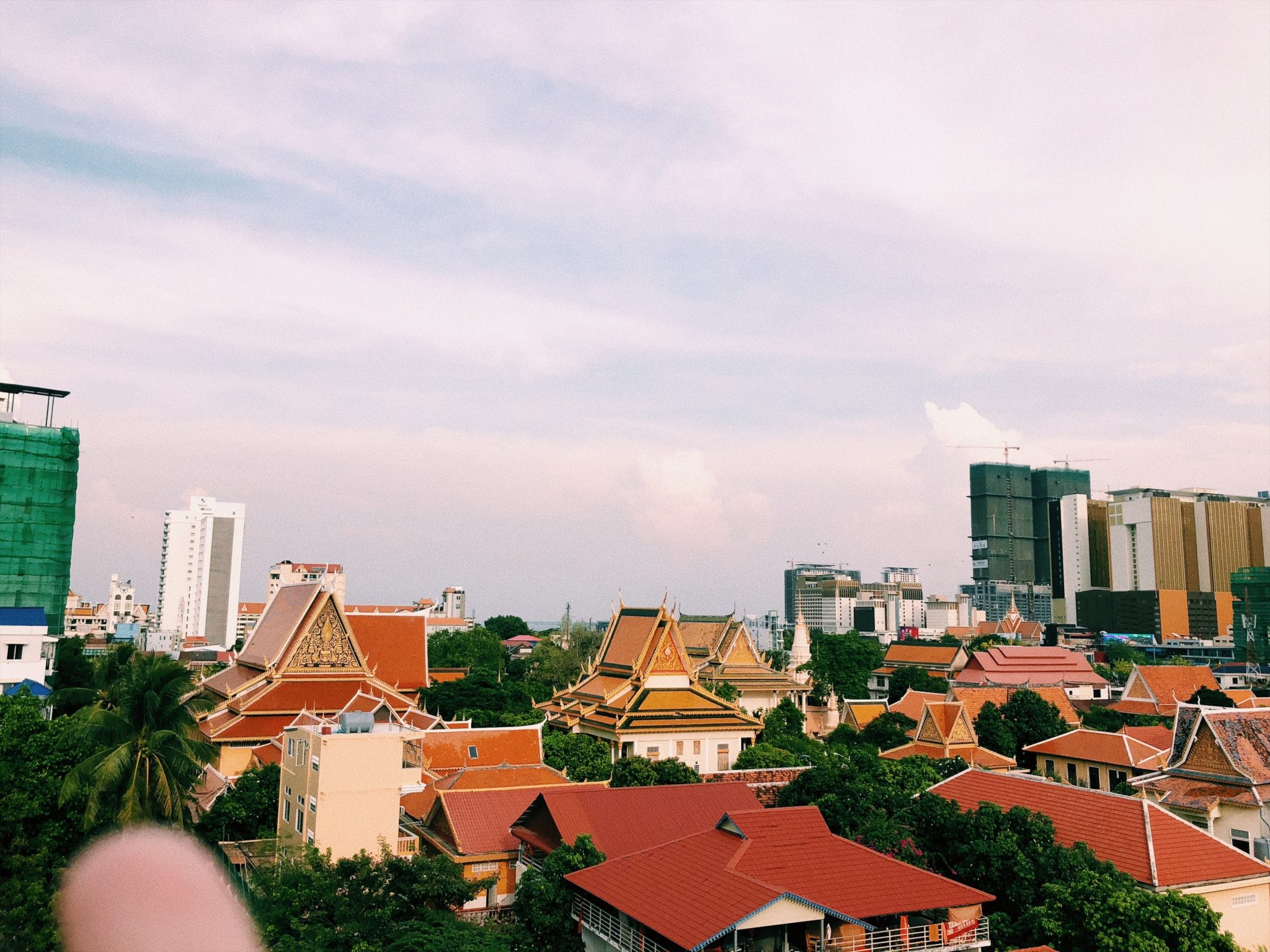 The view of part of Phnom Penh city (and the photographer's finger): skyscrapers, temples, homes.

Too often, Cambodia is mentioned by outsiders in the same breath as words like 'poverty' and 'genocide', but this over-simplistic characterisation sweeps over the potential and possibility bubbling in the country that we think these (and so many other) social businesses exemplify!
4. Coding & self-directed learning as a medium to bridge the gap.
Coding is a skill that's in professional demand – while we don't like to over-emphasise this, we won't glaze over it either.
While no shortage of coding schools have popped up in Singapore to meet this demand of parents seeking to insure their kids' future career prospects, we see potential in leveraging the ability to code to bridge the inequality gap.
The Coding Cats team in Cambodia!
Perhaps because coding lends itself better to self-learning than most other skills, with the abundance of free resources available online for those motivated enough to teach themselves, organisations hiring computer programmers are relatively less concerned about where you studied than what you can do. And because of that, youth from less-privileged backgrounds are more likely to have a fair chance at proving themselves professionally, as compared to other fields which emphasise formal academic qualifications.
This is true too in Cambodia, and drives what we do at Coding Cats. While we're not attempting to make an engineer out of every child we work with, we do hope that every student who discovers a passion and talent for coding is able to use it to prove themselves beyond their circumstances, regardless of their background.
5. Learning together = learning better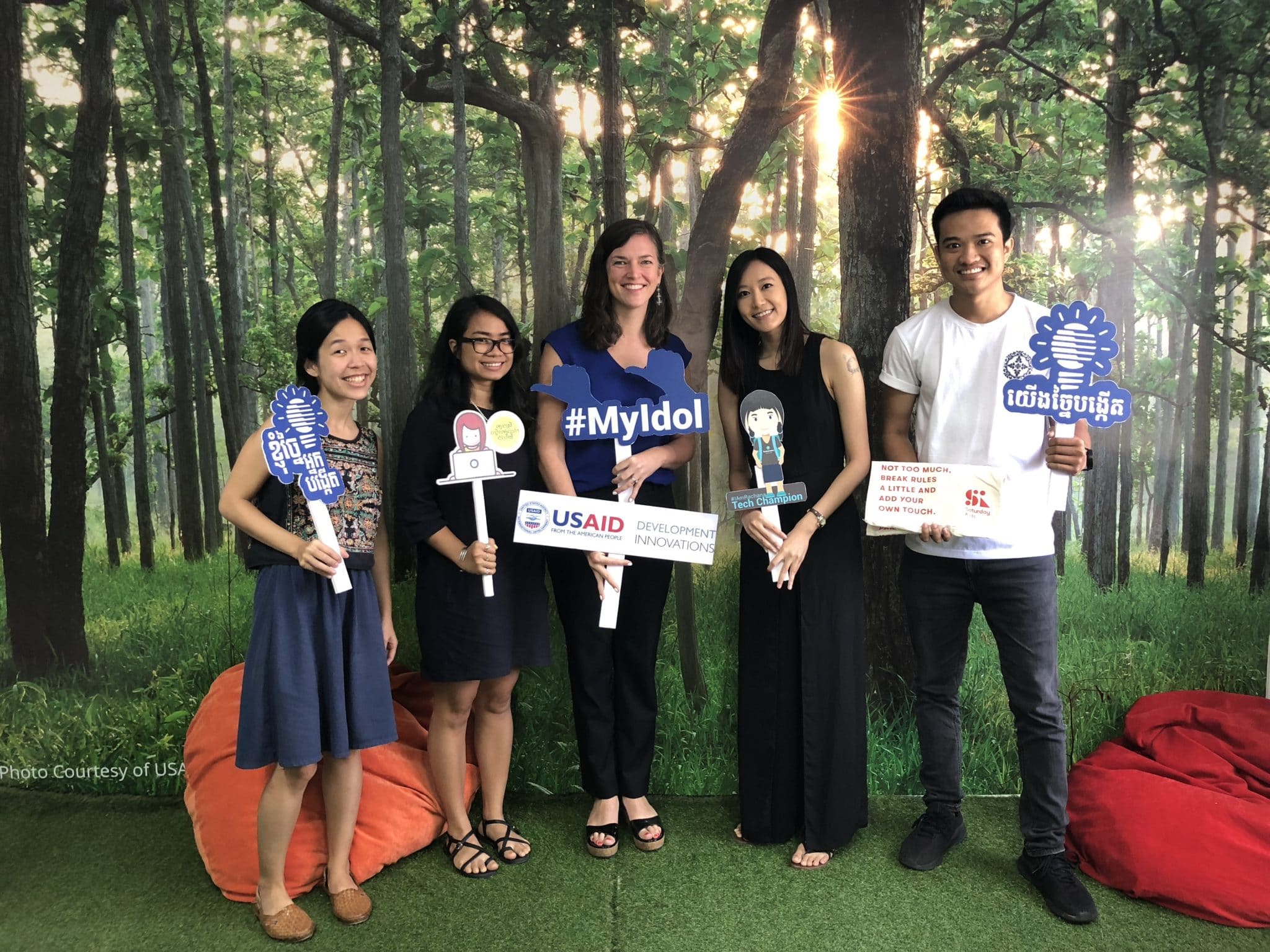 The Raintree and Saturday Kids crew at the Development Innovations HQ.
Working with funders can be stressful, but our grantor Development Innovations' approach of learning alongside implementation partners and extracting constructive insights from teachable moments – whether victories or unexpected hiccups – was a breath of fresh air!
We're reminded of our own approach in the classroom at Saturday Kids where we encourage kids to embrace failure, instructors to be open about their mistakes, and try our best to cultivate a culture of learning together as a collective rather than competition. Among all the cool inventions we got to see, this resonated with us as an insight about what a healthy and progressive partnership might look like.
. . .
Again, we're thankful to our partners Raintree Cambodia & Development Innovations for their hospitality in Phnom Penh, and for helping to make Coding Cats possible!
If you have any other insights or recommendations to share about the intersection of education, tech and impact in Cambodia, we'd love to hear them. In the meantime, watch this space for more stories from Coding Cats and Saturday Kids' adventures in Cambodia!
[ssba]
More stories you may enjoy