Build a Robot Dinosaur
At Saturday Kids, we value the journey as much as the end result, so we thought we'd take you behind the scenes of the learning process for one of our newest course: "Prehistoric Predators – Into The Wild World of Tech".
Read on to find out how kids learn to program a robot dinosaur using the Hummingbird Robotic Kits, designed to enable engineering and robotics activities like the making of robots, kinetic sculptures, and animatronics built out of a combination of kit parts and crafting materials.
(A special shout-out to our students below who took time out of their busy schedules and participated with our team at Makerfaire – we love all your creations)
Power it up!
Using the Hummingbird Kit and Scratch, kids will code various components such as LEDs (singular-colour & RGB), sensors (light, distance etc) and servos. They will be taught how to connect these components together and to plan the electrical part that will be used to build their very own dinosaur robot.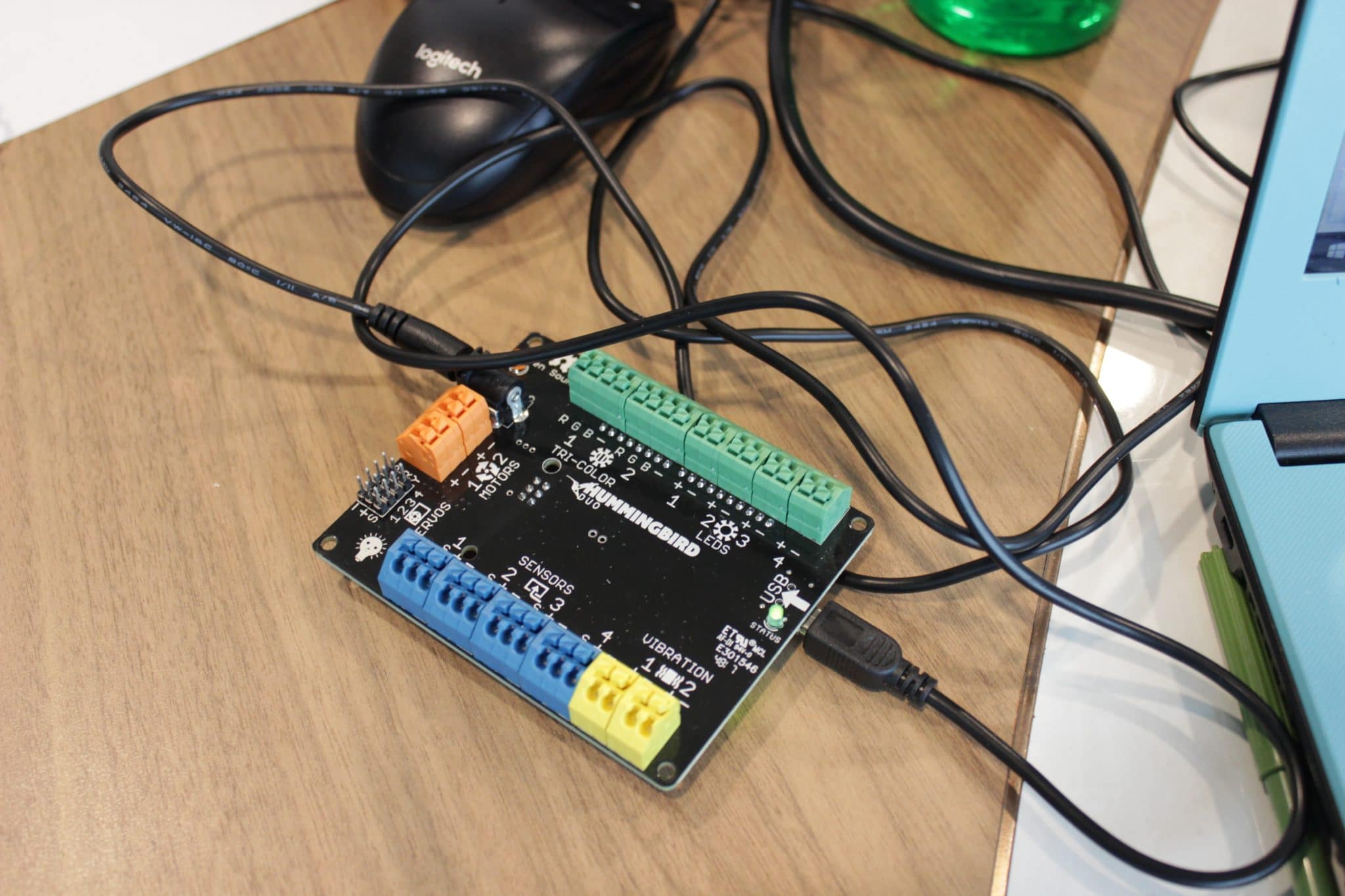 I like to move it, move it!
With simple mechanisms pre-made for kids to choose from, they'll be first guided to make their own during class. They will be exposed to different movements such as push/pull, directional and linear movements and, circular movements. They will then connect these mechanisms to servos and have it tested and built.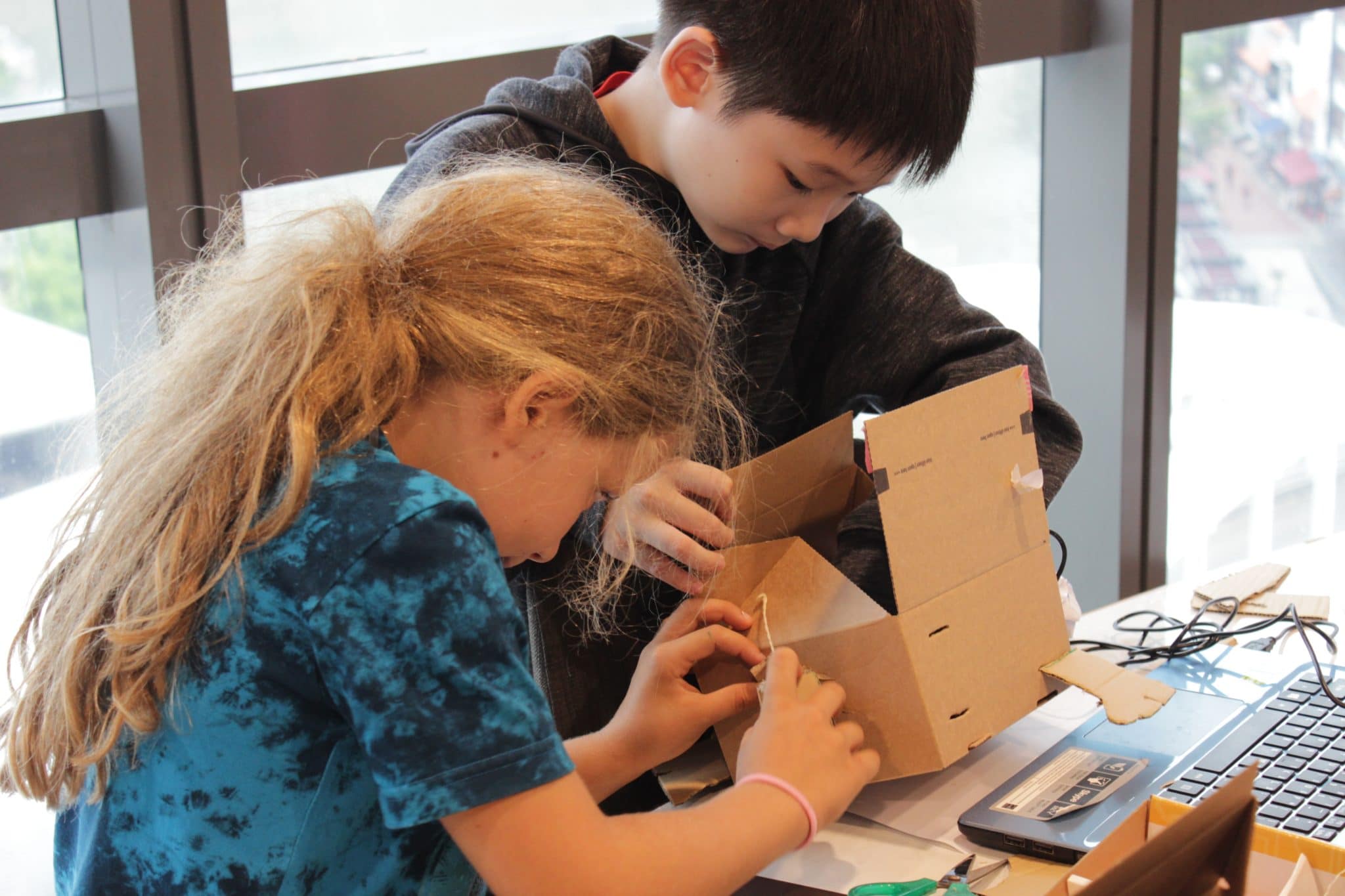 "Life finds a way…"
Here comes the best part of the course, students will be given the freedom to choose whatever dinosaur they wish to build. They will have to do their own research on the behaviour and movement of their chosen dinosaur as well as any special characteristics. Given only a box as a starting point, the kids will incorporate all they have learnt and draft their first prototype!
Put it together!
With the final drafts ready and the mechanisms built, the children will not integrate all they have created and learnt into their final dinosaur robot. (These robots will remain functional even after the removal of the Hummingbird kit should you decide not to invest in one).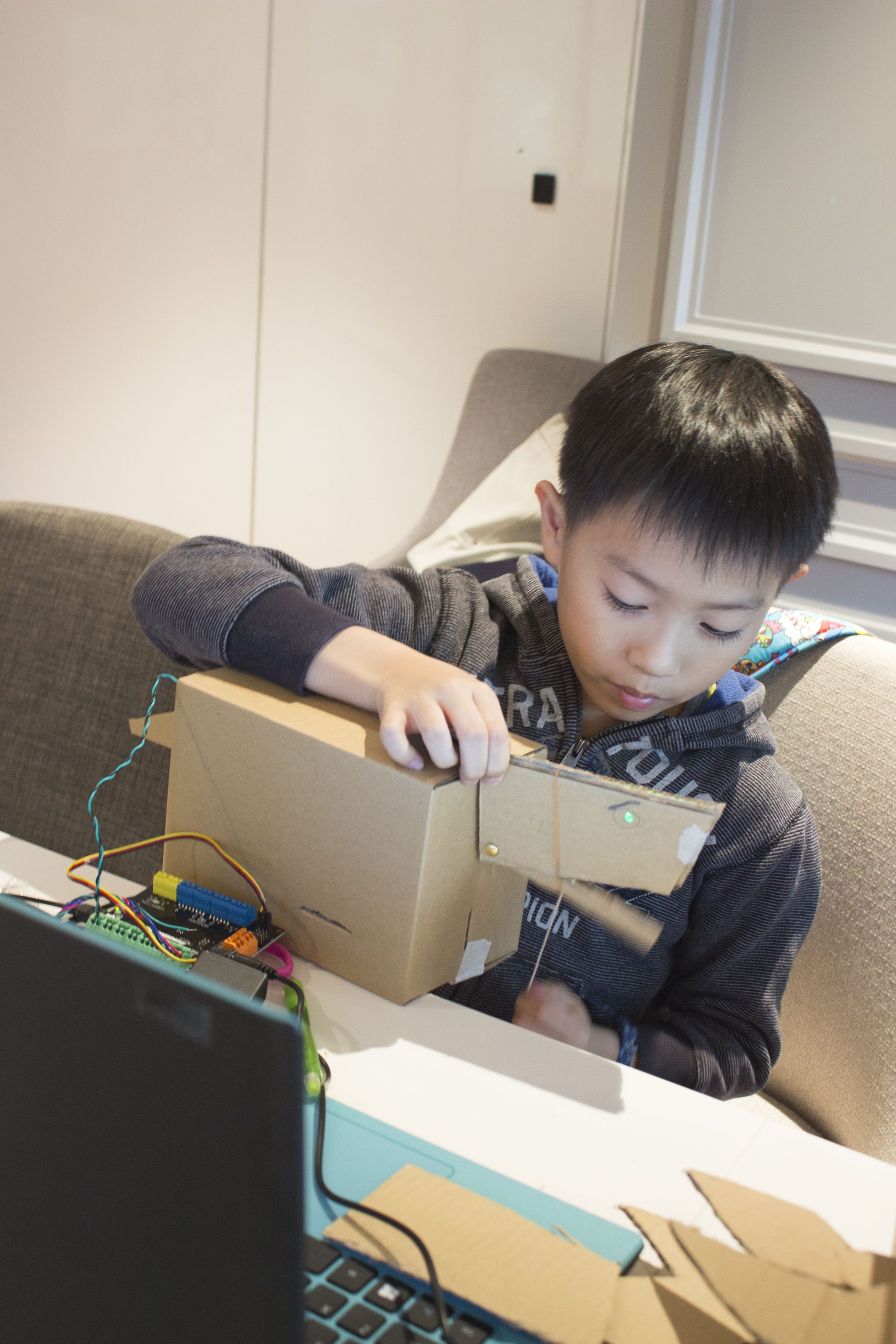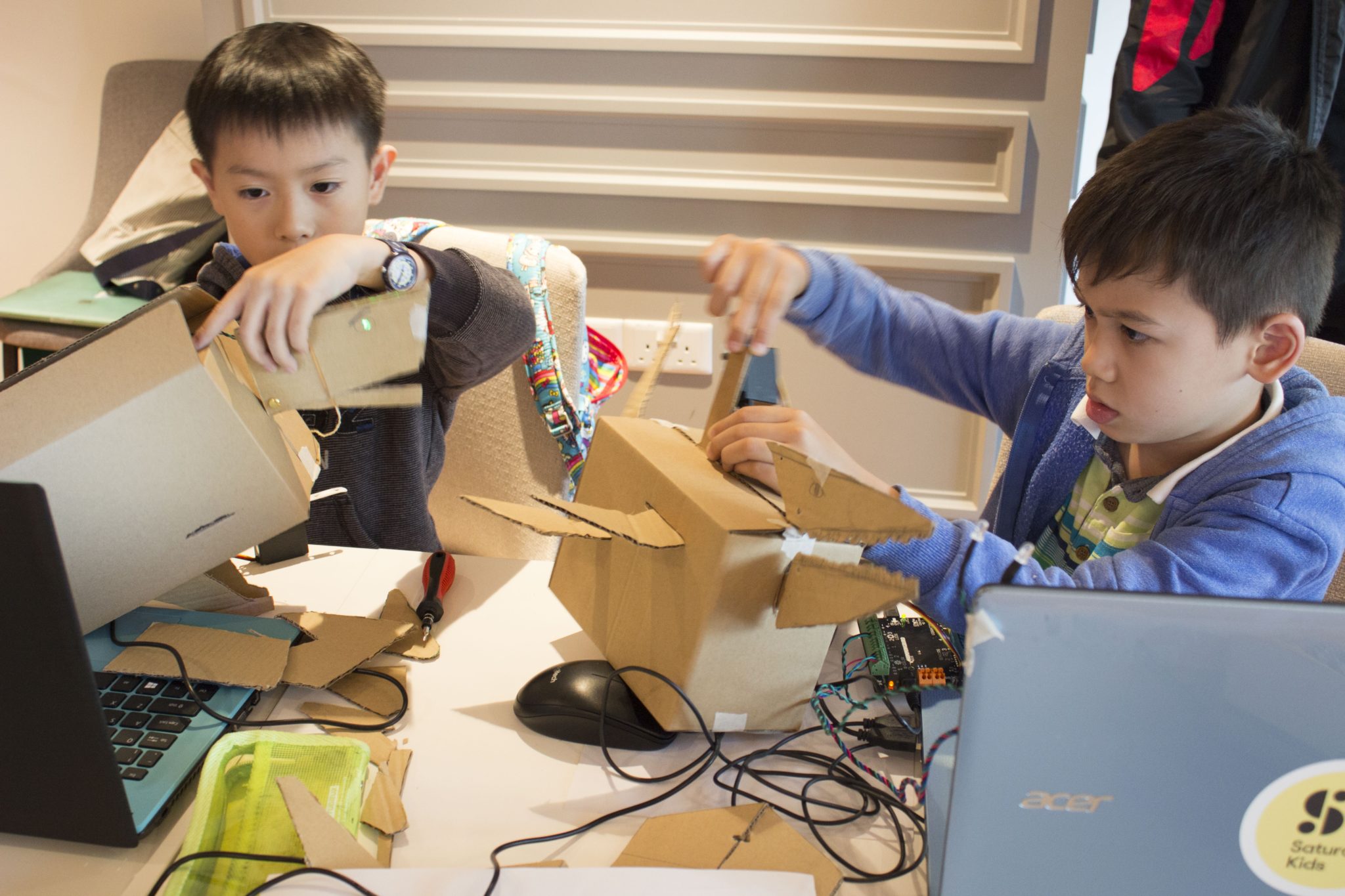 Hello, this is my Dinosaur!
Kids will share stories of how they made their dinosaurs, bringing it to life with programming and specific mechanisms. They will also be challenged to explore more complex kinds of movements and improve their dinosaurs way after the course ends – the creation and progress never stops!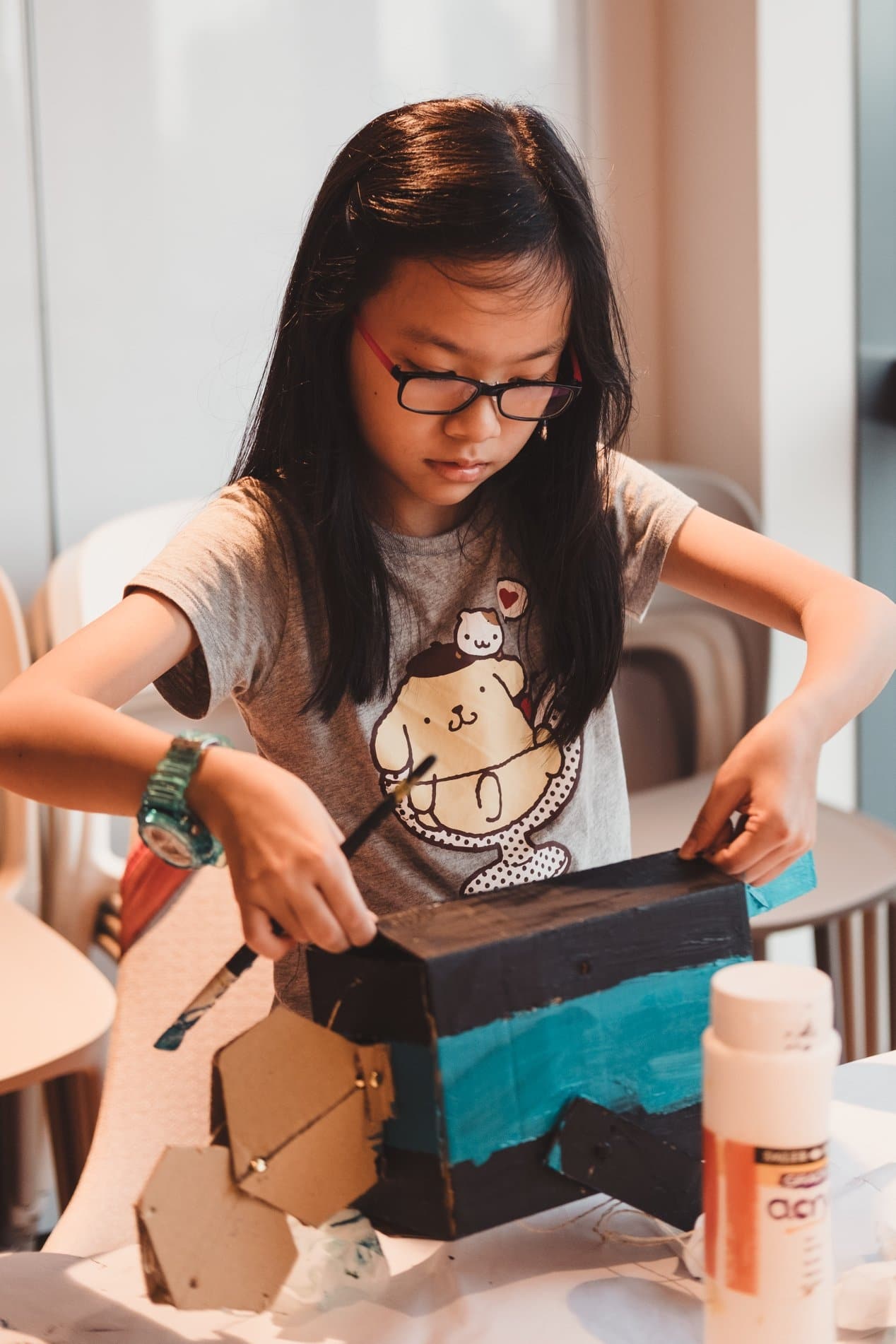 Here's the lowdown on what you can expect your kids to be learning in our Prehistoric Predators camp. Like we said earlier, we want our kids to create some amazing things but we want them to enjoy the process while doing it as well – we want to put the fun back into learning.
…
And all they need for that is a Hummingbird Kit, some craft materials and lots of creativity, inspiration and a bit of hard work. We'll provide the electronics in class but let your kids discover the rest for themselves at our Prehistoric Predators: Into the Wild World of Tech course.
Full schedule here.