Beyond Coding: The Future of Education at Saturday Kids
What's next at Saturday Kids?
As an impact-driven organisation, we're on a mission to
inspire kids to create a brighter future with technology
. And we recognise that in order to do that, we've gotta go beyond coding.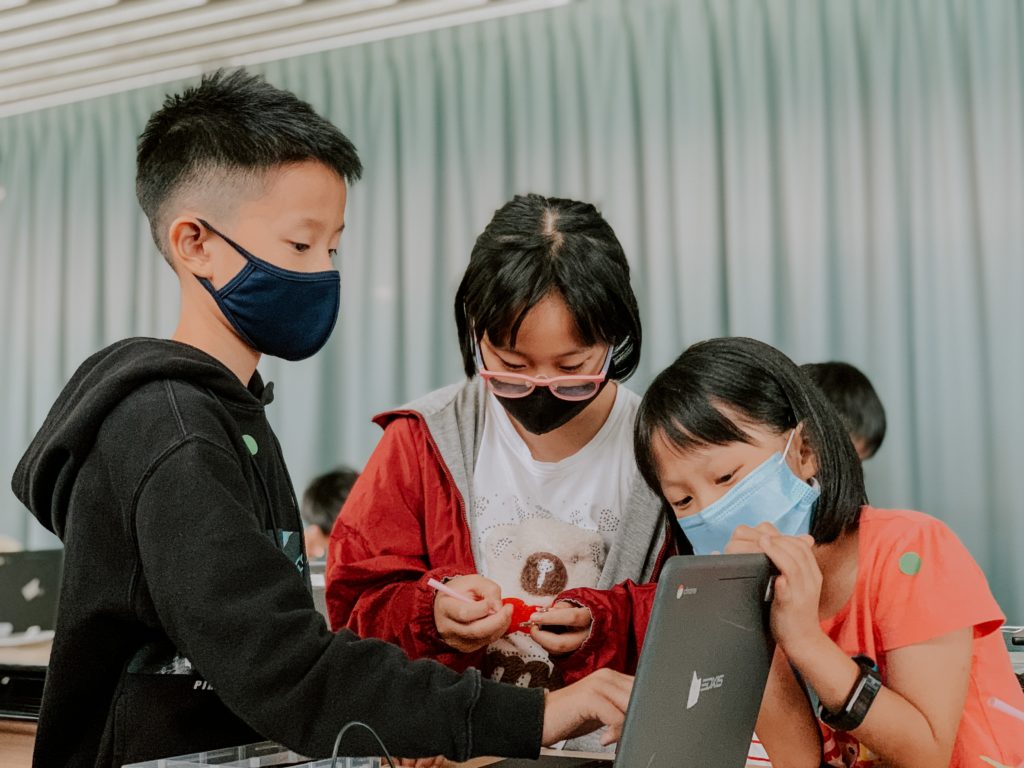 While we'll always be a kids' school for creative coding (for a number of reasons… but also because it's just way too fun not to teach and learn this stuff), starting this September Holiday, we're psyched to roll out new learning experiences that'll empower kids to make their big ideas come to life, beyond the screen.
What does that look like?
Joining forces with our friends in progressive education internationally, we're harnessing the power of play-based learning, channeling it towards real world problem-solving, and building kids' capacity to navigate the vagaries of the future in the process. 
This starts with working with fellow startups tackling the future of education – like Galileo, Ender, Vivita and others – to curate and co-create camps, workshops, and opportunities to apply what they're learning in impactful ways that are meaningful and relevant to them.
Big questions about the future of learning are never far from our mind.
How might we equip kids to thrive in a VUCA (volatile, uncertain, chaotic and ambiguous) future? How might we enable kids to be stewards of their mental health? How might we motivate them as curious, self-directed learners to take on the biggest challenges of our time? 
Thankfully we're not taking on these questions alone. 
To kick things off this September, we're collaborating with the US-based team from Ultraspeaking to pilot two play-based public speaking courses for kids ages 11-14. Introducing Ultraspeaking: Be Yourself with Improv! and Ultraspeaking: Finding Your Voice.
Why public speaking? Whether you're trying to entertain an audience, convince your schoolmates to recycle, or stand up to the class bully – creative and confident verbal communication can open doors to bring your ideas to life, advocate for yourself, and speak up for causes you care about.
What does the future of education hold? There is no normal future except for the one we're creating together, and how kids learn will define that.
More stories you may enjoy