Big Kids We Love: Atikah Amalina –  Googler and Diversity Advocate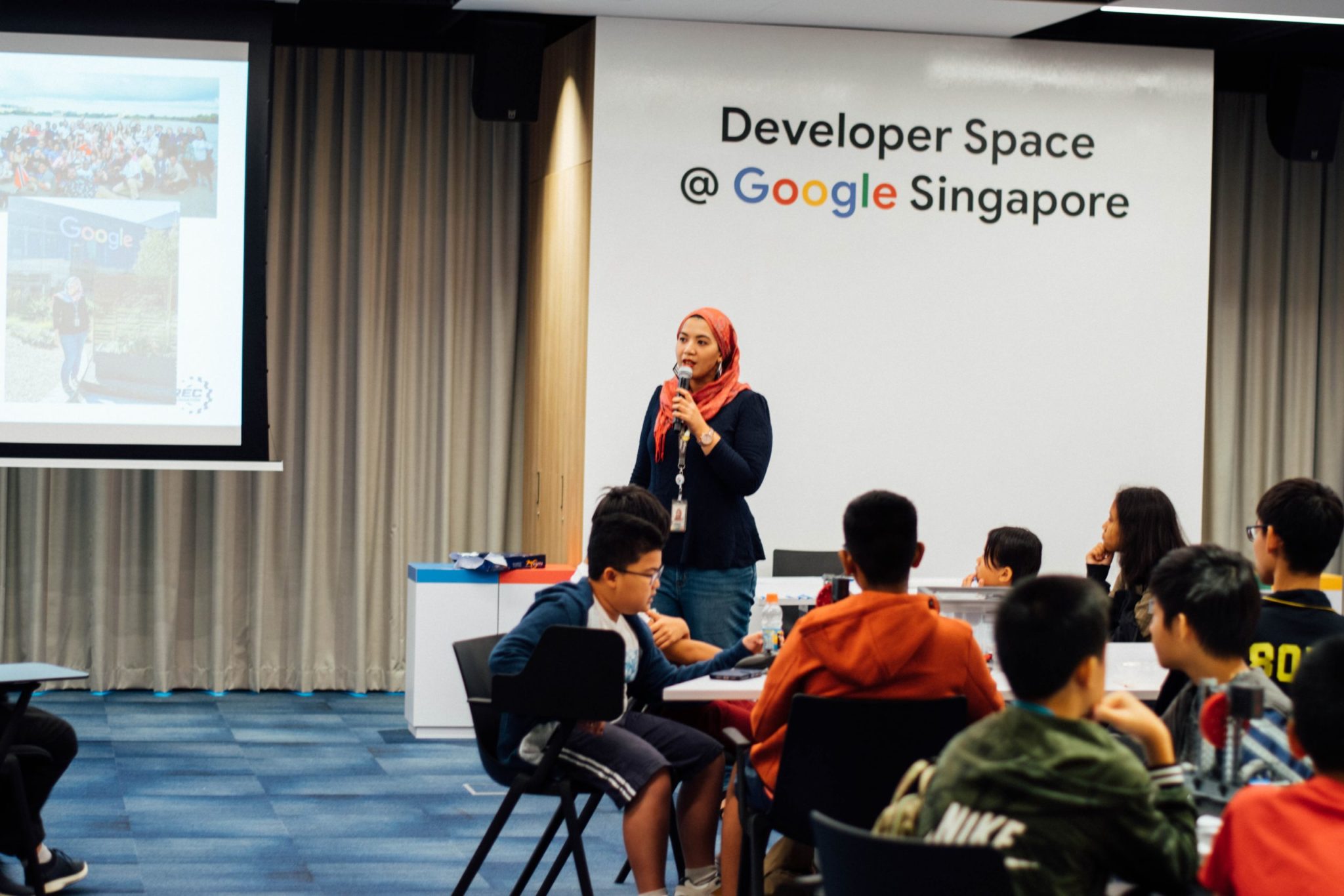 Every now and then we meet really cool grown ups that we wish we'd known back when we were kids – big kids who show us what it means to navigate the world with curiosity, celebrate its colours, and use the opportunities they've been given to make an impact.

Like Atikah Amalina – a Googler and Diversity advocate that we met at the VEX Kid-Powered Robotics Workshop for Code in the Community graduates – who also uses her popular online presence to shine a light on social justice, volunteerism, and mental wellness. Formerly an educator, she also volunteers at The Codette Project, a non-profit organisation working to provide minority women with opportunities in tech.
We grabbed her for a chat and thought that what she shared was too important to keep to ourselves – read on for her story, and for advice she has for kids about finding their path and putting themselves out there.

What got you interested in diversity and inclusion?

"It started back when I was in university and lived overseas. Through these experiences, I learnt more about the value of different opinions and perspectives and how they are needed to create better ideas – especially in Singapore, with people who come from distinct backgrounds.
I also come from a social justice perspective: it's important to ensure under-served and under-represented communities have their voices heard. At Google, we look at female representation, and track whether different races are represented. And when I first started getting interested in inclusion, I looked at the Malay community and how it is underserved and underrepresented in many areas of service.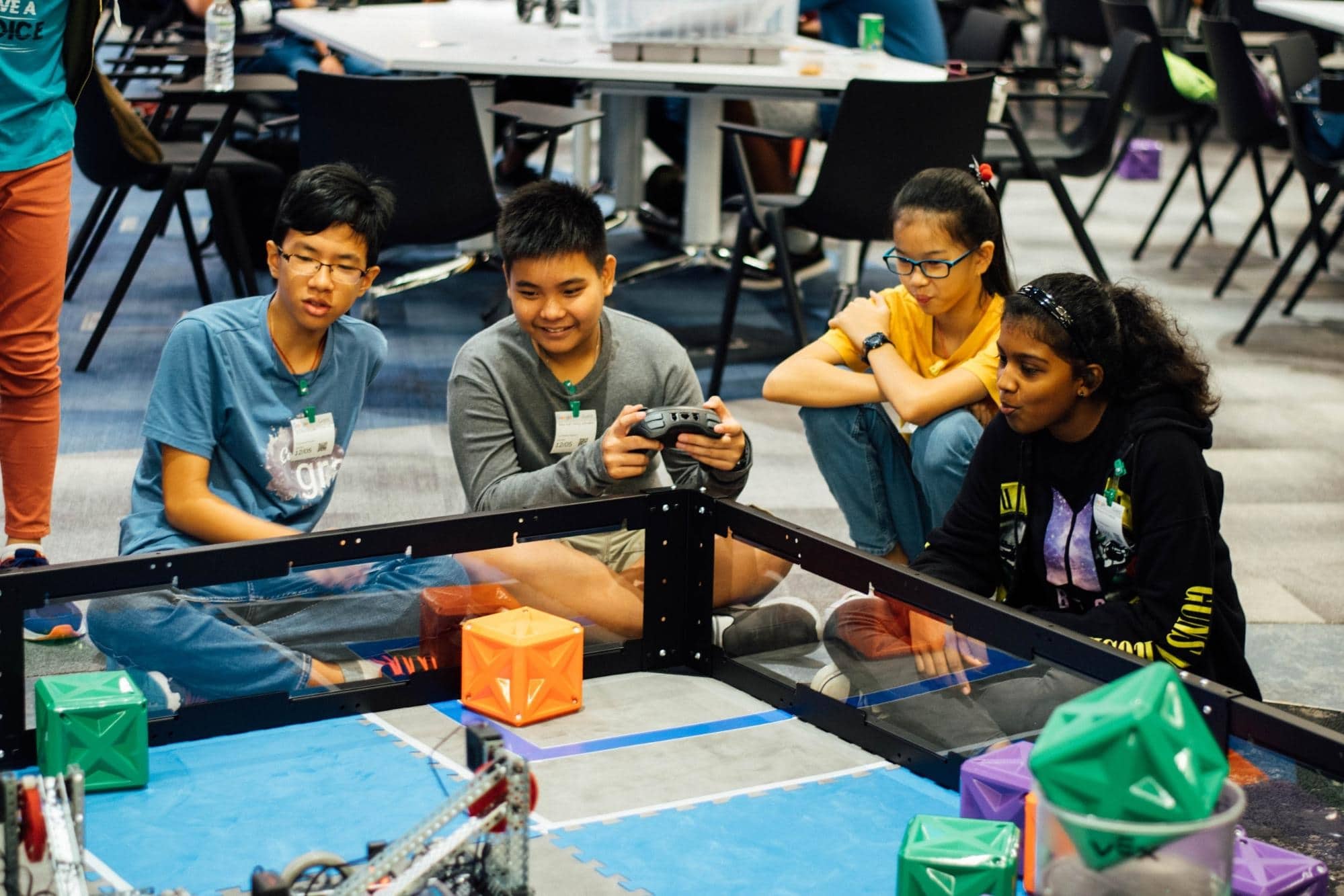 My time as a teacher also made me realise the value of having different people work together. You want children to build a habit of being with people who don't necessarily look like them or think like them. It's important to push children out of their comfort zone so that they don't form exclusive cliques, or unintentionally create echo chambers.

How does diversity make a difference in the work that you do now at Google?
"Here's a simple example from work about why diversity matters: When we first created YouTube Mobile, 25% of the videos were uploaded upside down. Many of us thought it was a bug, but we soon realised it was because 25% of the videos were recorded by left-handers. The way you orient your phone affects how videos turn out – something so basic didn't occur to us. But even the simple consideration of people being right or left-handed is important in creating a product.

Different perspectives can contribute to a better idea in STEM. Many people think that robotics is very black and white; but STEM isn't a dehumanised form because we create it.
A robot or an app is influenced by humans behind them. The people building the tool and structure together is very important because there are different ways of thinking and blindspots we may not notice on our own."

Do you have any advice for kids growing up today?

Look and ask for help when you need it.

When you're young and you don't see people who look like you in certain spaces, you don't know where to start or to find help. You can always ask your teachers, seniors, or counsellors for advice and how to go about doing something.

Learn to be resourceful and look for help. Make sure you ask questions. Be curious and put in the work. Be resilient and excellent while doing that and that will get you far. To be resilient and excellent, you need people to help you open doors. Especially when you're young, you think that you need to do everything alone, but that's not true. You just have to ask.

Get to know people who aren't from the same school as you.


It's so important to gain insights from people from other backgrounds and from those who don't have the same views as you.

Always try to be around people who don't look like you and think like you, because that's when you'll get to learn. 

Encourage others to speak up.
Many kids are shy and reserved, and hence don't dare to voice out their thoughts. If kids were to be more welcoming and understanding towards others, they can then speak up more comfortably. They can feel like their voice wants to be heard. When you get many opinions and views, more ideas can come together and you can then work better together."
. . .
This interview was authored by Jay-Lynn and Bia, interns at Saturday Kids, inspired by their experience volunteering at the VEX Robotics Kid-Powered Workshop, a robotics workshop designed to make robotics more inclusive to kids from different backgrounds. If you're curious about making tech more inclusive – starting with kids – check out Code in the Community, an initiative sponsored by Google and IMDA to bring free coding classes to kids from disadvantaged backgrounds.
You can read more from Atikah here on her blog or follow her on Instagram.